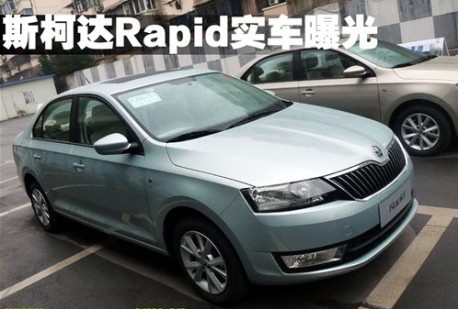 New spy shots from the factory show production of the new Skoda Rapid is coming on steam. The Skoda Rapid is made in China by the Shanghai-Volkswagen joint venture, it will debut on the Shanghai Auto Show in April and it will be launched on the Chinese auto market around the same time.

Any color you want, as long as it is boring. The Skoda Rapid is basically the same car as the new Shanghai-Volkswagen Santana and the FAW-Volkswagen Jetta. Price for the Skoda will start around 80.000 yuan. The three vehicles need to attract new buyers that are now mostly buying Chinese or Korean-GM. Volkswagen doesn't seen to care the cars will compete with each other, figuring they will compete even more with other auto makers.
Engines are the same for all: a 1.4 with 89bhp or a 1.6 with 109bhp, mated to a five-speed manual or a six-speed automatic.  Size: 4501/1706/1469, wheelbase is 2603 and curb weight is 1160kg.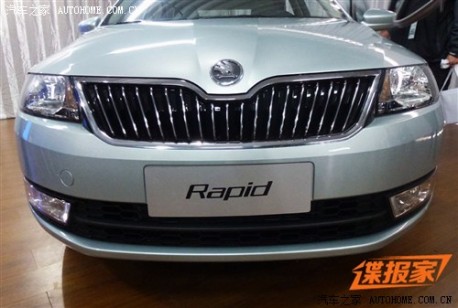 Fat chrome strip around the grille will make Chinese car buyers very happy. Skoda is on a roll in China, many buyers appreciate the no-nonsense image of the brand. Many new models are on the way, such as the stretched Skoda Yeti, the Skoda Fabia Combi and a new China-only Skoda MPV.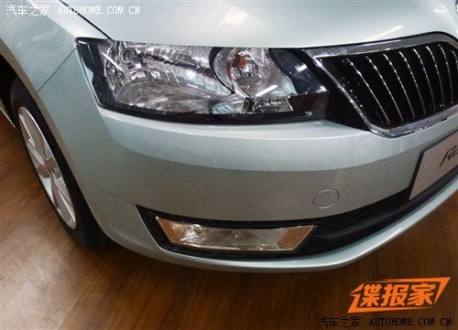 Black plastic besides and under headlights an interesting but not too pretty design feature.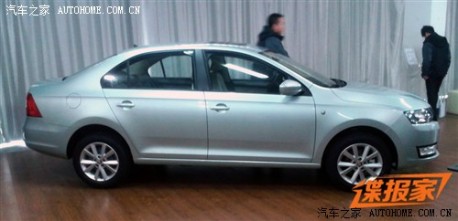 Is this the Skoda, or one of the Volkswagens? Check the back!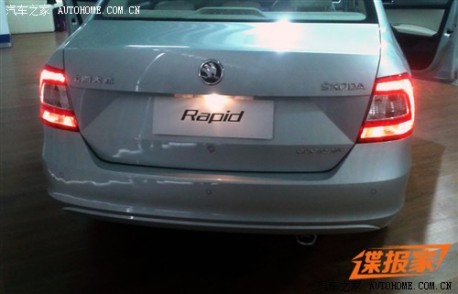 Ah. Skoda.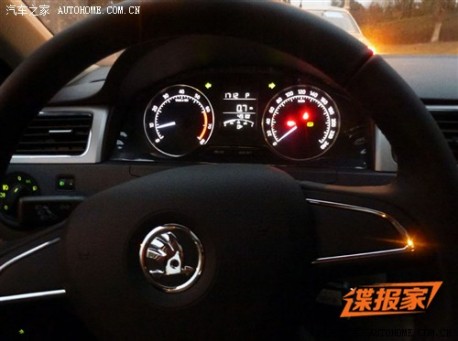 Dials very need, rev counter cool.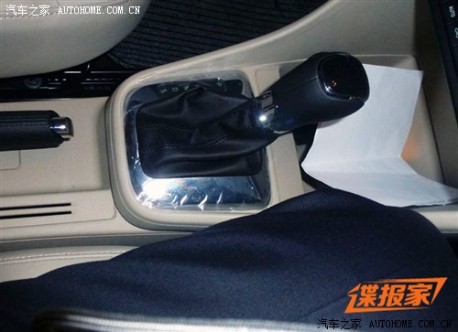 Close up shot shows build quality is not yet on par with Europe.
Via: Autohome.