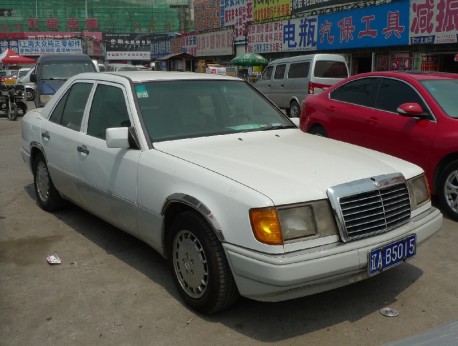 Here we have a wonderful white W124 Mercedes-Benz E320 sedan, seen on a car parts market in Beijing. The vehicle has American-sped headlights so it likely arrived in China second hand from the U.S. Shiny strips over the wheel arches also indicate America, where shiny-shine was still popular in the 1990's.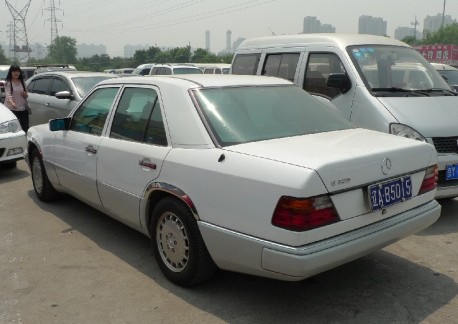 The W124 Mercedes-Benz E-Class was made from 1985 until 1996, the E320 was only produced from 1994 until 1996 and is therefore one of the rarest W124 sedans. Power came from a 3.2 liter six-in-line, good for a very neat 217hp and 310nm. Transmission was either a 5-speed auto or a 5-speed manual, this white beauty had the automatic.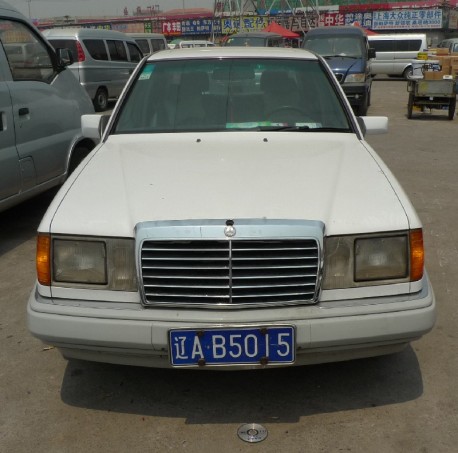 Sadly the Benz ornament was missing, but a replacement won't be very hard to find. License plates are from Liaoning Province, some 800 kilometer away from Beijing, and that's a good ride for this indestructible Mercedes! The W124 is a rare car in China, so far we met only four: estate, E220,  E220 no.2, and a 200.