A very fine W124 Mercedes-Benz E220, seen on the same rainy day in the great city of Chengdu in Sichuan Province. The W124 'E-class' was made from 1985 until 1996, the E220 saloon was only made from 1993 until 1996. The W124 was never officially exported to China and therefore a very rare find! Earlier on we met a good '200' in Beijing but this Chengdu car loox even better.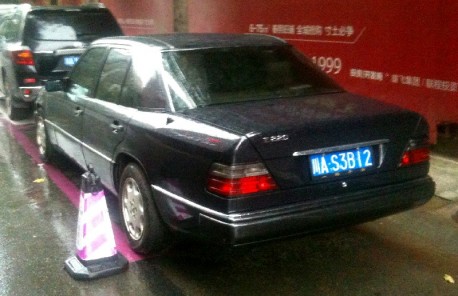 The E220 was powered by a 2.0 four-cylinder that pooped out 150hp and 210nm, mated to a 5-speed manual or a 4-speed automatic. I peeked through the window but couldn't see a thing and my old iPhone3 doesn't have a flashmachine. 99% of expensive cars that are in China do however come with an automatic, so we got us here a safe guess…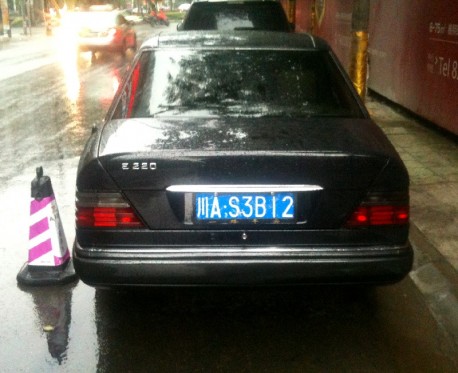 This E220 looked almost like new. Paint was perfect. Tires and alloys are original, no crappy spoilers or other messy stuff, just a perfect E220. It had a 2012 insurance sticker which means somebody is still using this great Benz, and that for sure it the best thing of all.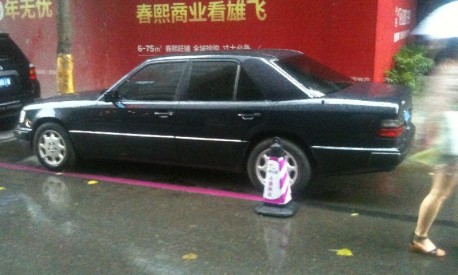 Girl with umbrella didn't see beautiful car, and she didn't see me. She blind?!