Here we have a very beautiful W124 Mercedes-Benz E220, seen on da streets in Beijing. Interestingly, according to the license plates this vehicle originates from the great city of Chengdu in Sichuan Province, more than 1500 kilometers away. Even more interesting, I was in Chengdu in August where I found another perfect W124 E220, with Chengdu plates again but with a different number. Are these Benzes following me?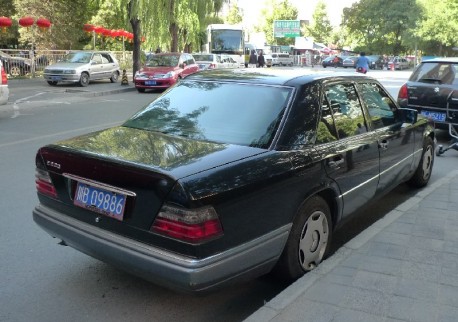 The W124 'E-class' was made from 1985 until 1996, the E220 saloon was only made from 1993 until 1996. The W124 was never officially exported to China but the Chinese government bought at least a few hundred vehicles for use by high-level officials. Hotels focused on foreigners got some too and this is likely how two ended up in Chengdu, which was and still is one of China's favorite tourist attractions.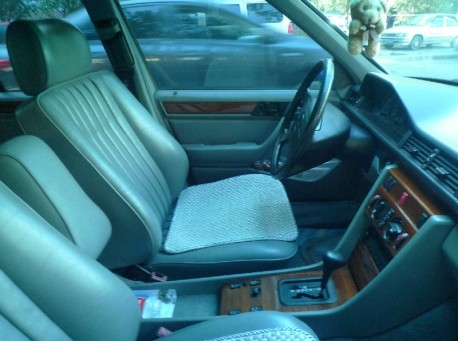 The E220 was powered by a 2.0 four-cylinder that pooped out 150hp and 210nm, mated to a 5-speed manual or a 4-speed automatic. Automatic here and the interior loox very well for its age. Wood still shiny and the leather seems original. Strangely, there is a dog hanging from the rear-view mirror.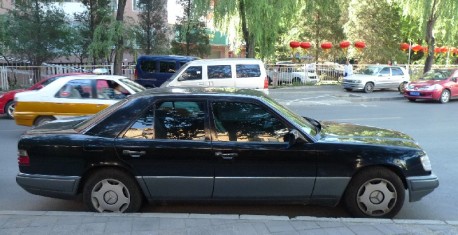 Wadda great car! This is the third W124 I met in China, except the other E220 I also found a '200' here in the capital.