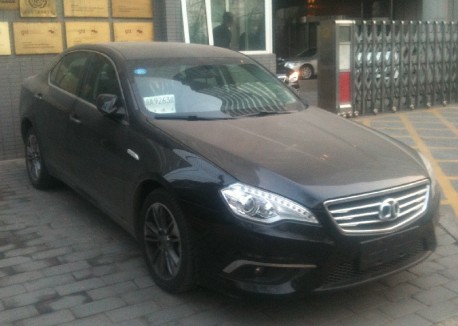 This must be the very first Beijing Auto Shenbao D-Series on the road, seen parked in front of an office building in the Sanlitun embassy district in Beijing. The Beijing Auto Shenbao D-Series debuted as the Beijing Auto C70G on the 2012 Beijing Auto Show. We have seen two variants so far: a base Shenbao D280 and an extra luxurious Shenbao D320 with a different grille. The black car seems to be a D280 but there was no D-badge on the back.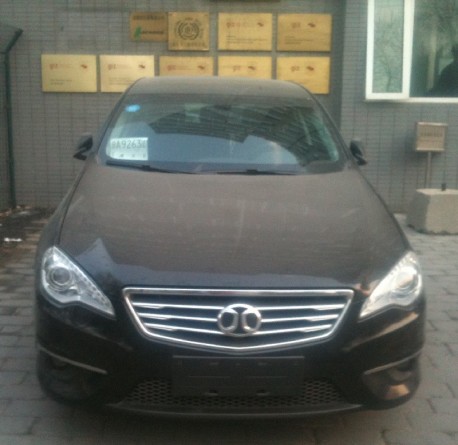 The Shenbao D-Series hasn't been launched on the Chinese car market yet. When it will be launched is unclear, some Chinese media say late March, other say April, other say the first half of this year. Beijing Auto is, sadly, famous for delays, so it could take a while before car buyers can get one.
The Shenbao D-series is based on the old Saab 9-5. Beijing Auto Industry Corporation (BAIC), the parent company of 'Beijing Auto', bought the rights to the old Saab 9-5 and Saab 9-3 from General Motors in 2009, including the rights to the Saab 2.0 turbo and 2.3 turbo engines.
Interestingly, Shenbao (绅宝) is the old Chinese name for Swedish Saab, which for unknown reasons changed to a new Chinese name ( Sabo (萨博)) in the late 1990′s. Beijing Auto so has the car and the original Chinese name.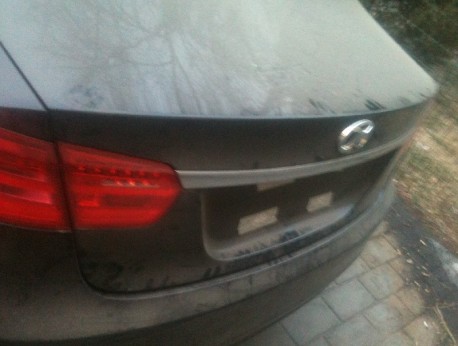 Only the Beijing Auto logo on the back. There have been many conflicting reports on the engines. The latest news is that only the old Saab-units will be used. Both engines have been slightly reworked for a bit more power. The 2.0 turbo poops out 200hp and 290nm, the 2.3 turbo 250hp and 350nm. Transmission is a paddle-shifted 5-speed tiptronic, which is an oldie from Saab as well. Beijing Auto is working on its own 1.8 turbo but it seems development isn't finished yet.
Size: 4861/1820/1462, wheelbase is 2755. Front Suspension: McPherson independent suspension. Rear Suspension: Multi-link independent suspension.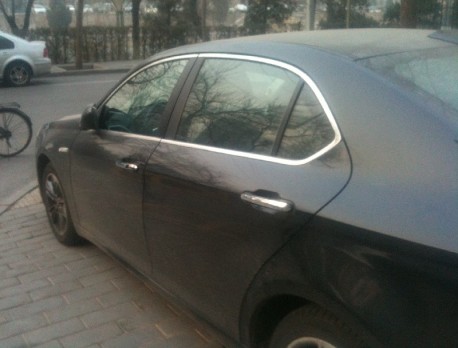 Still very much a Saab from here.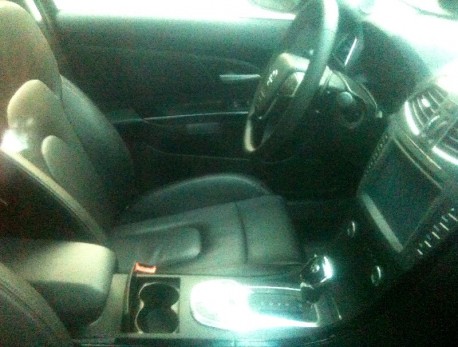 Interior is completely new.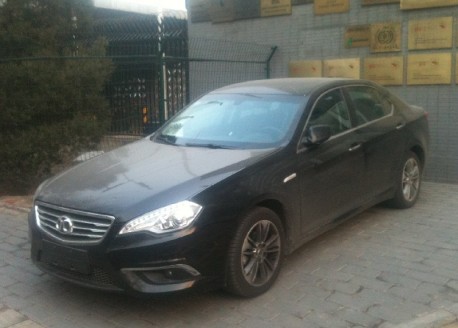 Sure a different car, but still somehow familiar…