The Beijing Auto Shenbao D320 debuted at the Guangzhou Auto Show in China, it will be launched on the Chinese auto market early next year. The Shenbao D320 is based on the old Saab 9-5. There will be three engines: a new 1.8 turbo with 174hp, a Saab 2.0 turbo with 206hp and a Saab 2.3 turbo tuned up to 246hp, all mated to a five-speed automatic. Time now for a short history!
Beijing Auto Industry Corporation (BAIC), the parent of Beijing Auto, bought the rights to the old Saab 9-5 and 9-3 in 2009 from General Motors. On the 2010 Beijing Auto Show BAIC debuted the Beijing Auto Works C71. Beijing Auto Works, or BAW, is another subsidiary of BAIC, normally associated with SUV-like vehicles. Then in June 2010 BAIC announced plans to make a limited series of the Beijing Auto (Works was out) C71 EV, an electric vehicle based on the C71.
Nothing came of the EV plans, and after that it became very silent around the Saab-project. Things started to toll again on the 2012 Beijing Auto Show when the Beijing Auto C70G debuted, another take on the old Saab 9-5, this time (re)designed by Fioravanti and much better looking than the 2010 C71. Beijing Auto started testing the C71G and from spy shots from July this year we saw the C71G got a new name: Shenbao D280.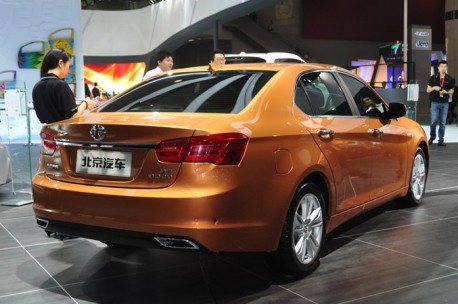 Things stayed there until yesterday when we received the first spy shots from the Guangzhou, confirming there was another name change to Shenbao D320, and that is where we are today, Shenbao D320 it is! Design is sharp and still modern, making it hard to imagine the vehicle underneath is almost 15 years old.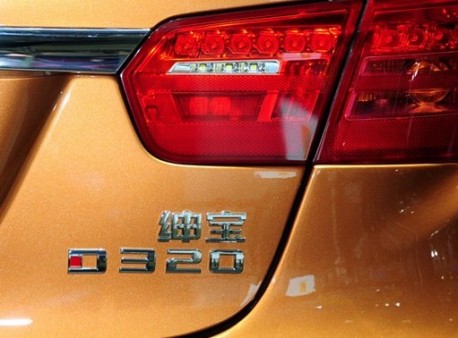 Interestingly, Shenbao (绅宝) is the old Chinese name for Saab, which changed to a new Chinese name ( Sabo (萨博)) in the late 1990′s. Shenbao is best translated as 'Gentlemen's Treasure' or 'Gentlemen's Precious'.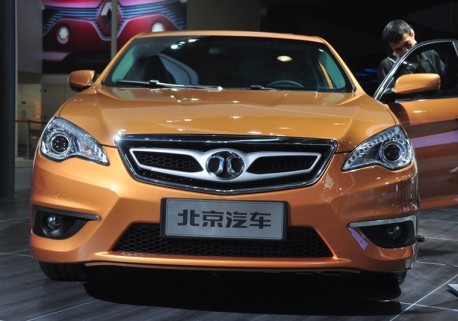 The Shenbao D320 arrived at the Guangzhou Auto Show with a new grille compared to the vehicles we saw on the spy shots. Beijing Auto kept this secret well… Compare: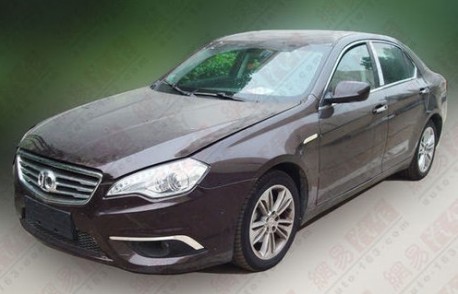 The Beijing Auto, then, Shenbao D280 in July. New grille loox like a wing, wing = airplane, airplane = Saab.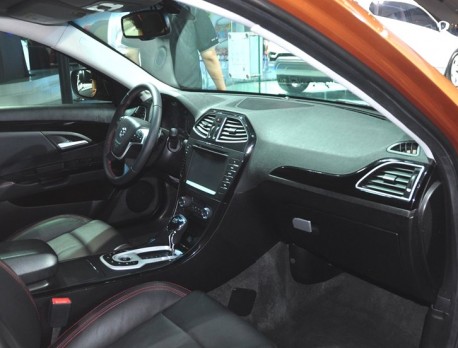 Interior very neat. Note sporty red stitching on seats. Big screen on the center console. Great design around the gear lever. That bigger: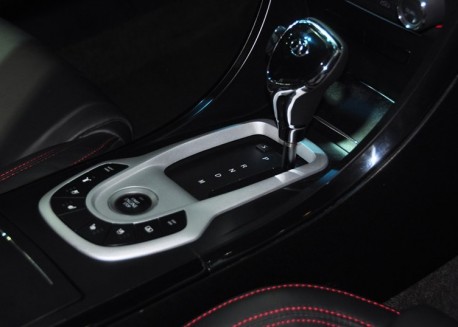 Beautiful! Start button in the center below the lever, right on the spot where the key hole sat on the old Saabs, showing that Beijing Auto knows the history. Gear knob great work too, bit on the shiny side, Beijing Auto logo printed on top.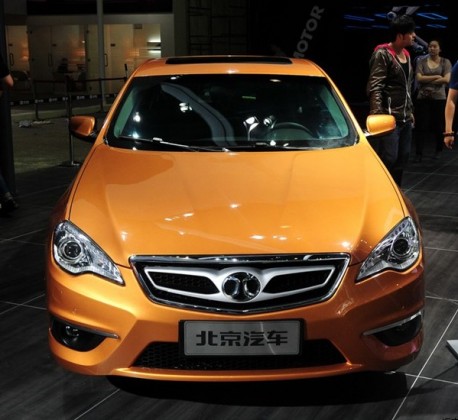 Well, it loox good, has powerful engines and famous DNA. Let's hope it sells…