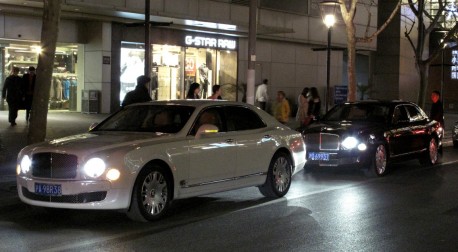 A fantastic double spot in Shanghai. Two majestic Bentley Mulsanne limousines, parked neatly in line in an expensive shopping street. White makes the giant car even bigger, only for flashy rich folk, black better for staying safely in the background.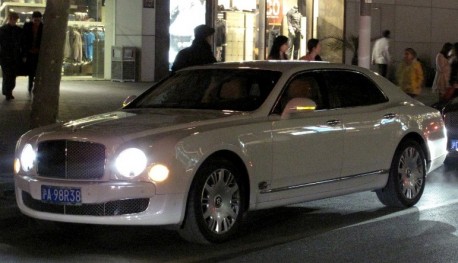 The Bentley Mulsanne was launched in China in early 2012, priced at a super steep4.98 million yuan and ends all the way up at 9.28 million yuan. No matter the price, the Mulsanne is a very popular car. The biggest Bentley dealer in Beijing for example, has five (5!) new Mulsannes on display today.
Bentley knows where the money is and launched a China-only Mulsanne Diamond Jubilee Edition last year, all 60 cars sold out in a matter of days. Bentley boss Dürheimer said earlier Bentley would develop a special LWB variant for China, but we haven't heard anything about it since.