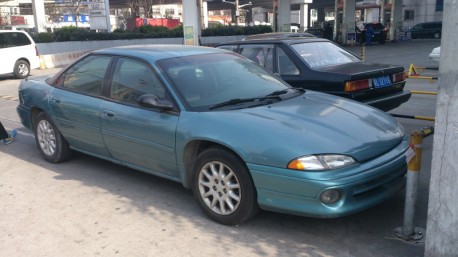 A very clean and very blue Dodge Intrepid, seen in the great city of Shanghai by reader & serial spotter Navigator 84, thank you for the pictures! The first generation Dodge Intrepid was produced from 1993 until 1997 and it was never officially exported to China, so how this grand limousine ended up in Shanghai is somewhat of a mystery.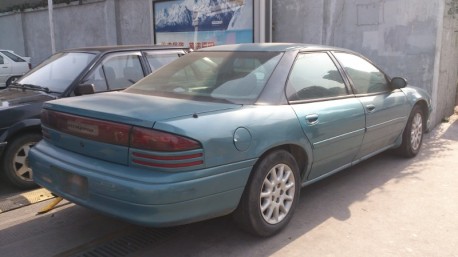 Beautiful detailing there around the rear lights! The vehicle seems in any way in a very good shape, a small miracle indeed because parts will be hard to get in China.
The Dodge Intrepid was basically the same car as the 1993 Chrysler Concorde, only the front, back, and the badges were different. The Concorde however seems a more impressive and bigger car, while the intrepid loox lighter and more agile. There were two engines available: a 3.3 V6 with 161hp and a 3.5 liter V6 with 217hp, both mated to a 4-speed automatic.