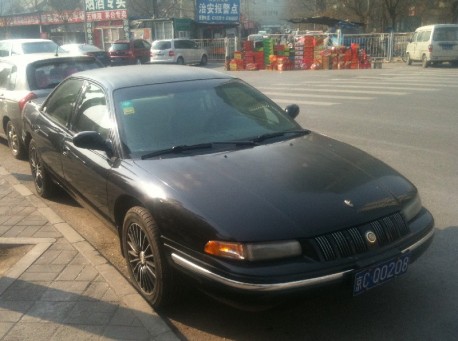 A very sleek and very black Chrysler Concorde, one of the most beautiful sedans ever built, seen on a corner of a street in the Fangzhuang residential area in southern Beijing. The fist generation Chrysler Concorde was made from 1993 until 1997 and was never officially exported to China so how this wonder of modernity ended up in the Chinese capital is yet a mystery.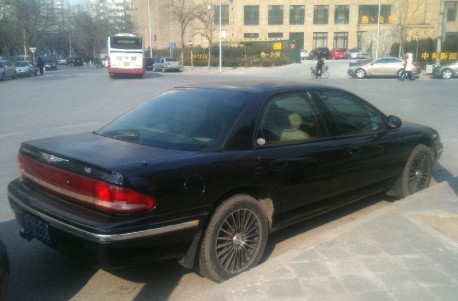 The Concorde featured the revolutionary "cab-forward" design, characterized by the long, low slung windshield, and relatively short overhangs. The design was based on the lines of the Lamborghini Portofino concept car that debuted in 1987, Chrysler owned Lamborghini at the time. The Portofino and the Chrysler Concorde were designed by Kevin Verduyn of Chrysler, and he did a brilliant job! One of the cleanest and streamlined bodies ever created in automotive history, the succeeding second generation was a much less appealing car with a huge ugly grille and bumpers far too fat.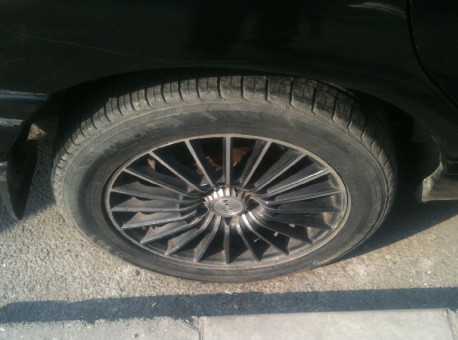 Large tires and sporty alloys do the Concorde surprisingly good. There were two engines available: a 3.3 V6 with 161hp and a 3.5 liter V6 with 217hp, both mated to a 4-speed automatic. When I was a teenager in Holland I saw the first pictures of the Concorde in Dutch car magazines and loved it, but sadly Chrysler never sold it there either. A few years later I was lucky enough to travel to Mexico, where I saw loads of Concordes and even managed to drive one, very illegally… A great experience!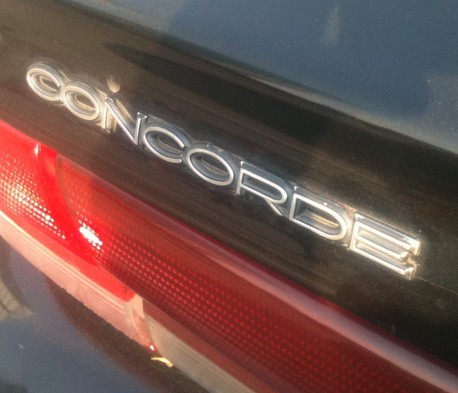 One of the best names ever for a car. Chrysler only slightly slower than the airplane.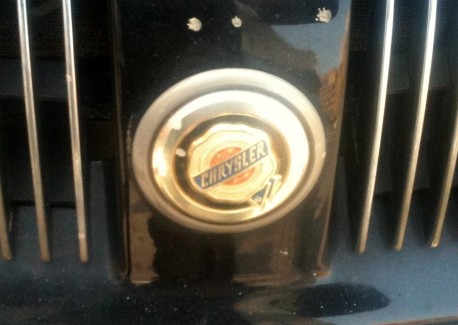 Chrysler wreath shows this is a 1995-1997 car, earlier cars had the Pentastar.