Been raining the whole day in Beijing, we need us a lotta Bling! Fortunately we have. This is a BMW 650i Convertible wrapped in very shiny gold, seen in the great city of Shenzhen in Guangdong Province. If it was only over here the Capital would bask in Blinglight until late tomorrow.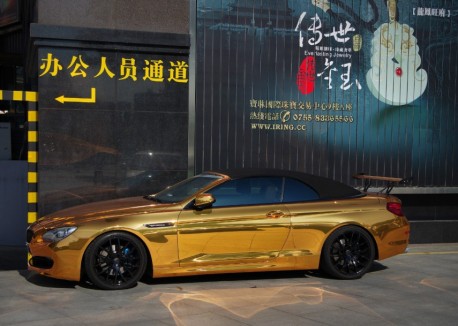 The wrap seems to be of extremely good quality, skillfully applied over the bumpers, mirrors and the giant rear wing. Back roof and black alloys form a perfect contrast with Bling bodywork. This great and manic streetmachine, is by far the best BMW Sixer we have seen in China so far.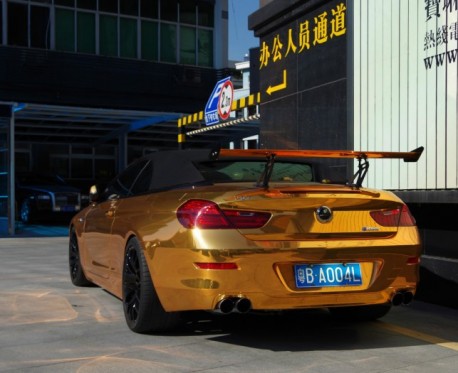 Check that Wing!, go fly and fly to Beijing, and may there always be Bling.