An extremely Bling BMW M3 sedan, seen not far from the Third Ring Road in central Beijing. The speedy Baoma is wrapped in eye-killing gold and made even more pretty by a body kit, black headlights, black rear lights, black windows, huge six-spoke alloys, and a DTM wing at the back.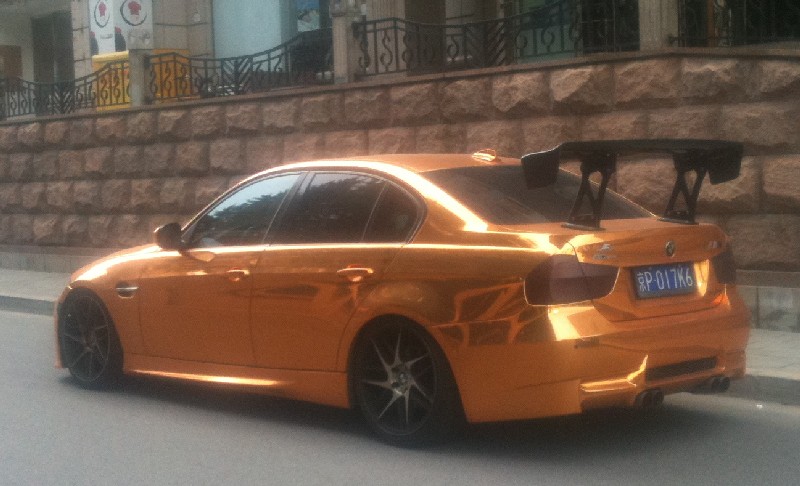 The wrap is correctly applied over the bumpers, other bodywork, and mirrors. Sadly, the wing is in black, where gold would have been so much better. The origins of the body kit are a bit unclear. There was a AC Schnitzer badge on the back, but an ABT plate at the front.  Likely so a local job.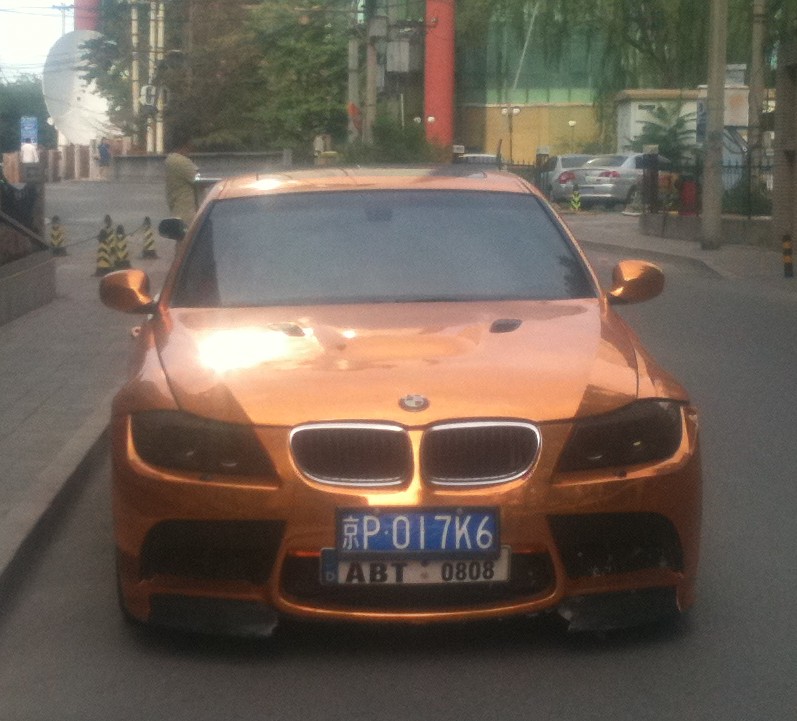 Shiny! The E93 BMW M3 was powered by a screaming 4.0 V8 with 414hp and 400nm.  Time now, for our Famous China-BMW M3 Collection™: license (M3246), body kit,  license (908M3), mint green, baby blue, E46 Convertible, Bling Convertible, shiny blue, matte black, and completely mad.