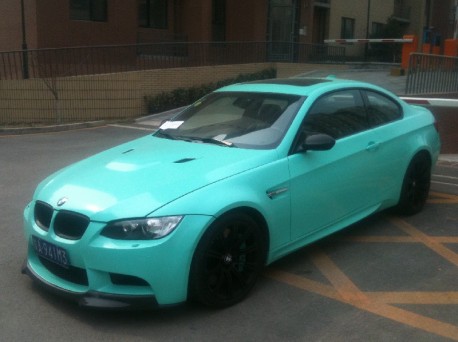 Here we have a fantastic BMW M3 painted in mint green, with a bit of blue mixed in for good measure. I met this beauty of a Bimmer is an extremely far away suburb in east Beijing, where it was parked very illegally in front of the entrance to an underground parking lot, BMW drivers…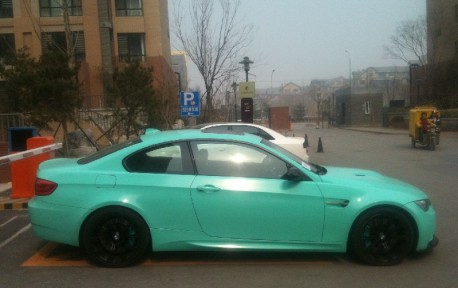 The superspeedy 3 was firther sexed up by black alloys and black mirrors. Very tasteful, not too much mess, subtle can be good, sometimes. The BMW M3 is imported into China, unlike the BMW 3Li sedan that is made locally by the Brilliance-BMW joint venture.
Price for the M3 in China starts at a steep 1.06 million yuan or 170.000 USD. But speed! Power comes from a 4.0 liter V8 that poops out a staggering 420hp and 400nm, good for an unlimited 275km/h top speed and a 0-100 in just 4.7 seconds. Mint-green Power!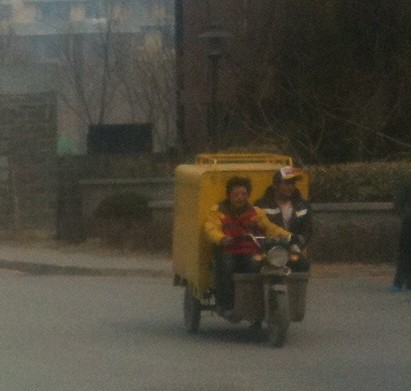 A typical Chinese motorized three-wheeler, used for everything from home-delivery to collecting garbage. Most are petrol-powered, stinking away the whole way, but some are electric. Price for a petrol powered example starts around 3000 yuan.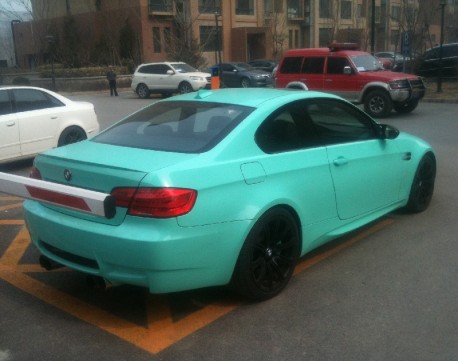 Nobody can enter that parking lot! BMW driver didn't see the yellow lines. Note Audi RS4 on the left and fire truck in the back. More on these fine cars later! Now M3 in China: baby blue, E46 Convertible, Bling Convertible, shiny blue, matte black, and completely mad.