Spy shots showing the Cadillac ATS and XTS testing in China. The vehicles were seen in the suburbs of Shanghai by y reader and super spy Chiprdan, thank you for the pictures! The Cadillac ATS will initially be imported into China and local production is expected to start in late 2014 in GM's new Cadillac plant in Shanghai. The imported ATS will hit the China car market before the end of this year.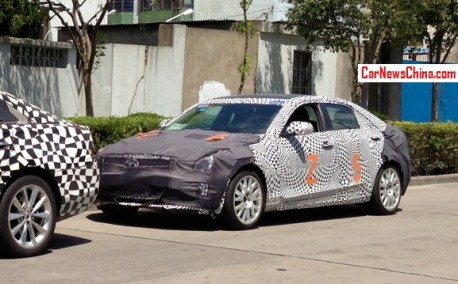 The ATS will face stiff competition from the locally-made Audi A4L and BMW 3Li, which are both stretched especially for the Chinese market. It is yet unknown whether the China-made Cadillac ATS will be stretched as well, but it better be to make a serious chance.  The imported ATS will be available with a 204hp 2.5 and a 324hp 3.6 V6. The locally-made ATS will also get the 274hp 2.0 turbo.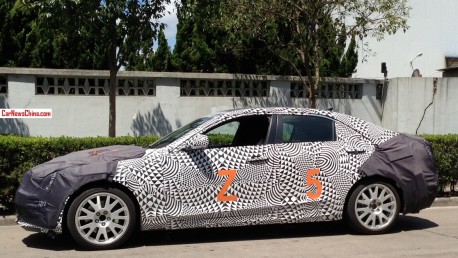 The ATS will be the third Cadillac that is made in China, after the XTS and the good old SLS. All Caddy's are made by the Shanghai-GM joint venture.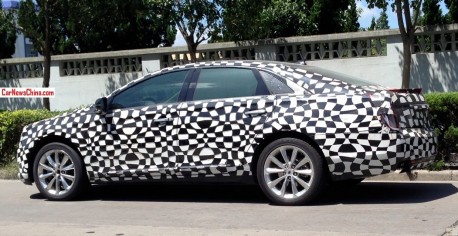 The Cadillac XTS was launched on the Chinese car market in February, so what GM is testing here is not entirely clear, but is seems most likely a test car for the new 410hp twin-turbo V6, which will be called 'XTS-V6' in China. The most powerful China-made GM eve is expected to hit the market next year.
There is another possibility. The test car seems slightly stretched behind the B-pillar, but it is hard to see because of the camouflage, and I can't be 100% sure. A stretched variant of the XTS would make sense, the locally-made German competition is all stretched as well (A6L, 5Li, E Class L). Compare with the current Shanghai-GM ATS: