A wondrous white and very sporty Mercedes-Benz S-Class sedan, seen in the Beijing Tuning Street here in the Capital. The good Benz was made much faster by a gigantic body kit including new bumpers, side skirts, and fancy air vents all-over the body work. The kit didn't look familiar so it is likely a local Chinese design. A stretched Cadillac Fleetwood can be seen in the background, on the left.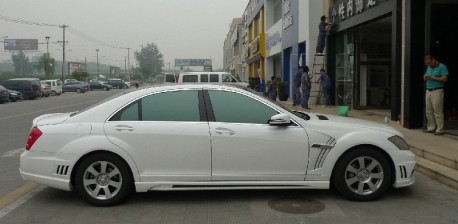 Quality-wise all looked very well, with a neat fit & finish. Air vents behind the front wheel are a bit questionable but I guess some might find it the coolest air vents for an S-Class in the world. The W221 was made from 2005 until 2013 and was only the second S that was officially exported to China. The limousine was hugely popular among China's wealthy, ranking second in sales after the unbeatable Audi A8 but far ahead of the BMW 7.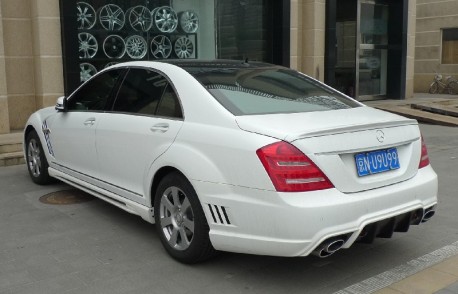 Best part is at the back with four stapled exhaust pipes and a giant diffuser.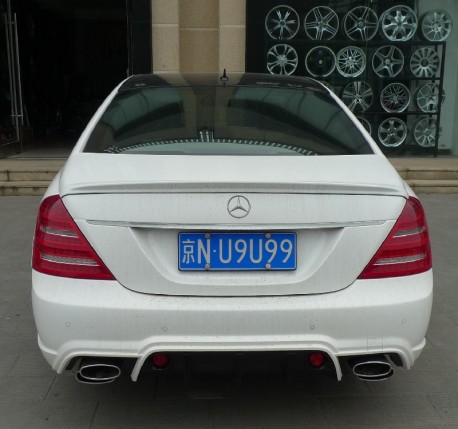 License plate very special too, and likely very expensive. U9U99 man!