A majestic Cadillac Fleetwood stretched limousine, seen standing lonely on a parking lot at Beijing Tuning Street. The vehicle looked very dusty and dirty bit it still had license plates and the tires were up, so this big American sled is likely still used on the roads in the Capital.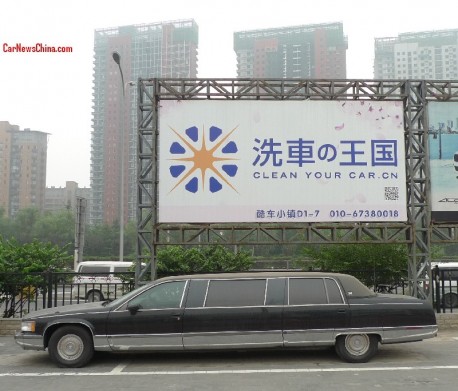 A giant vehicle, stretched by at least two meters in the middle for the true 1990's limousine-feelings. The 8th generation Cadillac Fleetwood was made from 1993 until 1996, and quite a lot survive in China until today. Earlier on we met: brown, Buick Roadmaster Limited, Fleetwood Brougham in black, wedding car, blue, Buick Roadmaster, super stretched, Fleetwood Brougham and another black Fleetwood.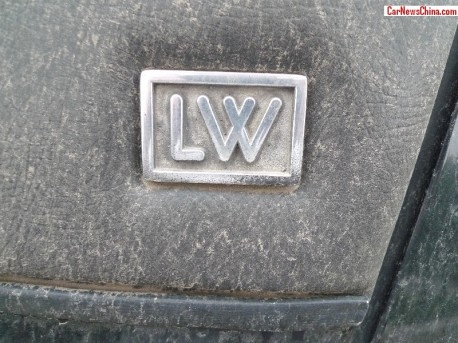 A badge with the initials 'LW' sat in the vinyl on both C-pillars, replacing the standard Cadillac logo. The badge loox period and is likely connected to the coach builder who stretched the vehicle. Sadly I haven't been able to find out a name or company name. If you know more, please let me know in the comments below.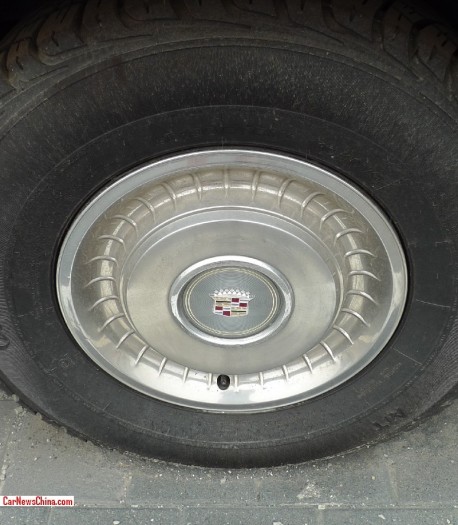 Brilliantly beautiful wheel covers made to look like alloys.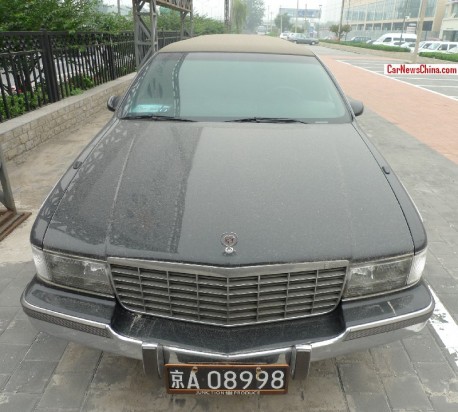 The Fleetwood was powered by a fat-ass 5.7 liter V8, good for a very decent 260hp and 450nm. Top speed of this big black whale however won't be very high, but who needs to fast in a limousine?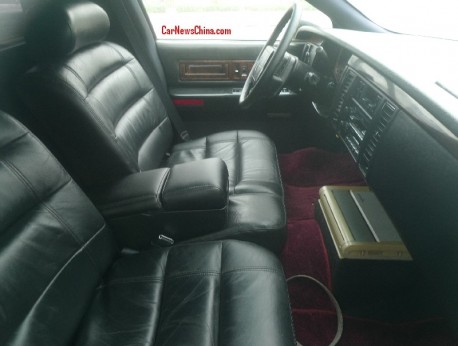 The interior was in perfect shape with the original leather and the original floor mats. Best thing however was the…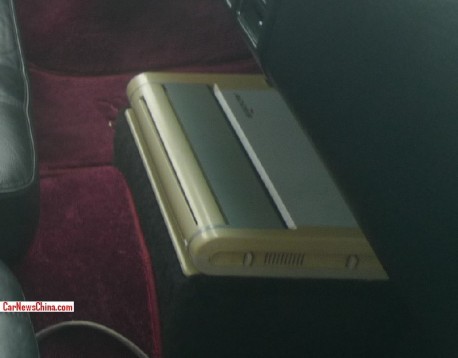 … perfectly yellow period fax machine!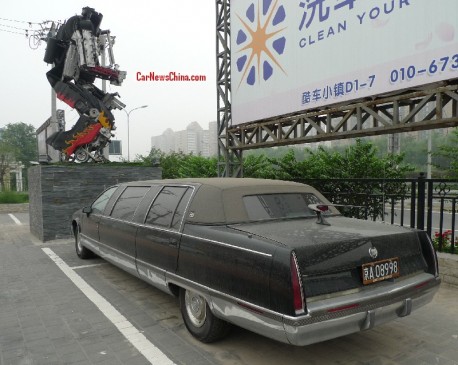 Yes, that is a giant transformer statue there, in front of the giant Cadillac. It all happens, in Beijing Tuning Street. They had some four robots in the area, as guardians guarding the vehicles. Good.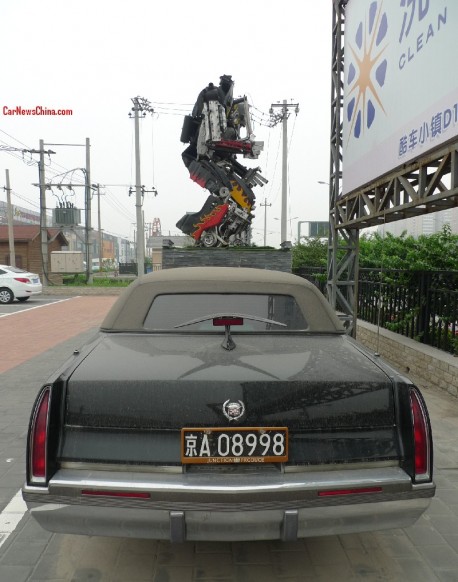 It is all Big at the back of the Caddy.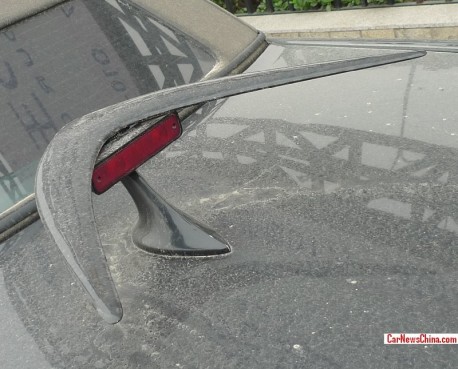 Boomerang shaped TV-antenna another 1990's icon.