A very beautiful and very brown Peugeot 505 SW8, seen in the Sanlitun embassy district in central Beijing. The SW8 was the US-spec variant of the 505 Familiale, a large wagon based on the Peugeot 505 sedan. 'SW8' stands for "station wagon, eight seats." The black license plates indicate the vehicle belonged to a foreign-funded company, which were allowed to import their own cars in the 1980's and 1990's. This great Peugeot so traveled from France to the United States and then again to China.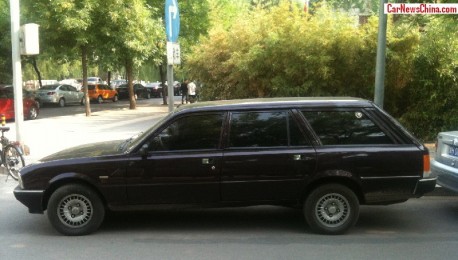 The US-spec Peugeot 505 was made in France, produced 1979 until 1992. The SW8 arrived in 1982. It was a huge vehicle with a wheelbase that was extended to 2900mm to make space for a third row of seats in the back. Wheelbase of the sedan was 2743mm. The base engine for the SW8 was a 2.0 liter four cylinder with 111hp. Largest engine was a 2.8 liter V6 with 168hp. Most powerful engine was a 2.2 liter turbocharged four-cylinder with 178hp.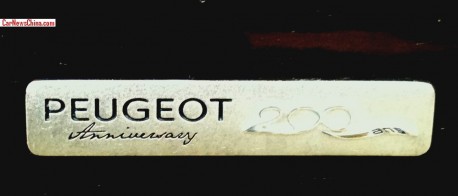 The '200 Anniversary Edition' arrived in 1983, celebrating 200 years of Peugeot. The Anniversary Edition was for the U.S. only, it came will all the goodies standard and the 2.2 turbo under the bonnet. Golden badge sits on the body work just behind the front wheel.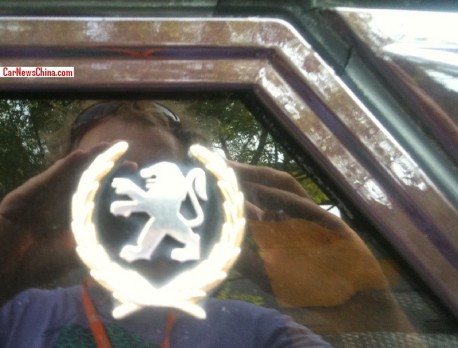 This decoration on the rear window doesn't seem period, looking instead like a cheap Chinese after-market badge.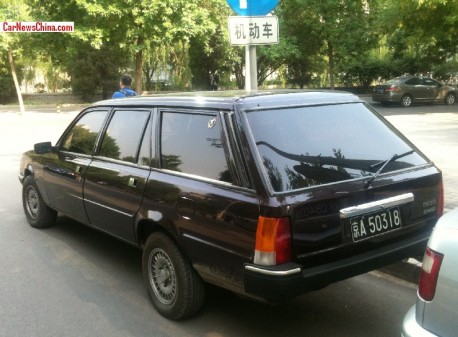 The Peugeot was in perfect shape, ready to win any beauty contest imaginable. Fortunately, it isn't very hard to keep the good old French wagon so fine. The Peugeot 505 sedan and wagon were made in China too, from 1985 until 1997, so parts are still relatively easy to find, and cheap.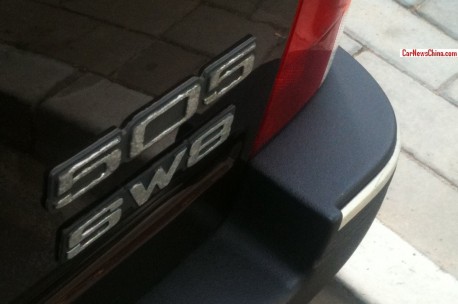 Bumpers, badges and chrome all look fresh from the factory.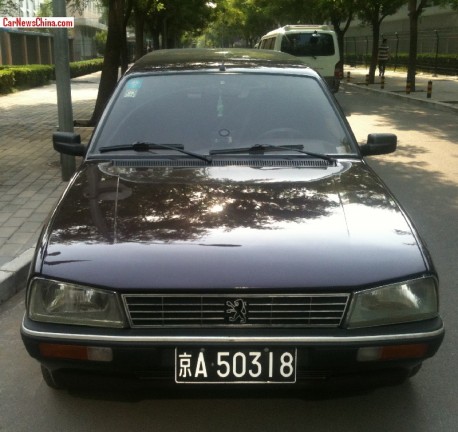 An incredible vehicle, a jewel on the streets of the capital. Long may she travel…