Bumblebee has been spotted in Beijing for the filming of Transformers: Age of Extinction, the fourth installment of the mighty popular Transformers movies. Earlier on we saw Michael Bay and his crew filming in Hong Kong. The Bumblebee Chevrolet Camaro attracted a huge crowd in the Capital, making it hard for for the crew to get any work done. Bumblebee was only protected by a bunch of traffic cones, and that is not enough to keep fanatic Chinese Transformers fans away…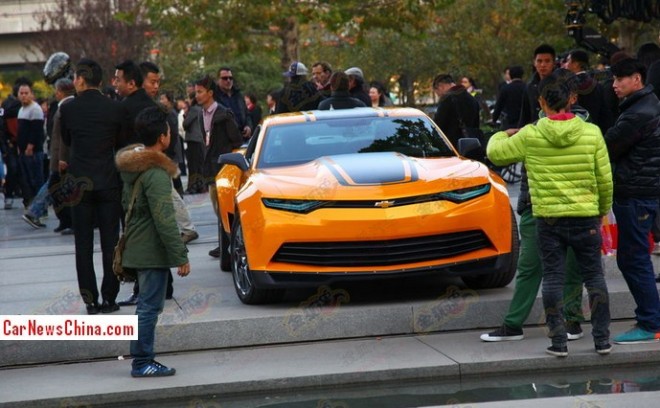 The Transformers movies are extremely popular in China, with the first three installments all ranking number 1 in the box office in their respective years. The fourth movie will likely be a giant success again, and even more so because of the Hong Kong and, apparently, Beijing scenes.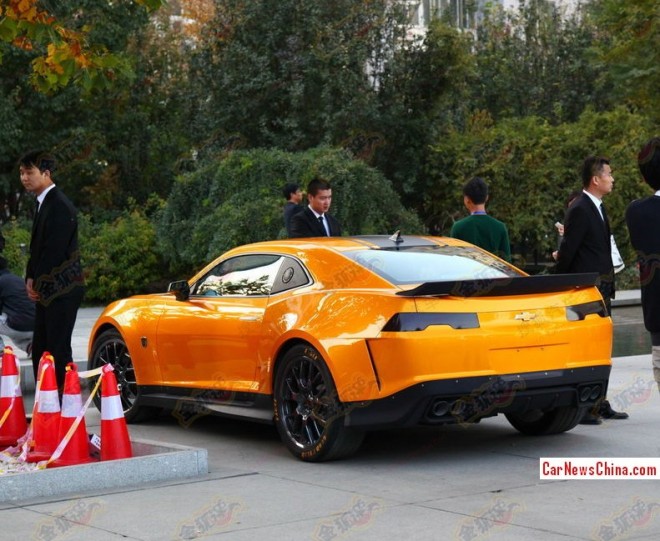 Bumblebee is based on the 2014 Chevrolet Camaro but comes with a more futuristic movie-look, including a large black wing on the back.
The current Chevrolet Camaro is a popular car among China's wealthy car buyers. Chevrolet officially sells the V6 in China and launched the special Transformers Edition in 2011. The 2014 Chevrolet Camaro is expected to debut in China on the Guangzhou Auto Show later this month.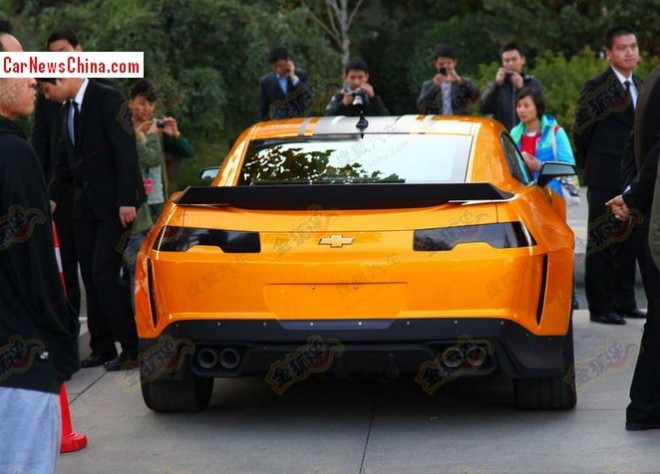 Rear lights not its best part. Exhaust pipes should have been shiny.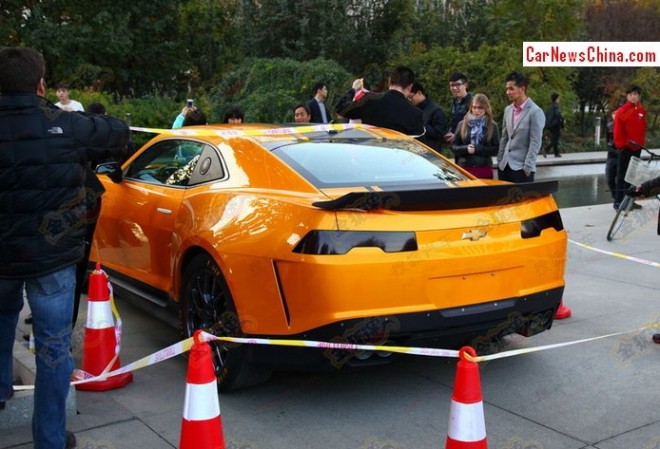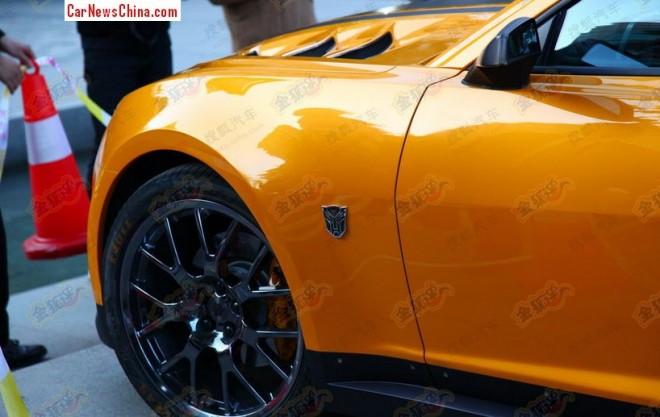 Autobot badge.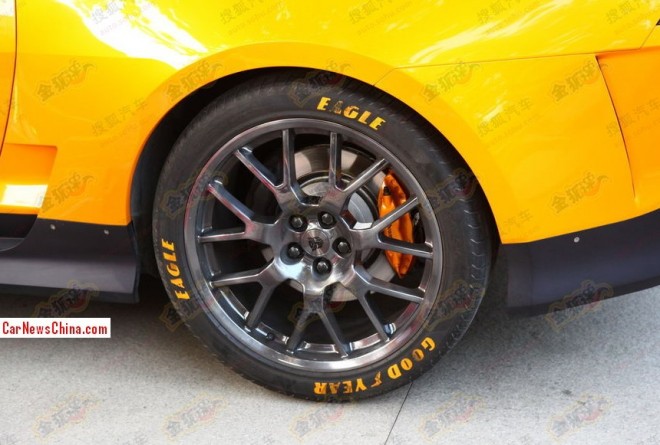 Autobot badge center-wheel.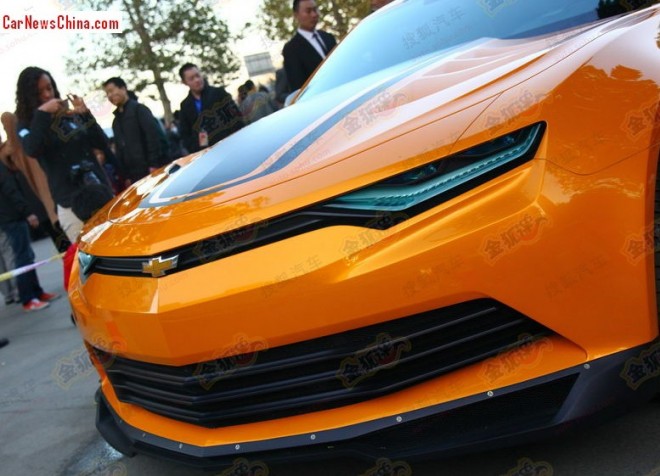 More than meets the eye…