An extremely coolio Chevrolet Camaro SS, seen in the Sanlitun embassy district in Beijing. The Camaro was painted in blue and wrapped over with a wrap depicting scary stuff, like skulls and smoke. The vehicle was further prettied up by a fatass body kit including a low front spoiler and a huge duck tail wing on the back.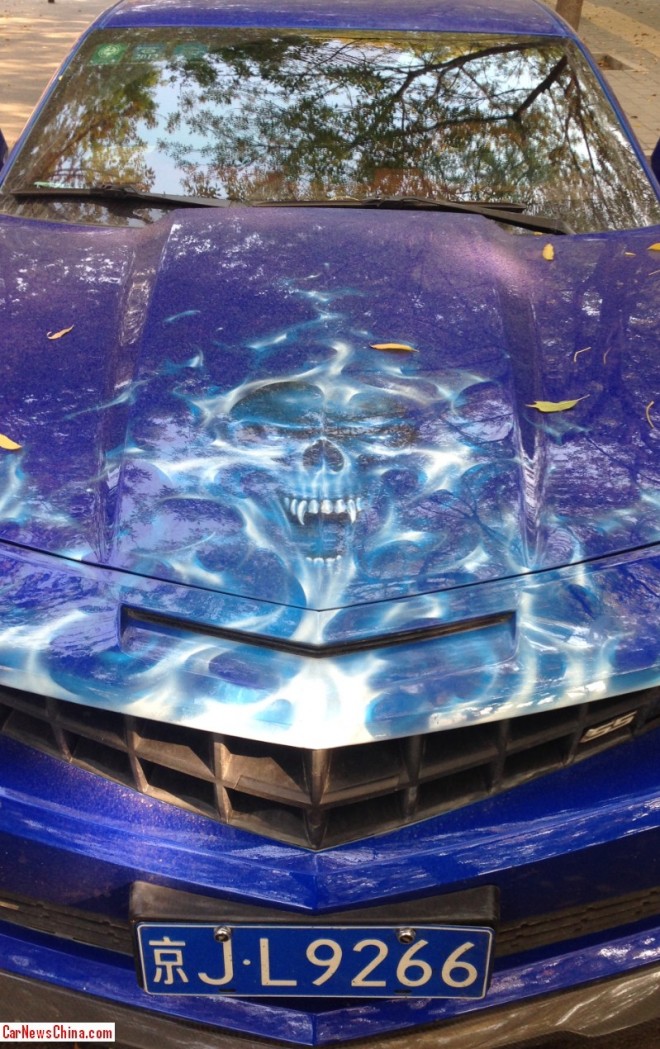 This Camaro is dangerous. Great art. Chevrolet does export the Camaro to China, but only the V6 models. The big engined V8 monsters all arrive dealer-to-dealer via the gray market, mostly from Chevrolet dealers on the U.S. West Coast. China wants V8 Camaros much more than V6 Camaros, but GM doesn't care. But GM is still better than Ford which doesn't sell any Mustang in China.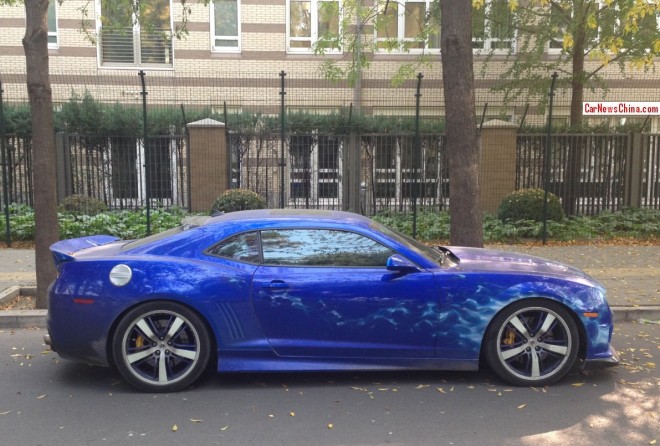 Rear wing sits brilliantly on back. Will push the rear wheels down, even when standing still. The Chevrolet Camaro SS is powered by a huge 6.2 liter V8 with an output of 400hp and a Beijing burning 560nm. Enough power to uproot all those fancy old trees surrounding the embassies.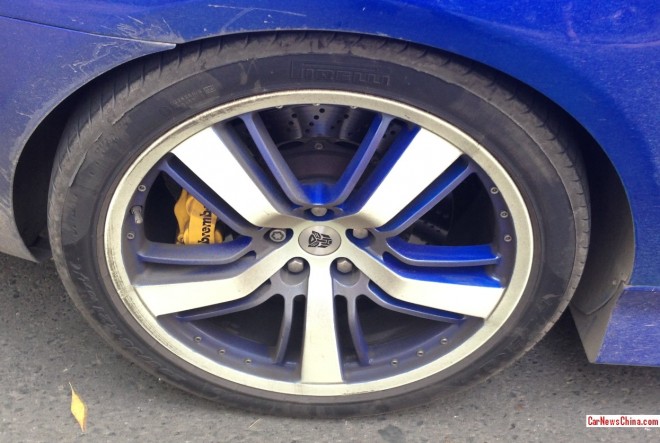 Transformer alloys are always good, and even better on the Transformers Edition. Time now, for the rest of our Famous China-Chevrolet Camaro Collection™: matte black, second generation, in gold, Manchester United, with babe, police, red SS, old convertible, only yellow.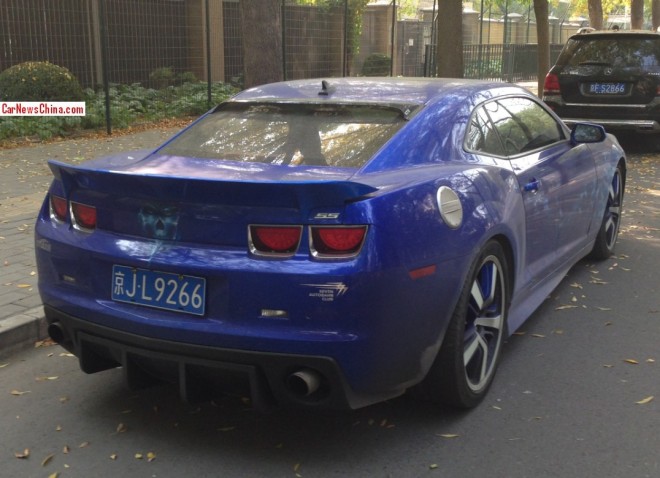 Check skull under wing.