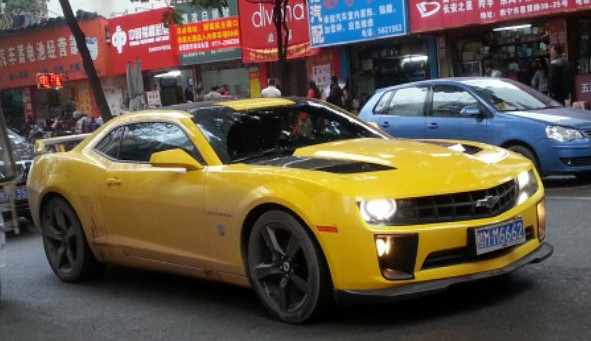 This is the Chevrolet Camaro Transformers Edition, seen on a street in the great city of Nanning in Guangxi Province. The Transformers Edition was a China-only special edition Camaro based on the Bumblebee movie car from the Transformers films which were extremely popular in China.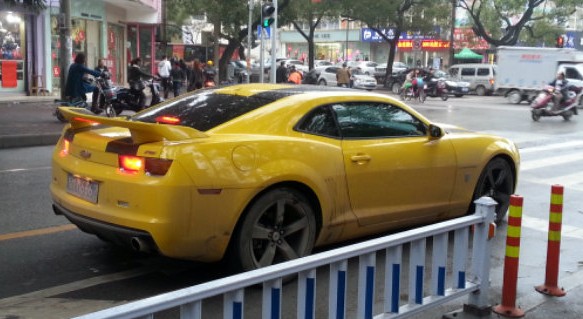 The Chevrolet Camaro Transformers Edition debuted on the Guangzhou Auto Show in November 2011, it was officially launched on the Chinese car market in December 2011 and the first boatload arrived on Chinese shores in February 2012. Price was a steep 475.800 yuan or almost 75.000 USD. Power came from the 293hp 3.6 V6, the V8 was not available in the Transformers Edition.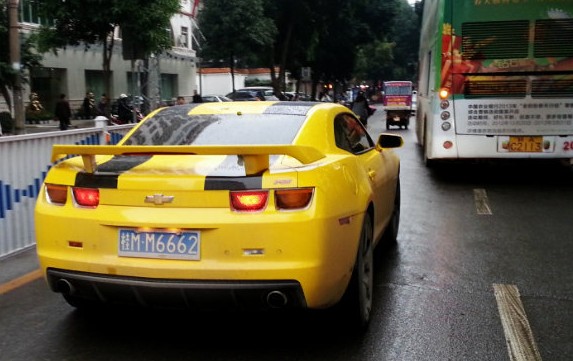 Special thingies: big wing on the back, Bumblebee racing stripes, and a low lip under the front bumper. Autobot badges sat everywhere; on the front fenders, on the wheels, on the head rests and on the dash. Seats were black with yellow stitching. The Camaro however was not the first Transformers Edition for the Chinese market, Chevrolet-China was first with the locally made Cruze Transformers Edition.