Michael Bay and his crew were in Hong Kong late last month to film scenes for Transformers: Age of Extinction, the fourth installment of the hugely popular Transformers movies. The filming in Hong Kong was challenging, the crew fell victim extortion attempts and Micheal Bay was injured in an attack by a mad man. However all that misery, the filming was apparently successful and the sleek new Bumblebee Chevrolet Camaro wasn't very troubled.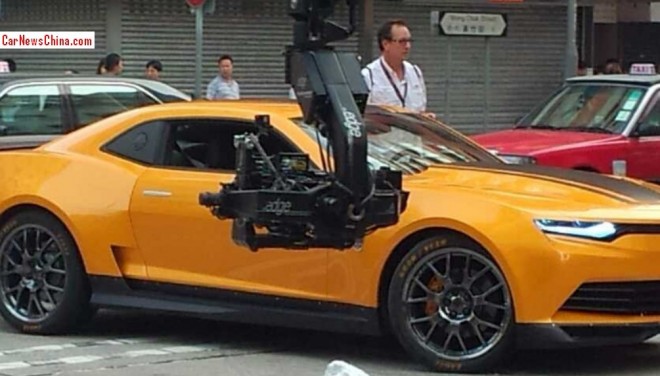 The filming took place in Kowloon District, the oldest area of Hong Kong. The area is well known for its long and narrow streets, where millions live together packed in tiny apartments amidst billions of restaurants, shops, bars and markets. Interestingly, the particular area where this particular scene was filmed is well-known among collectors for its many shops selling Japanese-cartoon memorabilia, including loads of Transformers stuff.
The Transformers movies are extremely popular in China, with the first three installments all ranking number 1 in the box office in their respective years. The fourth movie will likely be a giant success again, and even more so because of the Hong Kong scenes.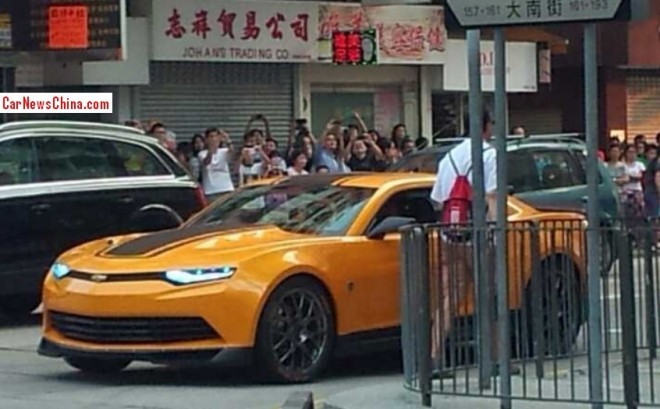 Bumblebee is based on the 2014 Chevrolet Camaro, but comes with a more futuristic movie-look. The Chevrolet Camaro is a popular car among China's wealthy car buyers. Chevrolet officially sells the V6 in China and launched the special Transformers Edition in 2011.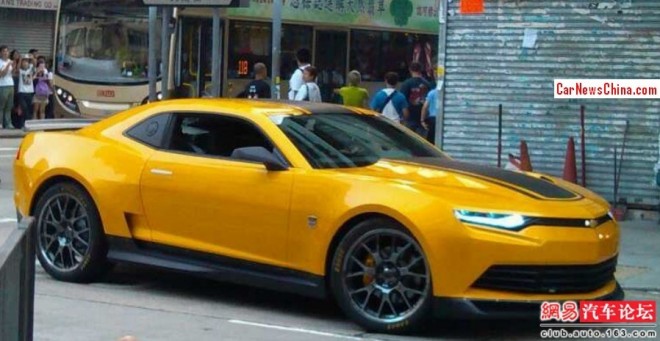 Large side skirts. Air intakes in front of rear wheels.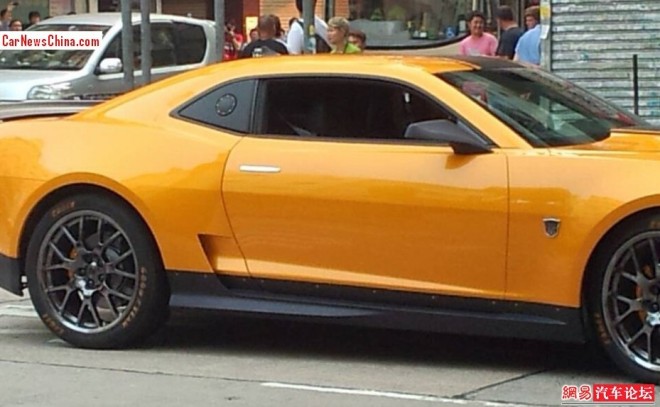 Door handle integrated in door. Autobot badge. Goodyear Eagle tires. Yellow brake pads.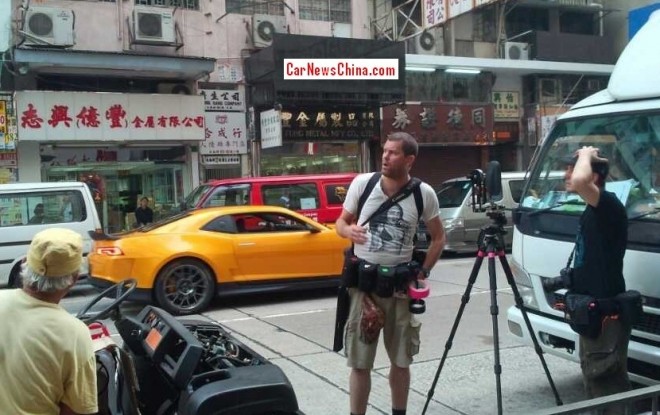 Crew people are cool people.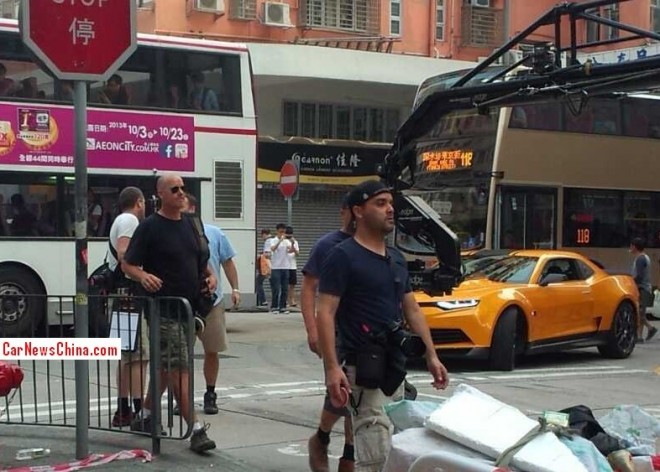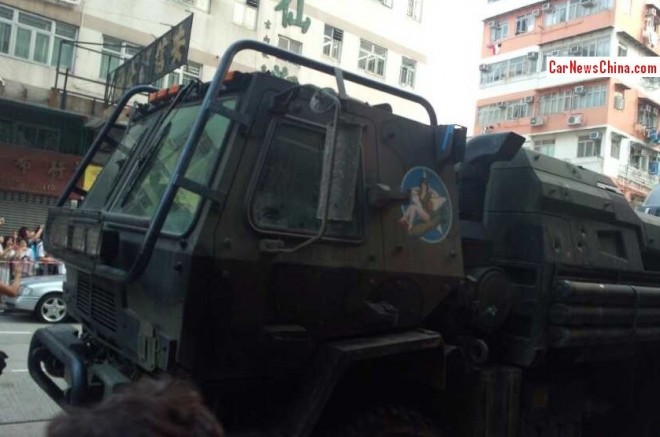 Hound was in Hong Kong as well, in Age of Extinction based on the Oshkosh Defense Medium Tactical Vehicle, best known for crushing IED's in Iraq.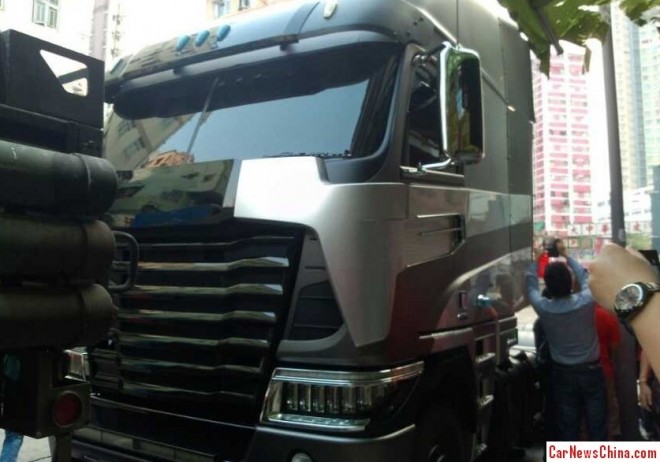 This is a new addition to the film's automotive cast, based on a Freightliner Argosy. It is not yet sure which character will hide behind the giant grille.