A very big and very black Audi A8L limousine, seen on a car market in east Beijing. The license plate reads A80909 and that is by far the best license plate we have seen on an Audi A8L in China, especially since both 8 and 9 are lucky numbers in Chinese culture and traditions.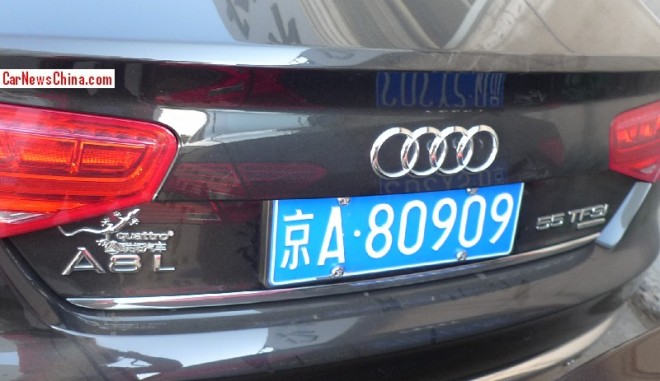 The Audi A8L is the most popular executive sled in China, outselling the Mercedes-Benz S-Class and BMW 7-Series with ease. The Audi A8 is imported into China, price starts at a steep 871.000 yuan and ends at an even steeper 2.64 million yuan. The 55 TFSI is powered by a twin-turbo 4.0 liter V8 with an output of 414hp and 600nm.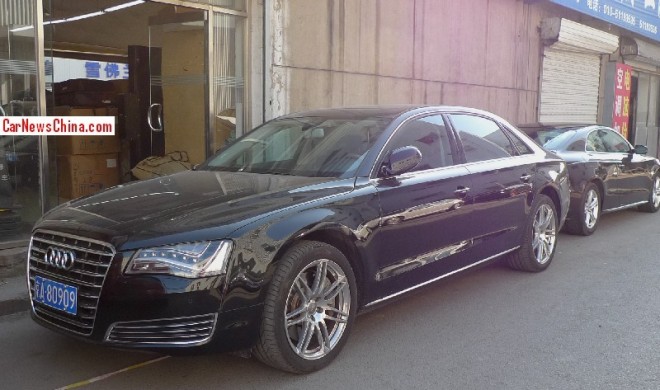 Note Audi A5 Coupe looking like a dwarf behind giant A8L. Here we have a few special examples more: matte black &  black and white.