The new Jeep Cherokee has been launched on the China car market. Price starts at 375.900 yuan and ends at 549.900 yuan ($62.118 – 90.873). The Cherokee is expensive because it is imported into China and import taxes are high. Local production at the Guangzhou-Fiat joint venture will start in 2015, which will lower price by 25%.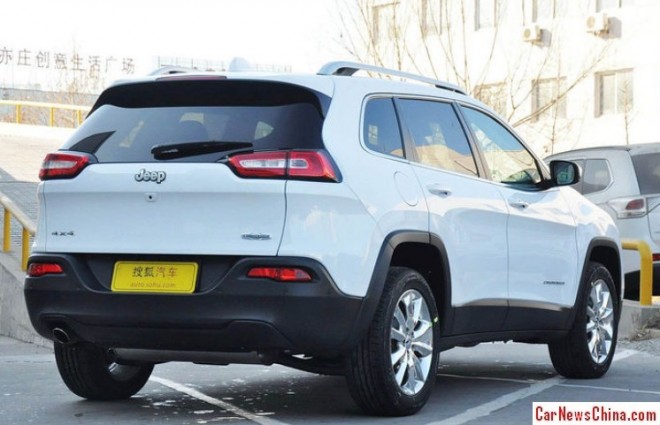 But until then Chinese car buyers will have to do with the import. As for now the only engine available is the 2.4 liter four-cylinder with 177hp and 229nm, mated to a 9-speed automatic.  The 3.2 liter V6 with 271hp and 324nm will join the line-up later, and will be more expensive again. The Chinese name of the Cherokee is Ziyou Guan, 自由光, or Liberty Light (liberty as in Jeep Liberty and light as in sunlight).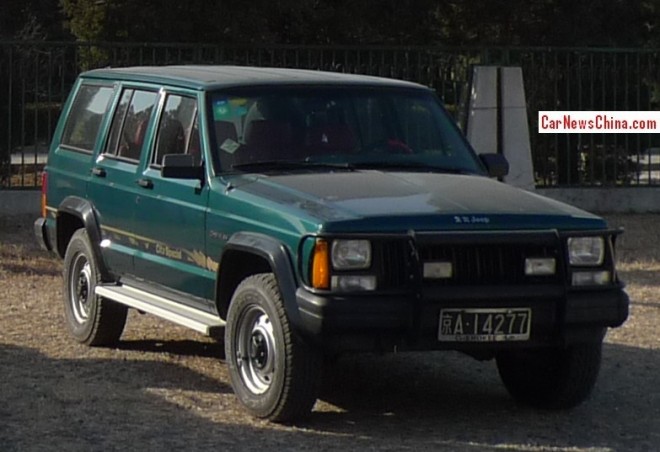 China has a long history with the Cherokee. The good old Jeep Cherokee XJ was made in China from 1984 until 2009 by the Beijing-Jeep joint venture, and Beijing auto still makes a semi-legal clone called the Beijing Auto Works Knight S12. The Jeep Liberty was never produced in China although the joint venture considered a pickup truck variant of the Liberty back in 2008. On pic my very own 1998 Beijing-Jeep City Special.
---