The new Haima M5 sedan will be launched on the China car market in May, official debut is scheduled for the 2014 Beijing Show next month. The Haima M5 is the successor of the Haima Familia. Haima however has decided to keep the old name and combine it with the new one; making for the 'Familia M5'.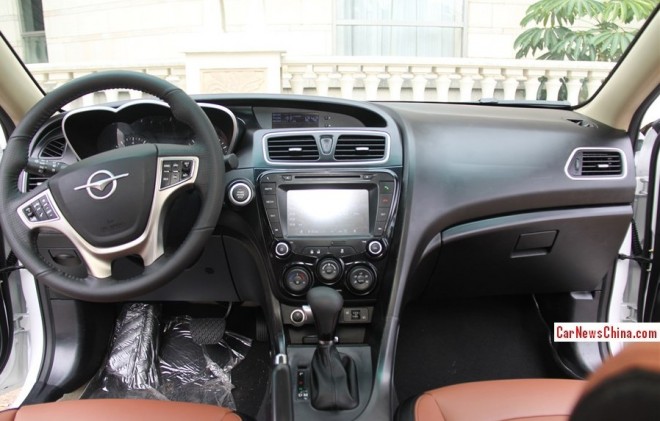 The Haima M5 will be available with two new engines: a 1.6 with 125hp and 151nm, and a 1.5 turbo with 160hp and 210nm. The 1.6 will be mated to a 6-speed manual or a 6-speed automatic, the 1.5 turbo will only be available with the 6-speed auto. Size: 4698/1806/1477, wheelbase is 2685.
Price will start around 70.000 yuan and ends around 120.000 yuan, launching the Familia M5 is one of the most competitive segments of the Chinese auto market. The old Familia wasn't exactly loved, so it is hard to see why Haima decided to keep the name alive. Maybe they are afraid of BMW dragging them to court. Fortunately, the Haima M8 seems safe, but what about the Haima M6?.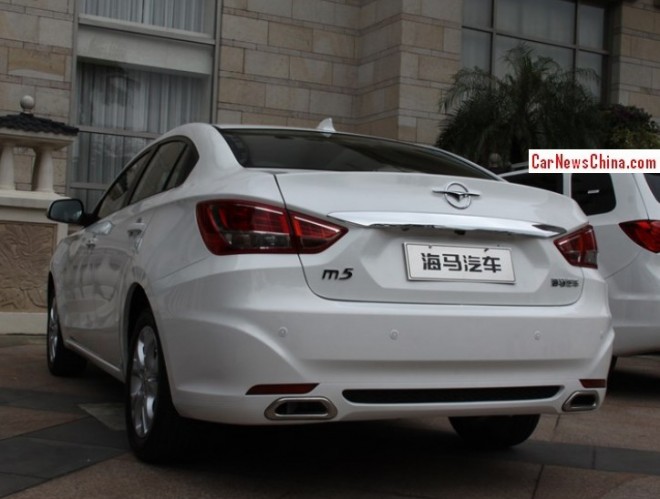 Exhaust pipes will heat up fog lights.