The new Lifan 820 sedan debuted today on the 2014 Beijing Auto Show, and it sure is the best looking Lifan car by far, ever. The Lifan 820 will be launched on the Chinese auto market in the second half of this year, price will start around 90.000 yuan and end around 120.000 yuan.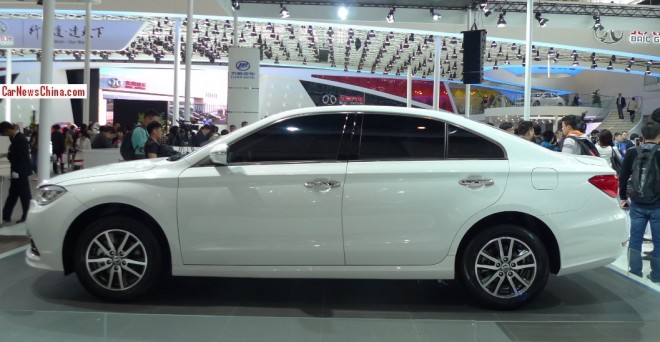 The Lifan 820 will be positioned above the Lifan 720 and will enter into a new market segment for the Lifan brand. Competition is huge and margins are small, but as always in China; the numbers are potentially massive.
At launch the Lifan 820 will only be available with a 1.8 liter four cylinder with about 130hp, mated to a 5-speed manual. Lifan is also working on a 160hp 2.0 that will be launched late this year, likely during the Guangzhou Auto Show in December.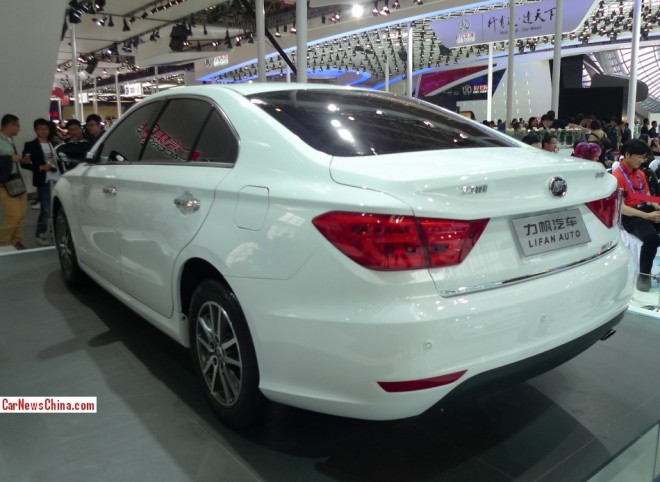 Wheels look a tad too small. Check how the arch is surrounding the tire on each and every side.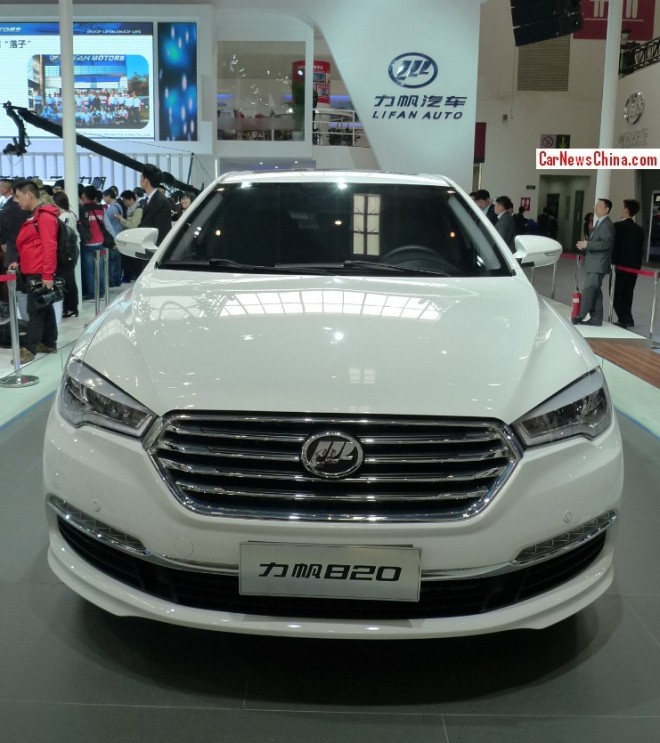 Headlights and grille very well done. Lifan logo kinda cool in chrome.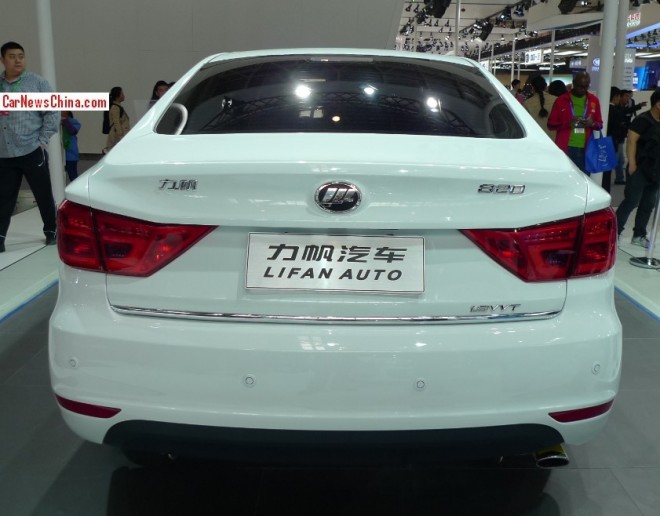 Not bad at the back. Only dissonant is the exhaust pipe which seems to be hanging in nowhere land. And this:

The zero sits lower than the eight and the two. First I thought it was a stupid mistake, but then I saw the same thing on other Lifans on the booth. Staff told me it was "normal". Well, all right then.
---