A very smooth Smart ForTwo Brabus Dragon Edition, Spotted in China in a faraway suburb in east Beijing. The Dragon Edition debuted on the 2012 Beijing Auto Show to celebrate the Chinese Year of the Dragon. It was developed and built by Brabus and sold by the Smart dealer network. Only 700 examples were manufactured.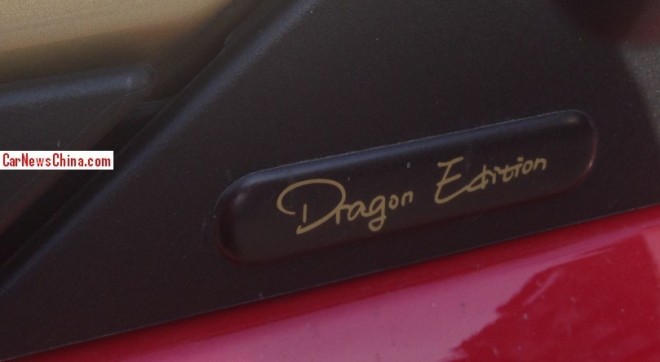 The Dragon Edition came with a unique red-gold paint job, gold five-spoke alloys, a gold grille, gold mirrors, and Dragon Edition badges all over. Normally, the Dragon Edition also had an old-style dragon-character on the B-pillar but it is sadly missing on this particular example.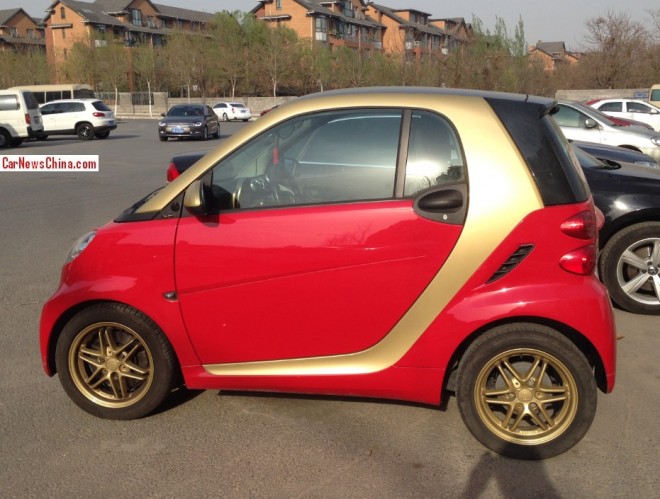 Still, this Dragon looks fiery enough in the later afternoon sun…
When new the Dragon Edition went for 148.888 yuan, a hefty premium on the base price of 115.000 yuan. The market thought it expensive too and rumors say Smart never manages to sell all 700, but that is unconfirmed.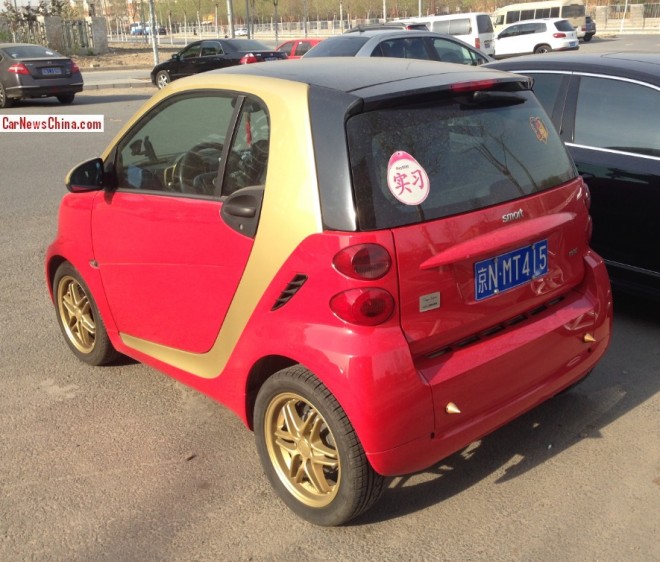 Sticker on rear window warns other drivers the Smart is driven by a new driver, who added a very interesting feature: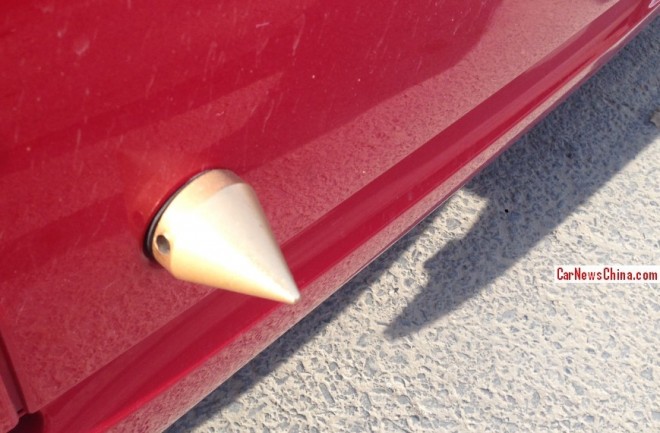 A nasty dragon indeed, with the pikes covering the sensors for the parking radar. New drivers…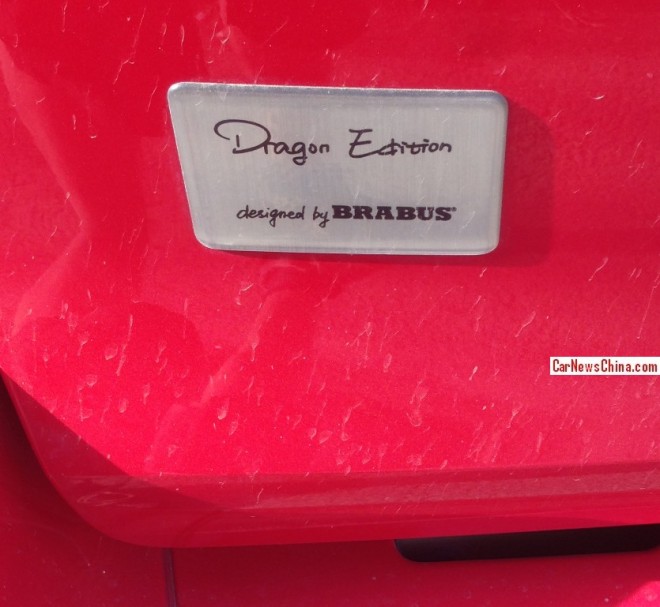 ---