Do you know what goes after number 1? Smart has its own creative answer. The Smart #3 (HC11) was unveiled by the Ministry of Industry and Information Technology in China. It stands on Geely's SEA platform and has up to 428 horses. Let's get to know it better.
We will remind you that Geely and Mercedes-Benz jointly develop Smart EVs. In this project, Mercedes-Benz only handles exterior and interior design, while Geely is responsible for the tech and manufacturing.
Smart #3 Exterior and Dimensions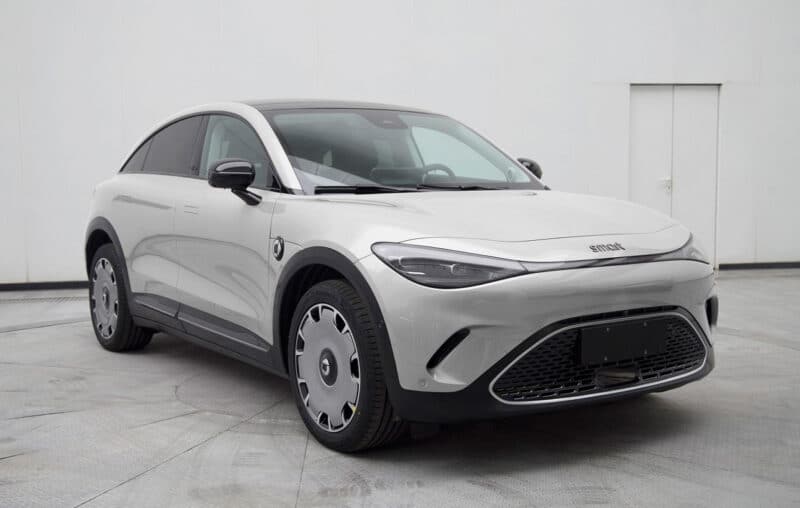 The exterior of the Smart #3 stays in line with the Smart #1. It has the same headlights, a taillight unit, mirrors, pop-out door handles, Smart logos on C-pilars, etc. But the body shape of the #3 significantly differs from the #1. Mainly because of a sloppy coupe-shaped roofline and bumpers, the Smart #3 looks way sportier than the Smart #1. As for the Brabus version, it has also got a slot in the bonnet.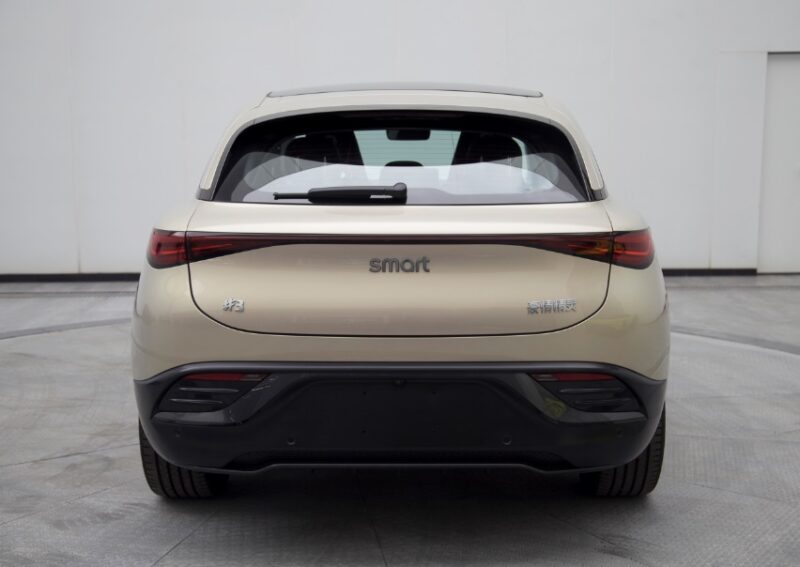 As for the dimensions of the Smart #3, they are 4400/1844/1556 mm with a wheelbase of 2785 mm. So it isn't a small vehicle for sure. In contrast, it is 130 mm longer, 22 mm wider, and 80 mm lower than the Smart #1. So it looks like an era of small 'Smarts' has gone.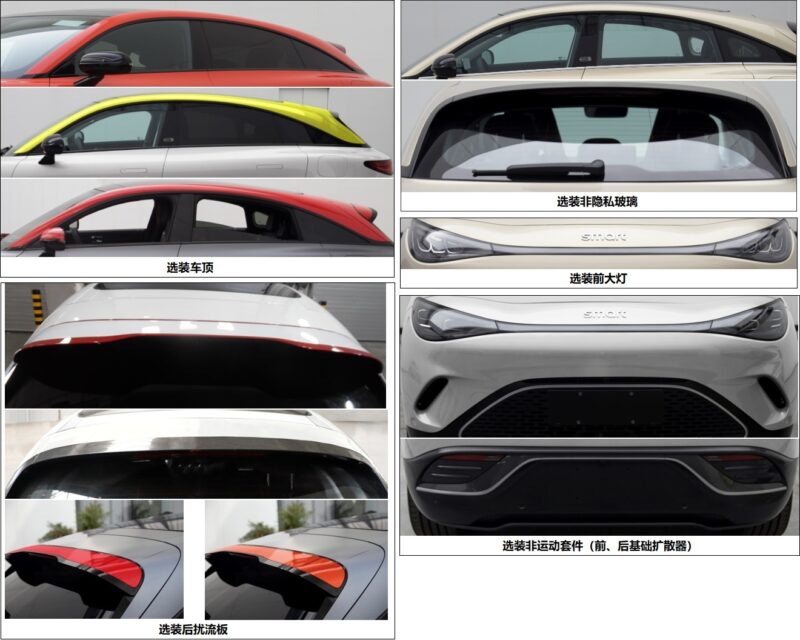 Worth mentioning that the Smart #3 can be even longer, thanks to the hitch tow hook. With it installed, the #3's length reaches 4542 mm. It's longer than the Volkswagen Tiguan! The Smart #3 can tow up to 1600 kilos. The Smart #3 is also a pretty heavy vehicle with a weight 1740 – 1890 kg, depending on a powertrain type. As for the gross weight of the #3, it reaches 2305 kilos.
Smart #3 Interior and Powertrain
The interior of the #3 wasn't shown in MIIT announcements. But previously we have seen a spy shot of the Smart #3 with seats branded Brabus. So we are sure that the #3 will continue a long tradition of Brabus-branded speedy Smarts.
As mentioned, the Smart #3 stands on the SEA platform, designed by Geely. It already underpins quite a lot of cars, including Lotus Eletre, Polestar 3, Volvo EX90, Zeekr 001, Zeekr 002, Radar RD6, Jidu ROBO-1, Smart #1, etc.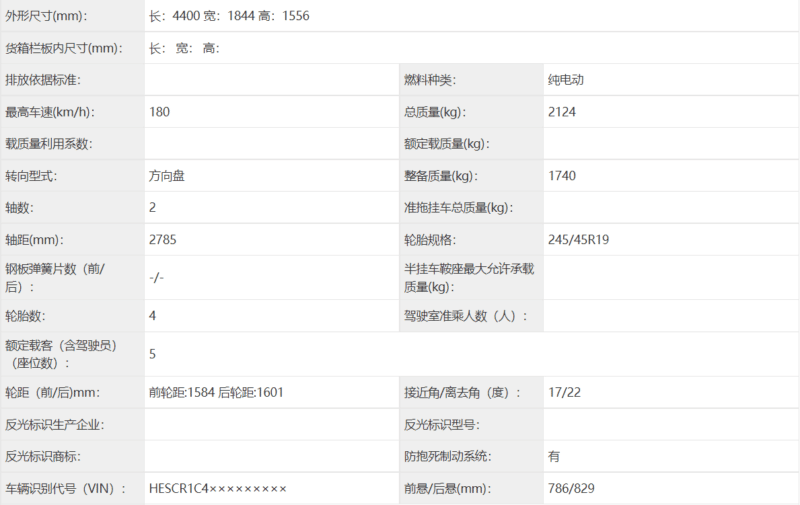 The entry-level Smart #3 got a rear-wheel drive with an electric motor for 200 kW (272 hp) produced by Viridi E-mobility Technology Company, owned by Geely Group. As for the all-wheel drive version, it is equipped with two electric motors with a combined power of 315 kW (428 hp). These powertrains aren't a surprise at all, since the #1 has the same electric motors.
According to the MIIT Announcements, CALB and Sunwoda companies are responsible for the Smart #3's batteries' production. In both ways, its batteries will be ternary (NMC). But the range of the Smart #3 is yet to be known.
All in all, the Smart #3 is a really interesting EV with a daring design and powerful electric motors. But it is extremely big for Smart branded vehicles. Anyway, we will keep an eye on it, so stay tuned!
Source: MIIT