A very special Spotted in China today, because we have three beautiful cars in a row and because all have been spotted before. To the left and right an E38 BMW L7 and a Cadillac Brougham 5.0 that were seen earlier by Reader Ali Khalili, and in the middle a R129 Mercedes-Benz SL600 that I met in October last year. All cars belong to the same owner who also has several newer Benz'.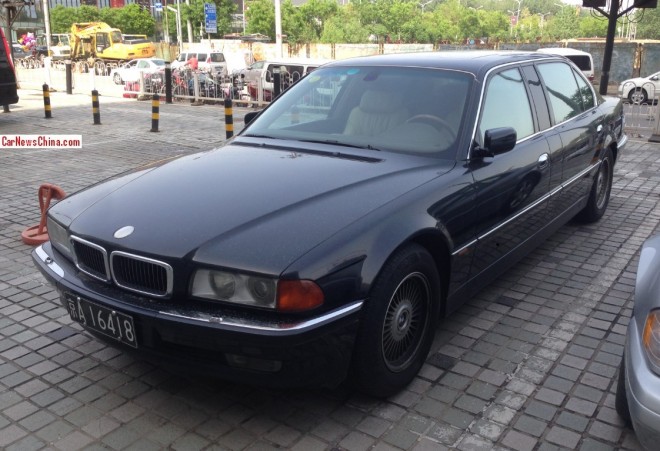 The L7 was manufactured BMW, a limousine based on the E38 BMW 7-series. It was stretched by 25 centimeters in the middle to create more space for passengers in the back. The L7 was only made from 1997 until 2001, it was available as 740iL (4.4 L V8) and 750iL (5.4 L V12). This great example in Beijing has the V12 under the bonnet, with an output of 322hp and 490nm. The vehicle is in a reasonable condition but has to do without the BMW badge, and that is bad.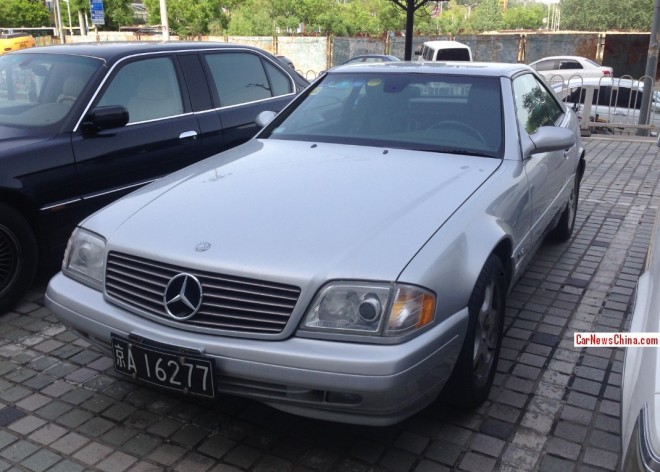 The near-perfect Mercedes-Benz SL600. The R129 SL-Class was produced from 1989 until 2002 with a facelift in 1996. This particular car is a facelifted example. Power came from a 'M120′ 6.0 liter V12 with an output of 390hp and 540nm. The R129 was never officially exported to China so seeing one on the road is very special. The SL600 is only the third R129 we meet in country, after a white SL500 and a green SL500.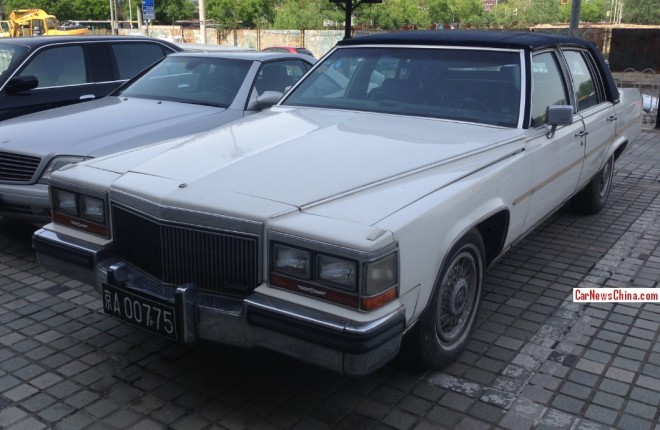 The fatass-American Cadillac Brougham was manufactured from 1987 until 1992 with a facelift in 1990, this is a pre-facelifted example. The Caddy is by far the most impressive vehicle of the tree, with its high grille towering over the two German cars. The Brougham was available with 5.0 and 5.7 liter V8 engines, mated to a 4-speed automatic. This is a 5.0 which was good for a mere 140hp and 280nm. Not much power, but presence! The vehicle is not in a very good condition, with various parts almost falling off, rust, dirt, and a general air of sadness. Parts for these monsters are hard to get in China, so let's hope this doesn't get much worse…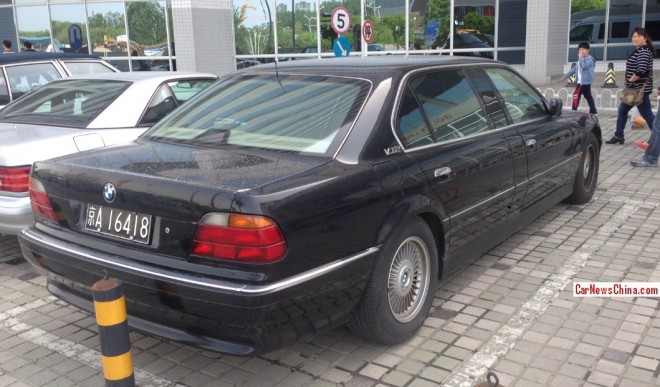 V12 badge on the C-pillar. Original-period alloys.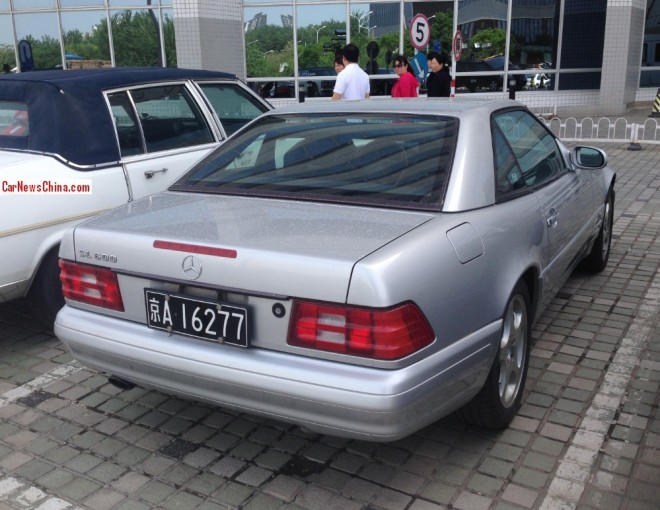 Brake light in the boot-lid and small license-plate area indicate this is a US-spec car.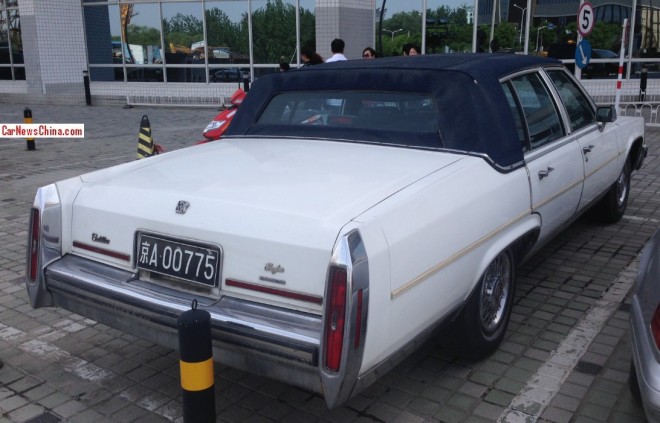 Nothing can beat those tailfins!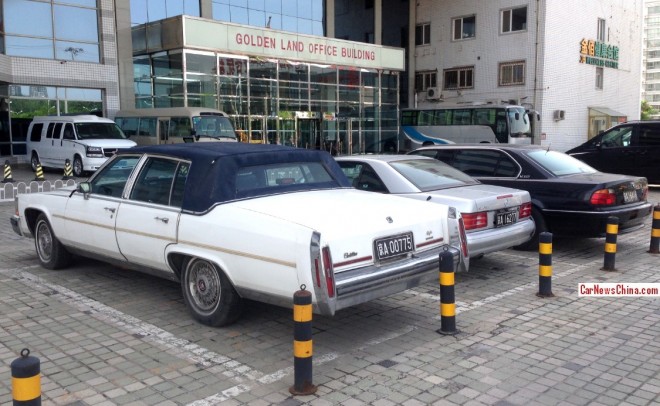 Now.., which ass would you rather own?