An extremely smooth silver Mercedes-Benz SL600, seen parked in front of an expensive apartment building slash hotel in downtown Beijing. The mighty Merc was in perfect shape, not a single bad spot to see and each and every part was original. The R129 SL-Class was produced from 1989 until 2002 with a facelift in 1996. This particular car is a facelifted example.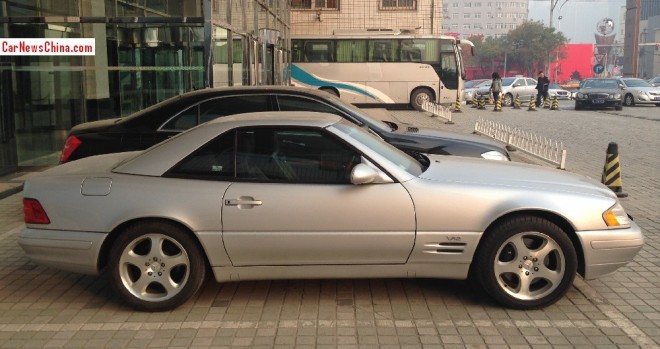 The SL600 was the top of the line, bar a few very rare AMG variants. Power came from a 'M120' 6.0 liter V12 with an output of 390hp and 540nm. The R129 was never officially exported to China so seeing one on the road is very spacial. This silver sled has black license plates, indicating is was imported by a foreign-funded company that were allowed to import their own cars in the 1980's and 1990's. The SL600 is only the third R129 we meet in country, after a white SL500 and a green SL500.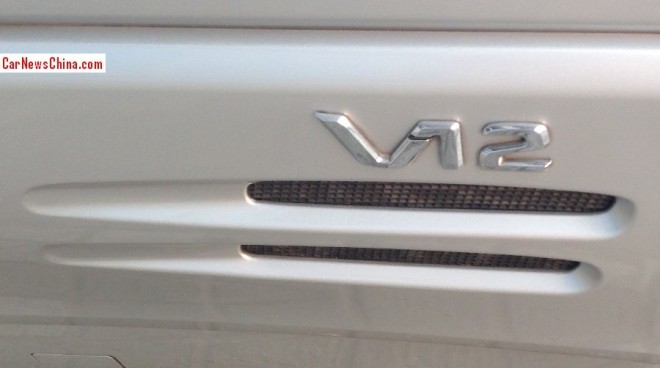 V12 badge above the air vents.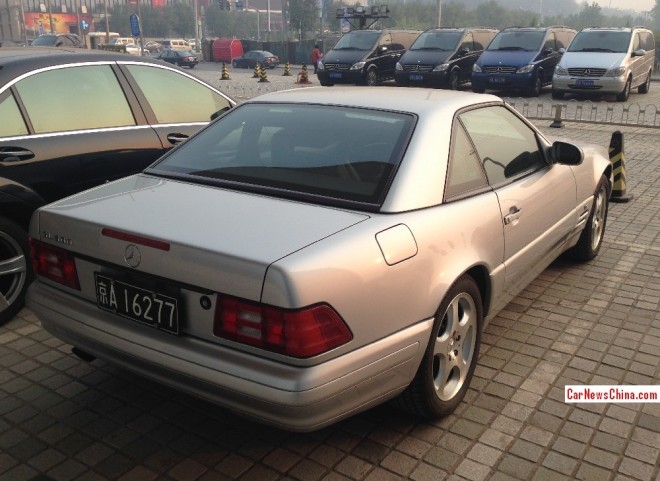 Likely a U.S. spec example, see small space for license plate, front and back. In front of the SL600 a squad of four Mercedes-Benz Viano vans, used by the hotel for ferrying VIP guests.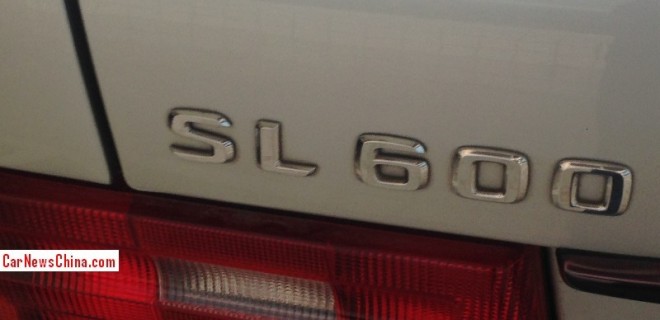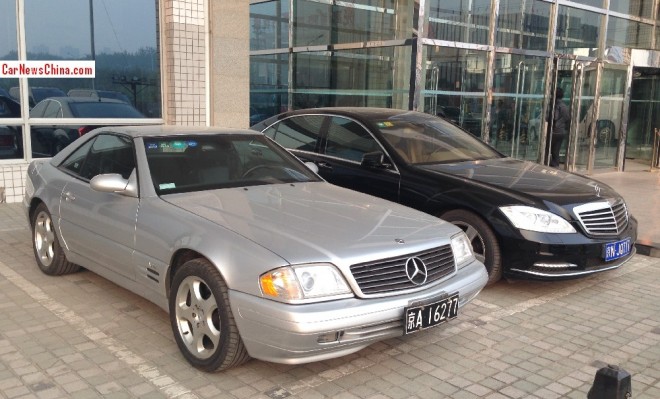 With modern-day S600 sedan.