Here we have a perfect E38 BMW 740 iL, seen on a second hand car market in Beijing. The E38 was made from 1994 until 2001 and was the first 7-series to be officially exported to China. This greenbee is an early pre-facelift car, made from 1994 until 1998.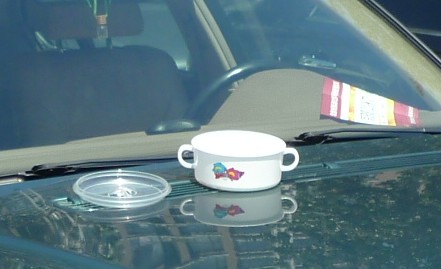 A typical Chinese lunch bowl, left here to dry in the sun on the BMW's bonnet. It can be used in two ways; either the eater takes food from home to work or the eaters buys food somewhere near his work and eats it from his bowl. Most Chinese workers prefer the latter since it is less trouble and with 5-10 yuan very cheap anyway.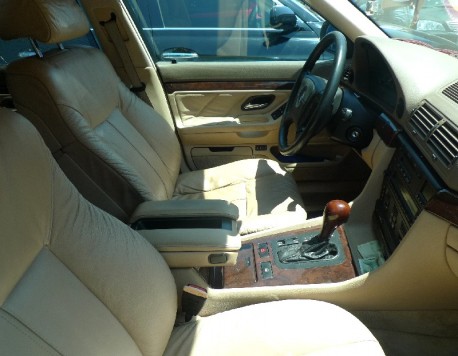 This E38 looked in very good condition inside and out. All original until the alloys. Leather and wood needs a bit of work but there is nothing that can be fixed. It was imported into China in 1997, drove 150.000 km and was priced at just under 200.000 yuan, or 31.000 USD. Second-hand luxury cars are indeed expensive in China but this is very steep. On the other side, it is a rare car, in fine shape, and it will easily do the 500.000.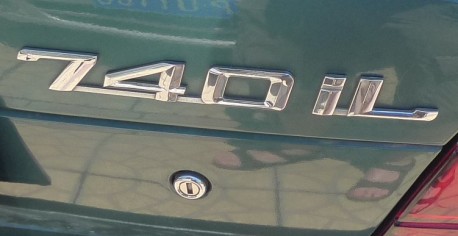 The 740 iL was stretched by 14 centimeter compared to the standard 740 i. All space went to the passengers in the back and all E38's that I have seen in China were L. Power came from a 4.4 V8 that pooped out 367hp and 420nm, good for an impressive 240km/h top speed.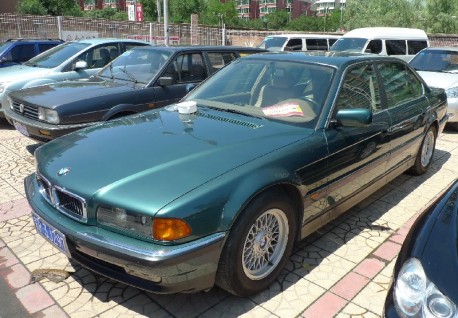 Great car!, but for that price the lunch bowl should be included.