A very beautiful black Chrysler Imperial, Spotted in China on a second hand car market in Beijing by Reader & Serial Spotter Navigator 84, thank you for the pictures! To the left behind the Chrysler a mad 1992 Buick Skylark. The seventh generation Chrysler Imperial was manufactured from 1989 until 1993, it was never officially exported to China so how this fine American car ended up in the Chinese capital is a mystery.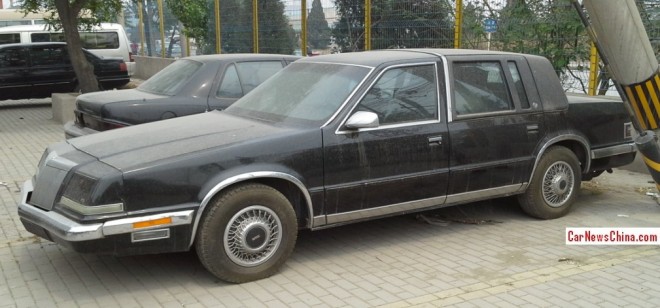 The Imperial was the flagship of the 1990 Chrysler lineup, it was basically an extra luxurious variant of the Chrysler New Yorker Fifth Avenue, developed to compete with the Lincoln Continental. The Imperial was based on the Chrysler Y-Body platform, and powered by a 3.8 liter V6 with 150hp and 291nm, sending power to the front wheels via a 4-speed automatic.
The Imperial featured interesting design elements such as hidden headlamps behind retractable metal covers, a wedge-shaped nose, chromed mirrors, a vinyl roof stretching from the B-pillar to the C, and full-width taillights. Seating arrangement was a typical American 3+3, with two sofa-style benches up front and in the back.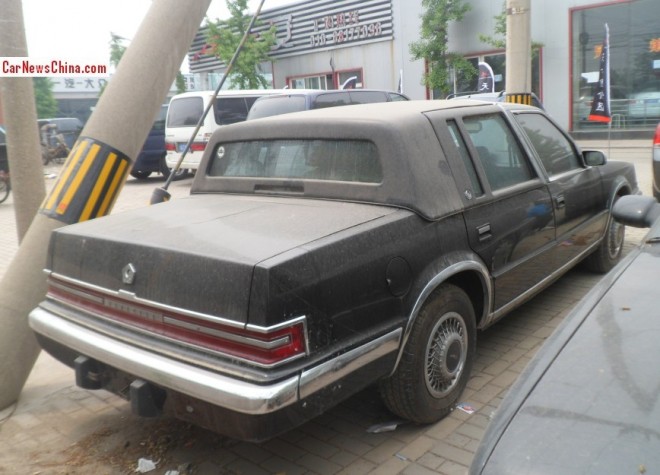 The Beijing Imperial seems to be in a just-reasonable shape, but it needs some urgent work. The suspension seems to have a problem as the vehicle leans heavily to the left. The body is very dirty but otherwise all right. Beijing is very dry so rust is not a real danger. The chrome strips are still shining and the alloys are original. Sadly, the Chrysler badge in the back is missing.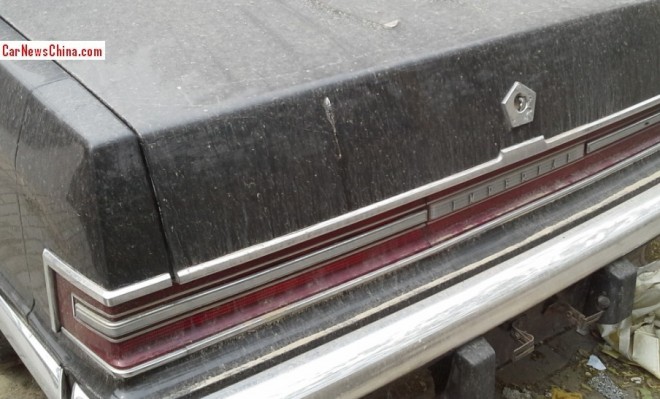 Great design on those lights here! Chrome mixed with red plastic and metal. Very space age in a way…  A fantastic vehicle all and out, let's hope somebody cares enough about this great Chrysler to get her back on the road again.
---