Leaked official photos of the new Citroen C3-XR SUV for China. The photos don't appear to be promotion material. Probably taken from a handout for dealers. The Citroen C3-XR debuted as the C-XR concept on the 2014 Beijing Auto Show in April. Debut of the production version is expected for the Guangzhou Auto Show in December with a launch on the China car market just before the end of the year.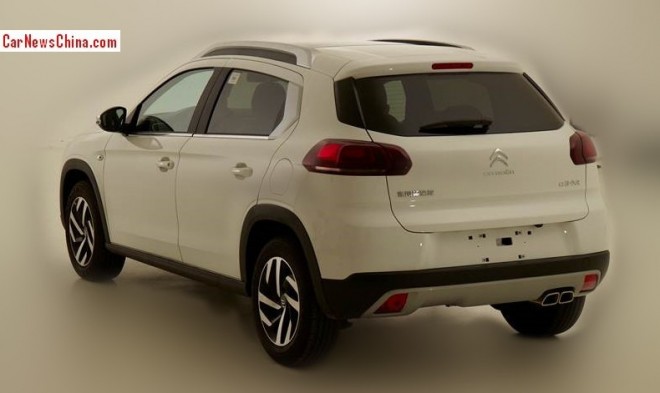 The Citroen C3-XR will be manufactured in China by the Dongfeng-PSA joint venture. New news on the engines: earlier on we heard the C3-XR would be available with the well known 1.6 turbo in two different tunes: 200hp and 275nm, and 163hp and 240nm. The latest reports in Chinese automotive media however indicate the engines will be: the 163hp 1.6 turbo and a 1.8 with a yet unknown output. The 1.8 will be the base model.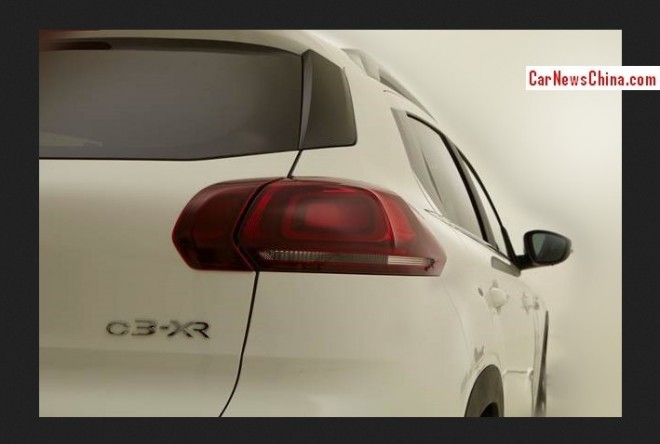 The exact origin of the platform is a bit misty, with some Chinese media saying it is based on the same platform as the Citroen DS WR SUV, and other saying it is based on the same platform as the Peugeot 2008 SUV. We know the length and wheelbase of all three vehicles, so let's compare:
C3-XR:   4260, 2650 (or 2655).
DS WR:  4553, 2732.
2008:    4180, 2540.
The C3-XR seems to sit somewhere in the middle.