The Citroen C-XR Concept debuted on the 2014 Beijing Auto Show, previewing a sporty new Citroen SUV for the Chinese auto market. Interestingly, the C-XR was only unveiled on 22-04, two full days after the official start of the show.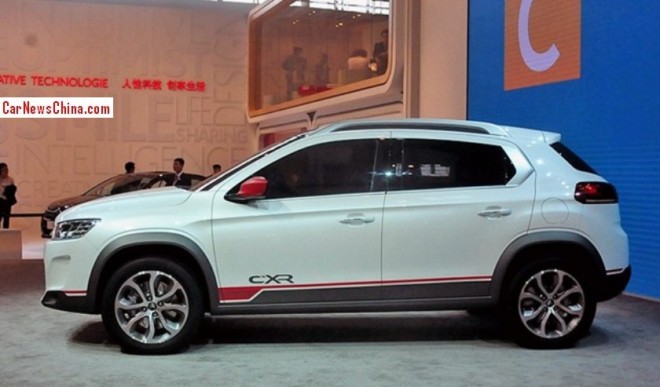 The Citroen C-XR was developed in China for production at the Dongfeng-PSA joint venture. The production version will debut later this year, likely at the Chengdu Auto Show in September. The C-XR is basically the same vehicle as the Citroen DS 6WR, but sportier and cheaper and aimed at a younger audience.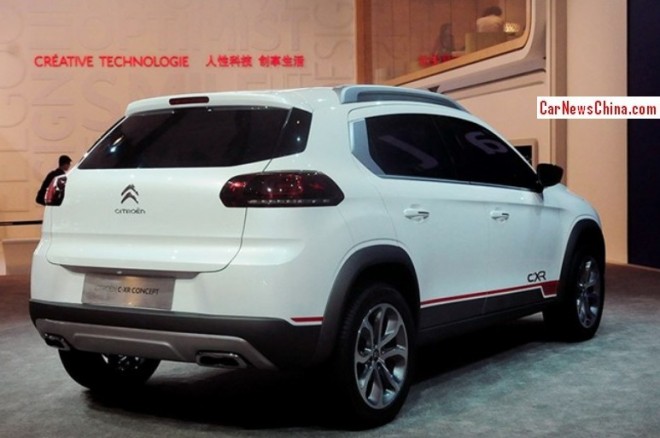 The C-XR Concept is 'powered' by the 163hp variant of the well-known 1.6 turbo. The production version will most likely get the same engines as the DS 6WR: a 1.6 turbo with 200hp and 275nm, the 1.6 turbo with 163hp and 240nm, and a 1.8 with 139hp and 170nm.