A sleek silver Spyker C8 Double 12 S supercar, Spotted in China on the Beijing Crab Island International Auto Show.  The Double 12 S debuted in 2002 as the street-legal version of the Double 12 R Le Mans racing car. The Double 12 is based on the Spyker C8 Laviolette but comes with a longer wheelbase and a longer rear, the latter housing a large 100 liter fuel tank.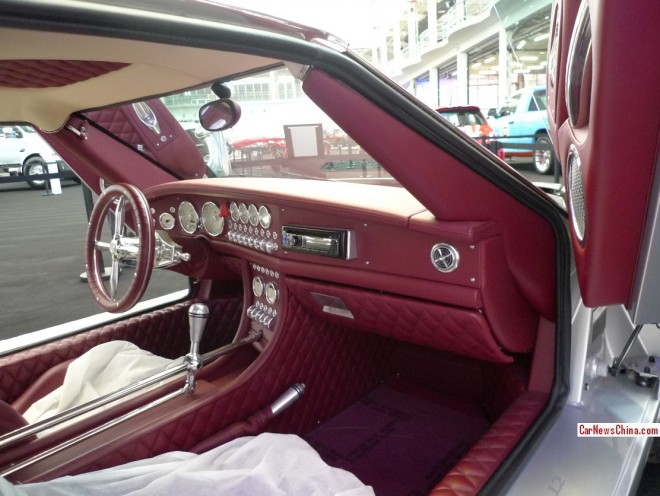 The famous Spyker interior. Beautifully crafted and finished, here with red leather and matte chrome. Handbrake basically unreachable but that is the price for such a cool looking gear lever.  Sadly, a very cheap looking CD-radio system was retro-fitted in the right-side of the dashboard, with speakers in the doors. Horrible! The C8 never ever had a radio, it was a speedy car after all, no use for the news, at all.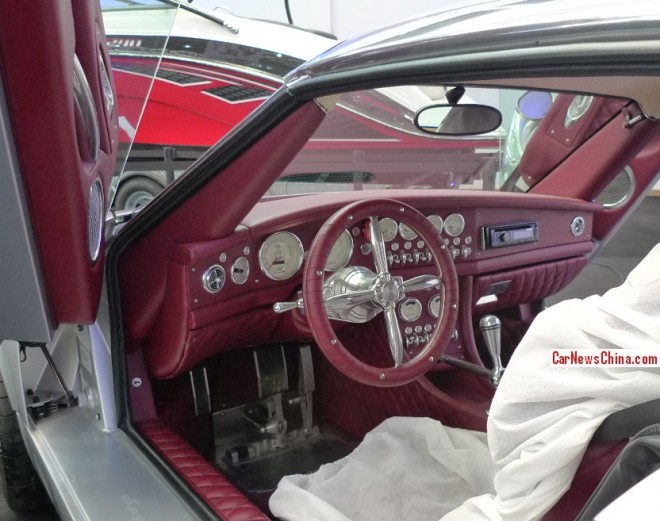 Even the pedal box is a work of art. No airbag in the steering wheel, which is designed to look like an airplane propeller.
The 'Double 12′ name was a fuzzy wuzzy reference to the '24' Hours of Le Mans race. The engine was exactly the same 4.2 liter Audi-sourced V8 with 400hp and 480nm. Not that much power but the  Double 12 weighs only 1375 kg, so it still has a top speed of 301 km/h and 0-100 is gone in 4.4 seconds. The vehicle was for sale, priced at a steep 2.25 million yuan or 365.000 USD.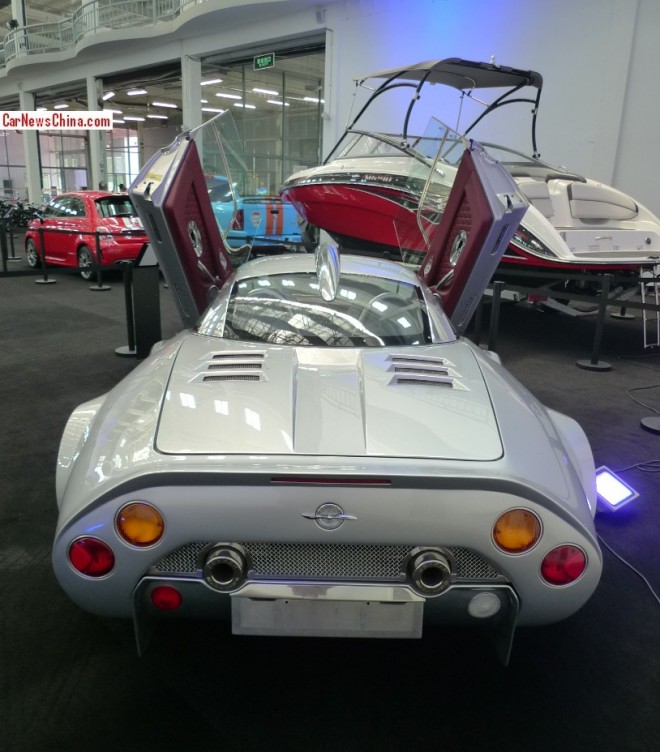 Spyker and red boat make for a fine dream garage.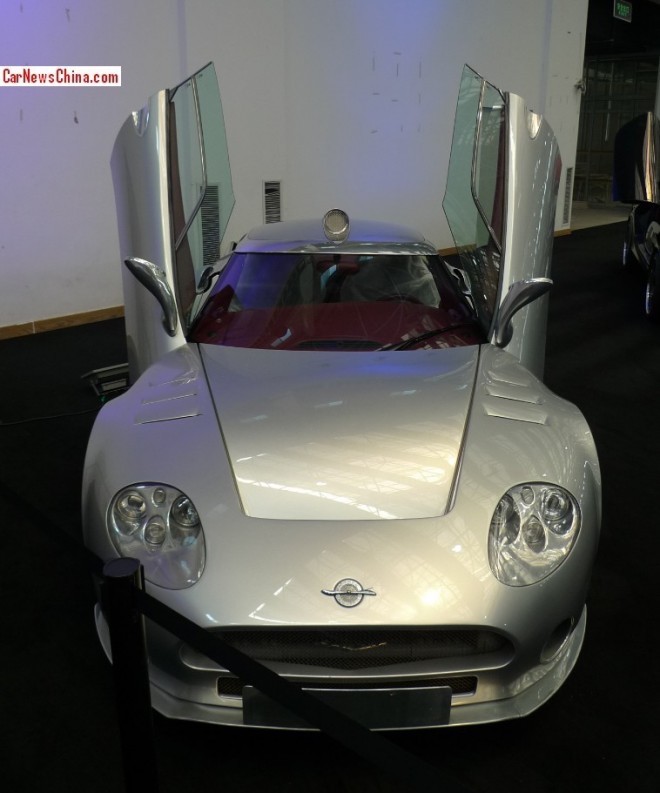 Air intake on roof sends extra air to the engine.