Spy Shots showing the upcoming Infiniti QX50 L getting ready for the China car market. The QX50 L is a China-only stretched variant of the Infiniti QX50 SUV. It will be stretched by about eight centimeters for more space in the back, and comes with a redesigned front and rear. Most notable at the front are the new and larger grille and a heavy bumper that looks ready for some serious mountaineering.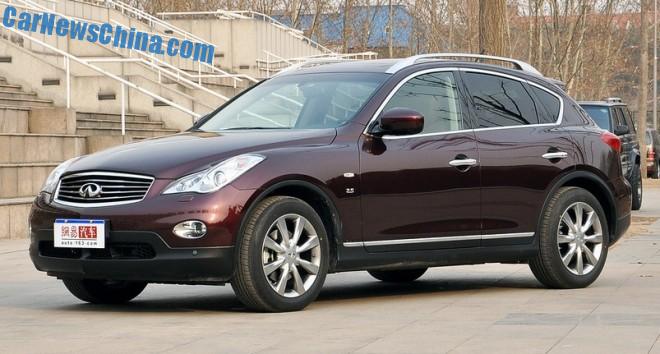 The base Infiniti QX50 for comparison. The QX50 is imported into China. Price starts at 418.000 yuan and ends at 604.800 yuan. Engines: 2.5 liter four-cylinder V6 and 3.7 liter V6.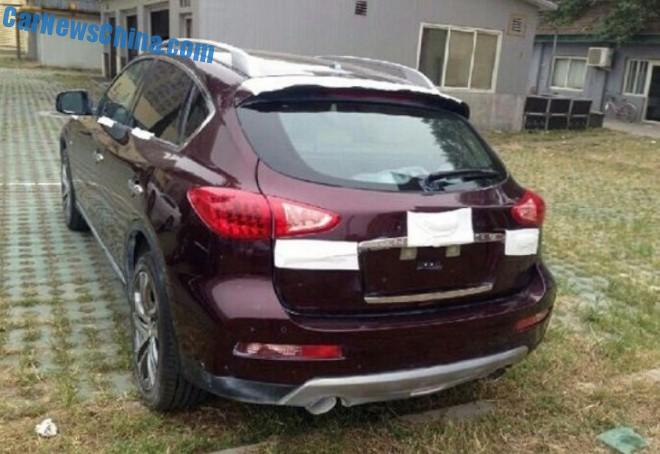 The Infiniti QX50 L will be manufactured in China by the Dongfeng-Infiniti joint venture that also makes the stretched Infiniti Q50 L sedan for the Chinese market. The QX50 L will be powered by a 2.0 turbo that is not available in the QX50 elsewhere in the world. The 2.5 might become available as well, but the 3.7 will be ditched.
The QX50 L will have no competition. It is the first stretched SUV on the market. Many automakers make SUV's in China but none of them is extra large. The only thing that comes close is the China-only stretched variant of the Skoda Yeti compact SUV/MPV.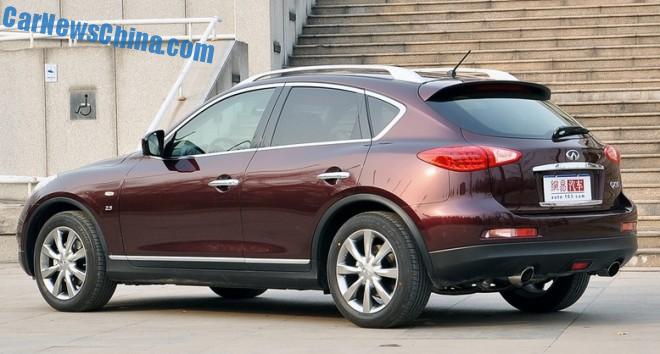 Base QX50.