This is the new Infiniti Q50L, it debuted today on the 2014 Chengdu Auto Show. The Q50L is a stretched variant of the Infiniti Q50 for the Chinese auto market. The Q50 L is stretched by 48 millimeter and heightened by 6 millimeter compared to the international version. The L will be launched on the China car market in November.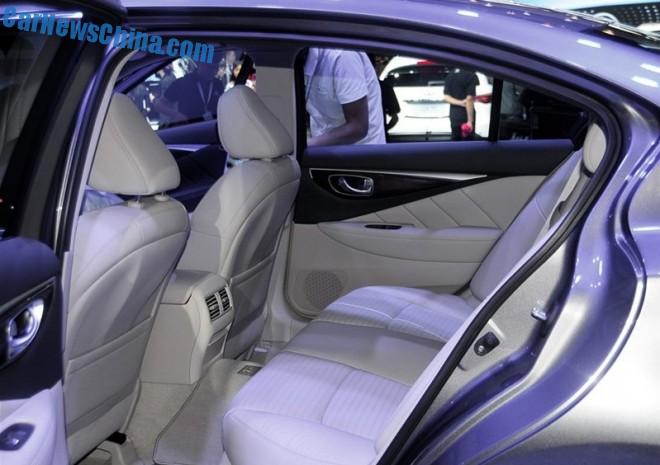 48 millimeter doesn't sound like much, and it isn't much. The competitors are all stretched by at least 60 mm, and mostly much more, like 80 or even 120. The extra space in the Q50L is just enough for wearing medium sized clown shoes.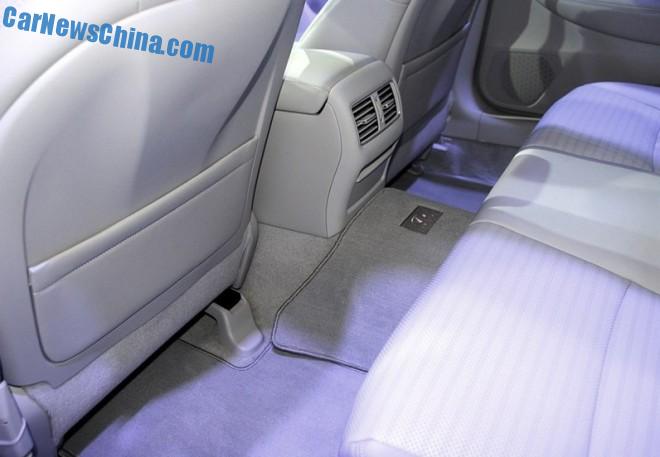 Infiniti logo on floor mat covering center tunnel. How hip is that.
The Q50L will be manufactured by the Dongfeng-Infiniti joint venture, the first Infiniti to be made in China. Power will come from a 2.0 liter turbocharged petrol engine with 211hp and 350nm, mated to a seven-speed automatic. The Infiniti Q50L will compete with cars such as the Audi A4L, the BMW 3Li, the Mercedes-Benz C-Class L, and the Volvo S60L. Price will start around 250.000 yuan.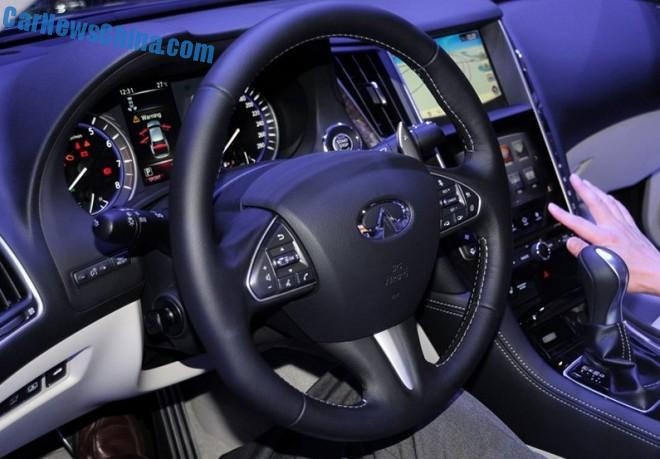 Dash is the same as in standard Q50. With lots of leather and lots of tech.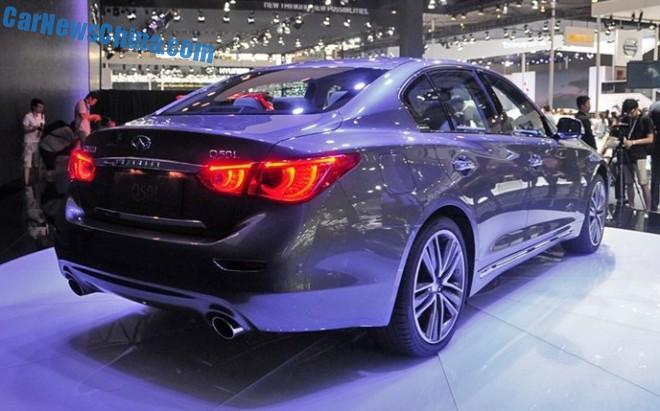 With two sport exhaust pipes. Sporty stretchy car.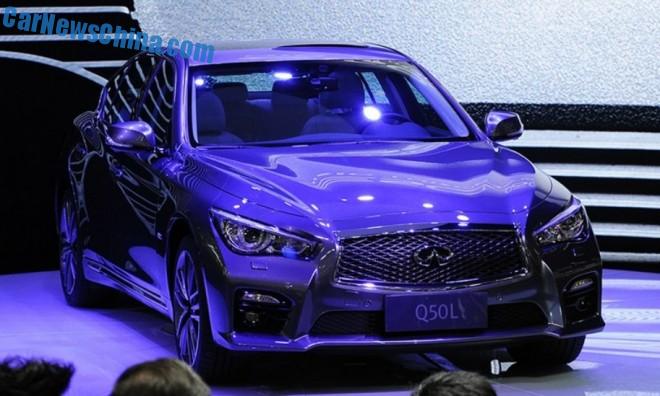 The new look of limousine.