A massive Excalibur Series V Roadster, Spotted in China near the Sanlitun embassy area in Beijing. The brilliant vehicle belongs to a nearby photo shop, locals can rent for making wedding photos. The Excalibur Series V was manufactured from 1986 until 1989. It was available as a 4-door 'Touring Sedan', a stretched 4-door 'Gran Limousine', and this open top Roadster, seen here with the removable hardtop installed.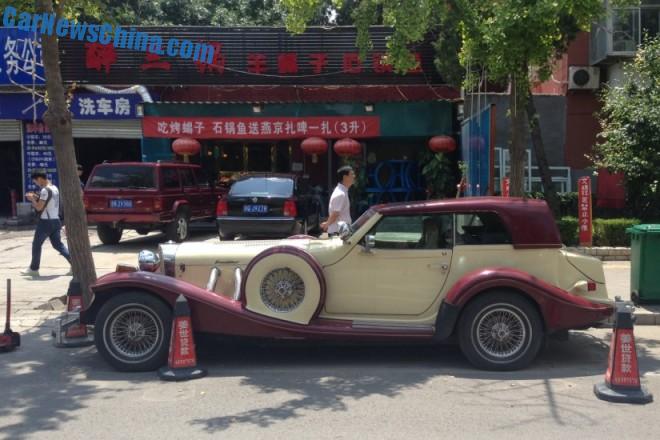 The Excalibur Series V Roadster was produced by the Excalibur Automobile Corporation based in Milwaukee, Wisconsin, USA. The company was founded in 1965 and went bankrupt in 1992. The Series V was the largest and most luxurious vehicle the company ever made. The Roadster is 5182mm long and 1930mm wide, wheelbase is 3170 and weight is a not-too-bad 1815kg.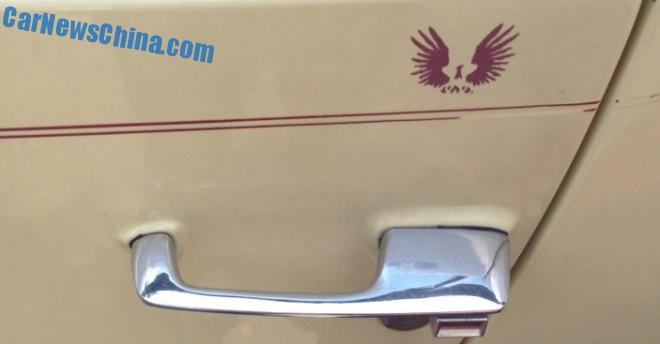 The base engine of the Series V is a GM-sourced 5.0 liter V8 engine with an output of 197 horses. Buyers who wanted more power had to go for the 5.7 liter Corvette V8 which had an output of 300hp, which was enough for a 187km/h top speed.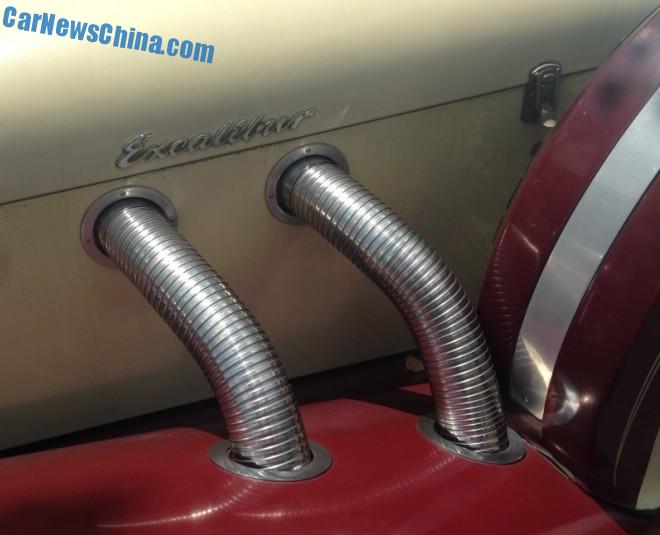 The design of all Excalibur cars was inspired by the 1928 Mercedes SSK. The Series 1 and Series II stayed relatively close to the SSK, but by the time Excalibur arrived at Series V most similarities were gone, as the Excalibur had grown in every direction. The Series V is a rather rare kind, only 389 examples were made, and only 55 were Roadster! Today the brand is slowly becoming cool again with prices ranging from 20.000 USD to a hefty 70.000 for a perfect Series V four-door.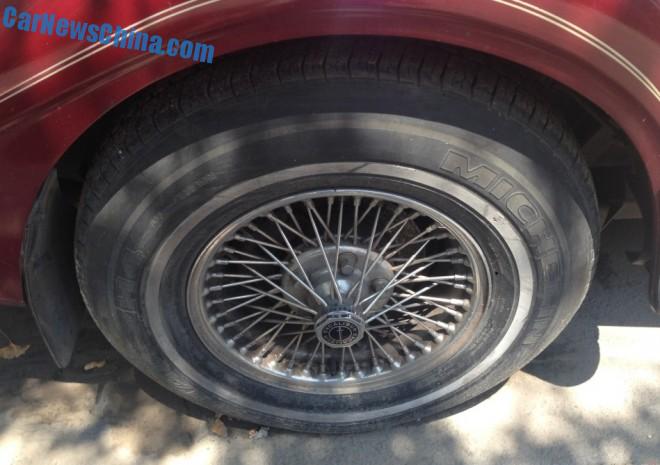 Wire wheels with the Excalibur logo, a sword for sure, on the hub.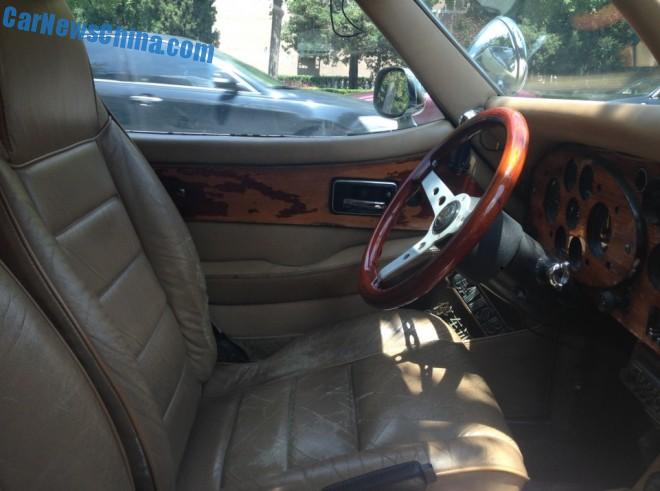 The interior appears to be completely period, with a sporty steering wheel, lots of wood on the dash, and leather all around. The wood on the door panels needs some work.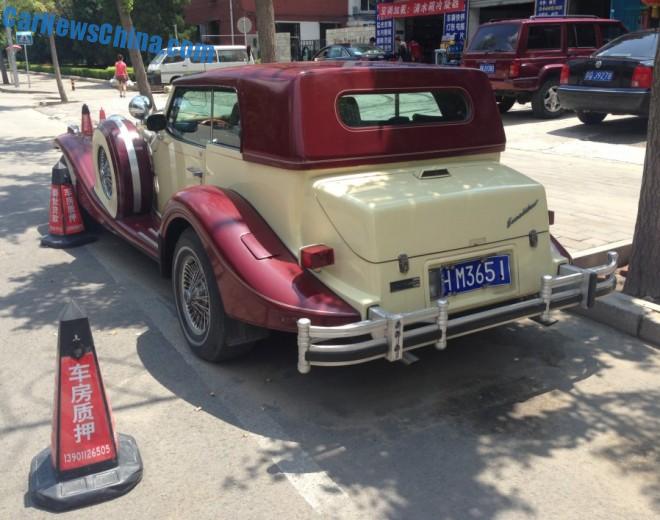 Not a single Excalibur was ever officially exported to China in period but some arrived via the gray market in the late 1990's, mostly bought by top-end hotels. These days the few that remain have ended up with photo shops and wedding companies. This particular shop in Beijing used to own yet another Excalibur but they sold it to another photo shop five years ago. I still got pictures somewhere, for a next post when I find them!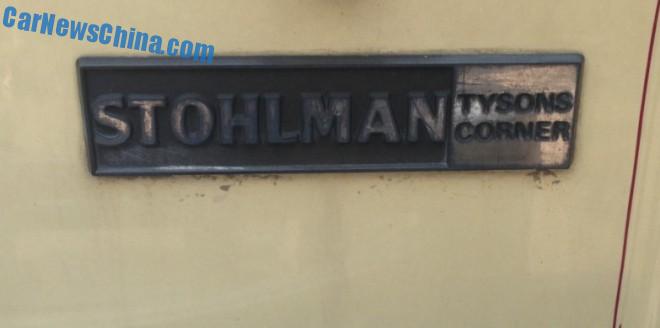 This was the original U.S. dealer, Stohlman Tysons Corner in Virginia. The shop still exists, selling Subaru and Volkswagen cars. Neat stuff and such, but no Excalibur for sure.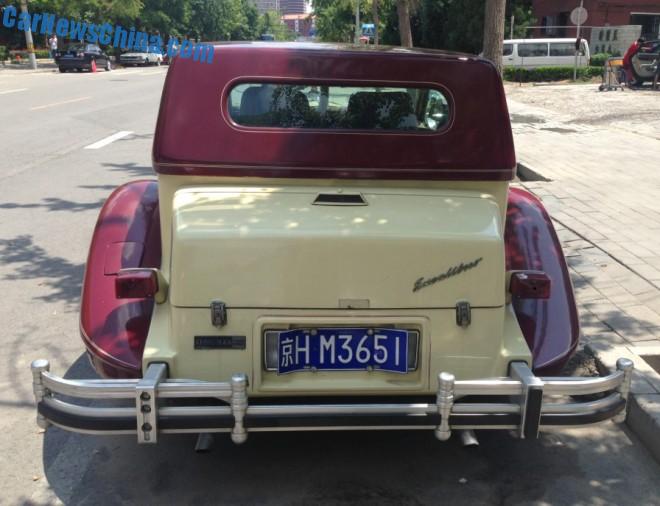 Chinese license plate dates from the 1990's, still to big for Excalibur, partly covering the reverse lights.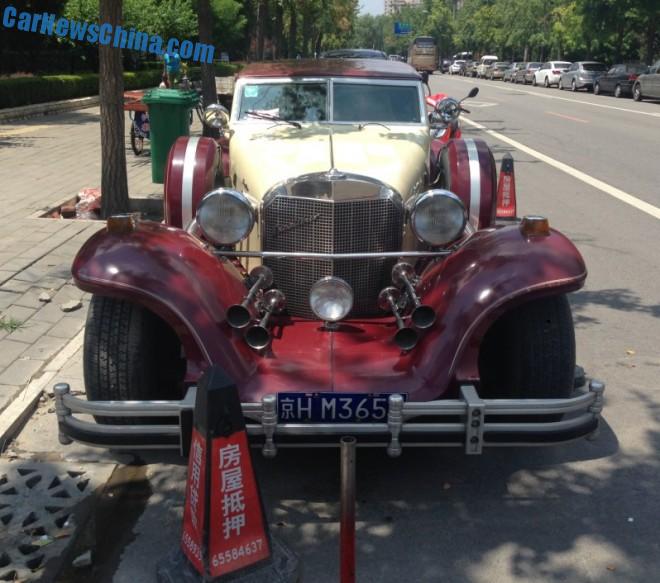 Four-horn ensemble. Central fog light a properly mad idea.