A beautiful black Mercedes-Benz E280 sedan, Spotted in China just outside of the eastern section of the Fourth Ring Road in Beijing. The Benz was in perfect condition. Paint was fresh, chrome was shining, all parts in place, and not a single spot of rust in sight. The great E is dressed up to the max with black windows, modern five spoke alloys, and small LED-thingies in the bumper.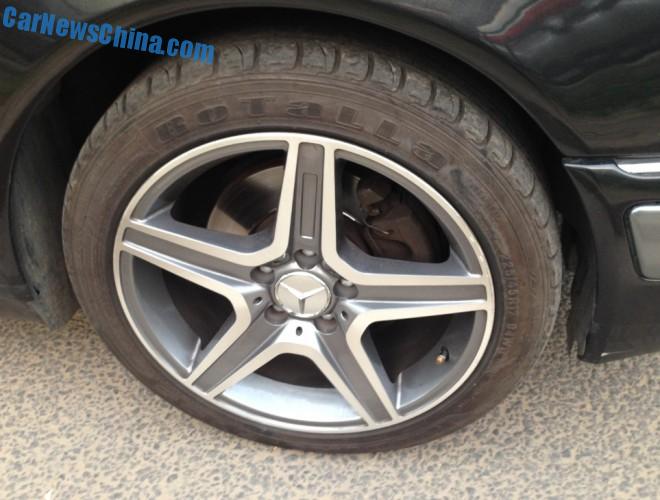 Alloys look really good on old E. Five spokes in alu with black detailing.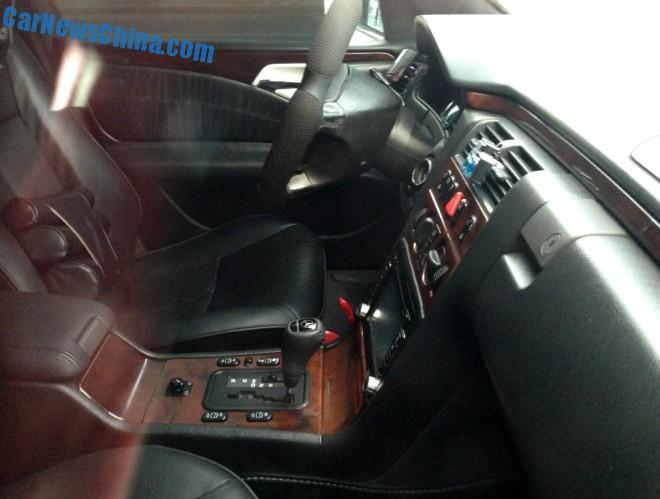 The interior was tip top as well. Wood in good shape. Leather slightly worn but fixable. Plastics as hard as they were in period! Screen sitting low in center console indicates this is a very late car. The Mercedes-Benz W210 E-Class was manufactured from 1995 until 2003, the screen, housing a infotainment system, debuted on the 2000 model year.
The E280 was powered by a 2.8 liter V6 engine with 201hp and 270nm, mated to a five-speed manual or a four-speed automatic.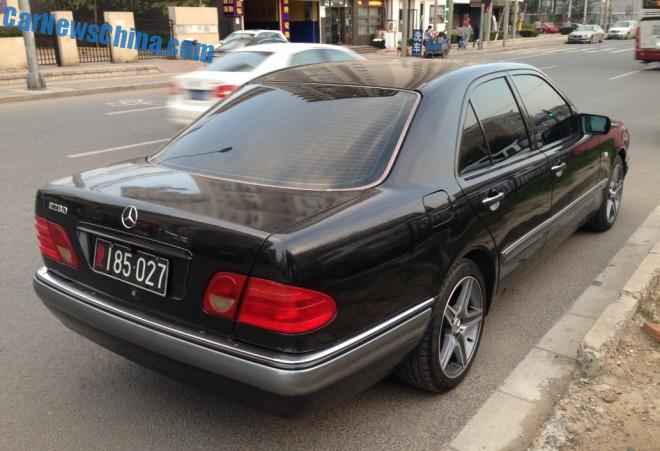 Note again the super shiny chrome! The owner must spend a lotta time polishing, and rightly so, 'cause this is a car you want to keep clean. The W210 was never officially exported to China. This particular beauty is wearing diplomatic license plate so it likely arrived via diplomatic channels. We have a small W210 China Collection™: E320 wagon, white E320 in Beijing and a stretched limo in Weihai. The white E320 stood in the same street as this E280, just a few hundred meters back, on the other side of the road. They must be friends.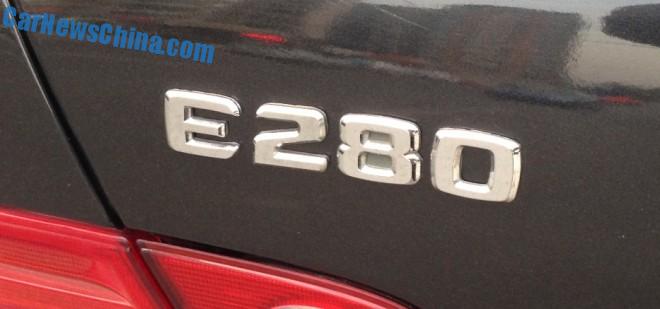 May she fire up that monster strong V6 a many times a more!