A very maroon Mercedes-Benz W210 E320 wagon, Spotted in China in the great city of Shanghai by Reader Antoine Chalendard, thank you for the pictures! The good Benz appears to be in a very good shape. It is a bit dusty and dirty but a good clean-up will fix that. Paint is clean, chrome is shiny, and all parts appear to be on the car.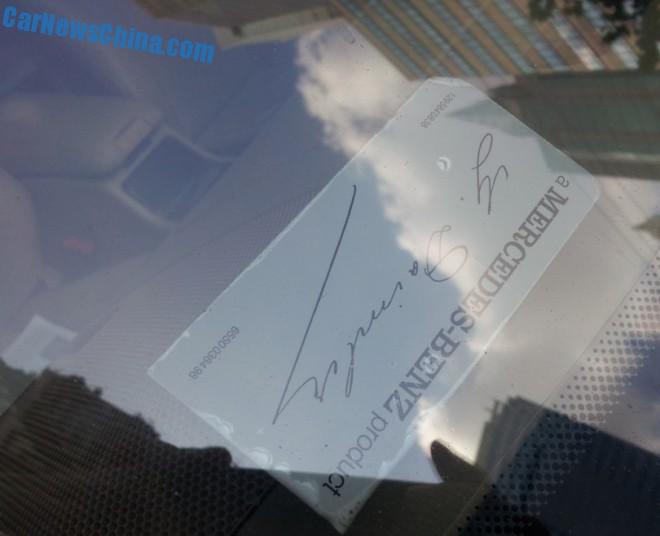 The official G. Daimler signature. This fuzzy badge was added to all 1990's Mercedes-Benz cars as some kinda prove of quality. The badges were individually numbered.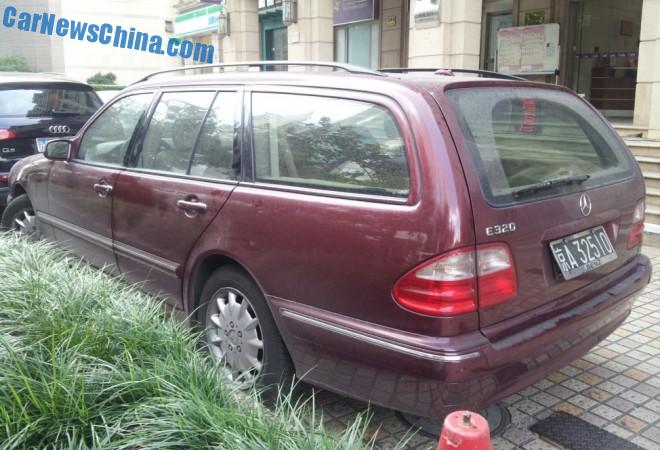 The W210 wagon was a real wagon, with a huge cargo bay to carry stuff around. These days, all wagons are useless sporty things. The W210 was manufactured from 1995 until 2003 with a facelift in 2000, this Shanghai car is a pre-facelifted example.  The pre-facelift E320 was powered by a 3.2 liter six-in-line with 220hp and 315nm, good for a 220km/h top speed and a 0-100 in 7.8 seconds. Speedy wagon E!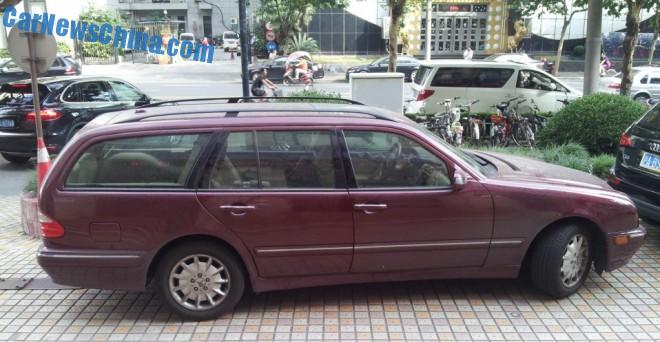 The W210 was never officially exported to China so seeing one is a very rare pleasure. We only met two other Two-Tens on Chinese roads so far: a white E320 in Beijing and a stretched limo in Weihai.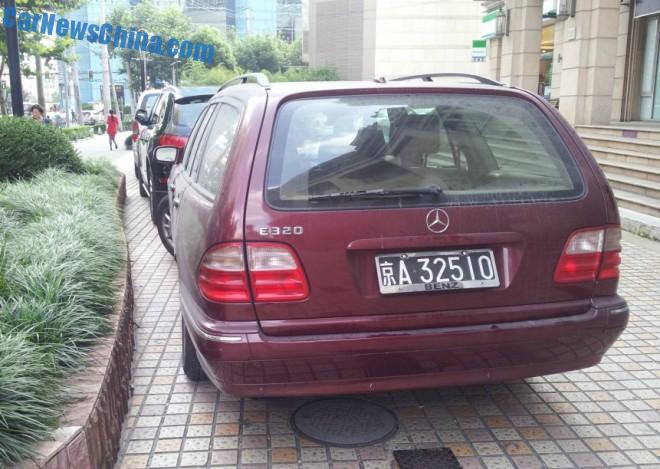 Will load all.