A beautiful w210 Mercedes-Benz E320, Spotted in China just outside the Fourth Ring Road in east Beijing. The good old Mercedes loox fantastic in its wondrous white paint, black tinted windows, and sporty five-spoke period-optional AMG alloys. The W210 was manufactured from 1995 until 2002 with a facelift in 2000, this is a pre-facelifted car. The W210 was never officially exported to China so how this fine Benz ended up in the capital is a mystery yet unsolved.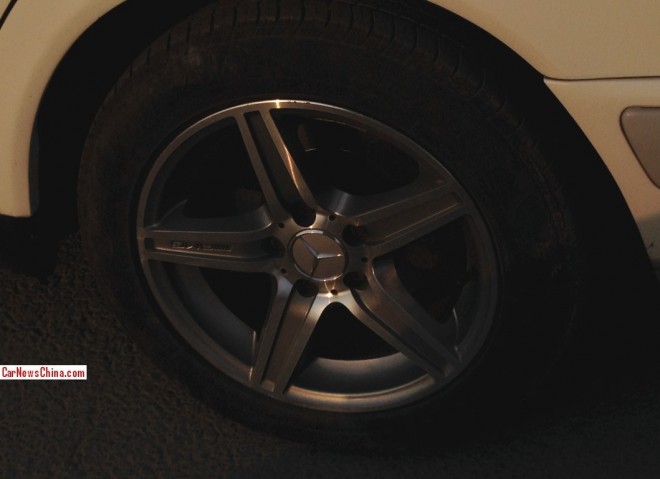 Fantastic alloys, designed with a typical late 1990's eye for detail. AMG logo stamped into spoke. Tires looked a bit worn, but the vehicle was otherwise in a great condition and clearly still used as a daily driver. Keeping these German sleds on the road in China is not easy as parts and expertise are hard to get. The owner thus must be fan of the brand.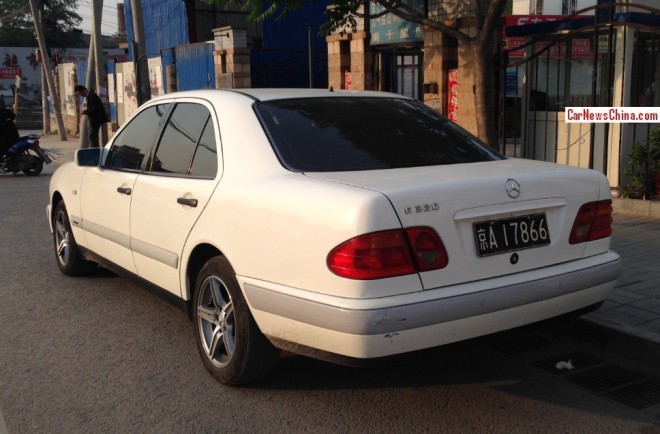 Black doorhandles a later addition, contrasting with the white body and going with the black windows. The pre-facelift E320 was powered by a 3.2 liter six-in-line with 220hp and 315nm, good for a 220km/h top speed and a 0-100 in 7.8 seconds. Speedy white E!
This great example in Beijing in just the second W210 we meet in China, a rare beast of a Benz indeed, the first one was a mad stretched limo we saw down at the beach in Weihai.