An exclusive sneak preview of the new Guangzhou Auto Trumpchi GS4. It will officially debut on the Detroit Auto Show later today, but we cannot wait that long! The Trumpchi GS4, formerly known as the Trumpchi GS3, is a new compact SUV for the booming Chinese auto market. The gS4 will have its debut in China on the 2015 Shanghai Auto Show in April.
A very attractive design confirming Guangzhou Auto is on the right way; it all looks fresh and original with an especially strong C-pillar.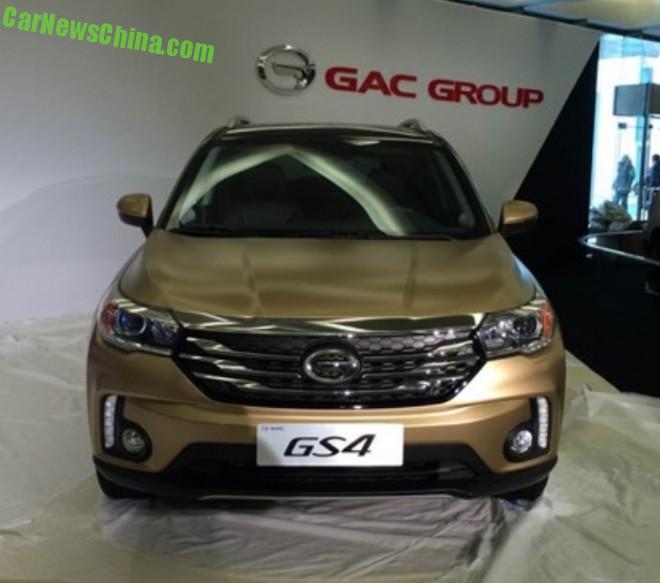 Large grille with three chromed bars, topped by a heavily chromed bar that doubles as the front end of the bonnet.
The Trumpchi GS4 SUV is based on the same platform as the Guangzhou Auto Trumpchi GA3 sedan. There will be two engines available: a 1.3 turbo and a 1.5 turbo petrol four, both mated to a 7-speed DCT. Earlier on we heard about a 122hp 1.6 as the base engine, but that power plant seems off the table, at least for now. The GS4 will be positioned below the Trumpchi GS5 SUV. Price will start around 80.000 yuan and end around 120.000 yuan ($13.000 – 19.360).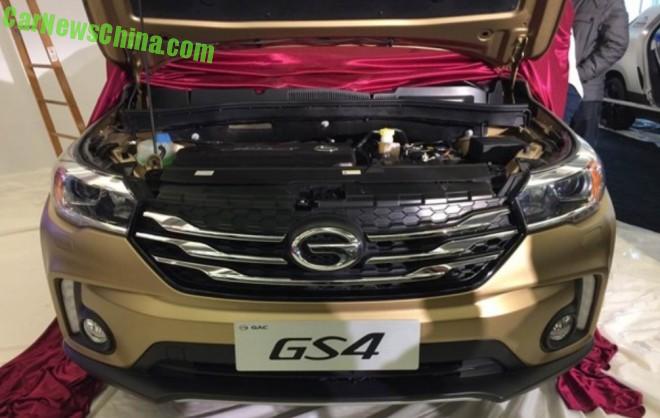 The 1.5 turbo.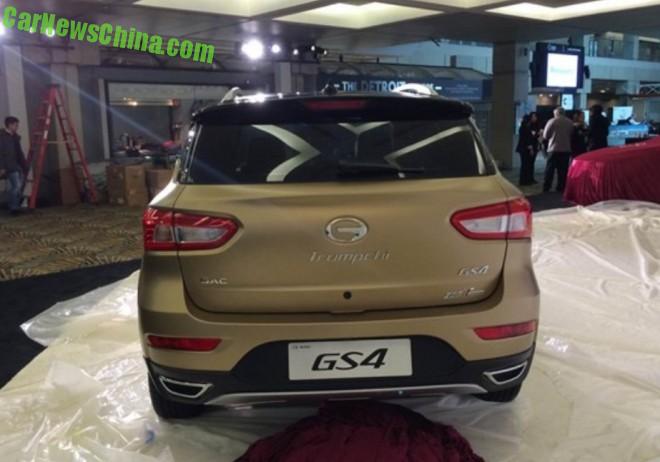 Guangzhou Auto seems to have a booth in the basement of the exhibition hall. But in anyway, it seems America is curious about this funky Chinese brand.
Jalopnik for example notes that the Guangzhou Auto WitStar Concept is equipped with an aquarium. Interestingly, the fish appear to be fake. When the WitStar debuted on the 2013 Guangzhou Auto Show the fish were very real, but they were all gone (dead?) on the 2014 Beijing Auto Show. We guess Guangzhou Auto didn't dare to put real fish in the pod in America, with all those militant animal-right activists hanging around there.