We keep saying it with new Chinese cars: This is not a concept car. This is the very real Aion Hyper GT, a super slippery electric sedan with a fantastic design and loads of technology on board.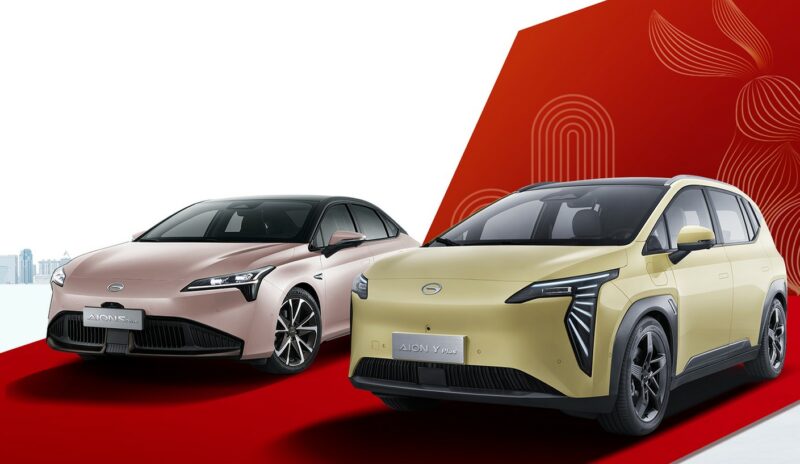 Aion (埃安) was first established in 2018 as a sub-brand under GAC New Energy. In 2020 Aion became a stand-alone brand directly under GAC (Guangzhou Automobile Corporation). Aion makes a series of affordable yet trendy electric cars aimed at young consumers. They currently sell five models: the Aion Y hatchback, the Aion S compact sedan, the Aion S Plus compact sedan, the Aion LX Plus mid-size crossover SUV, and the Aion V Plus compact crossover SUV.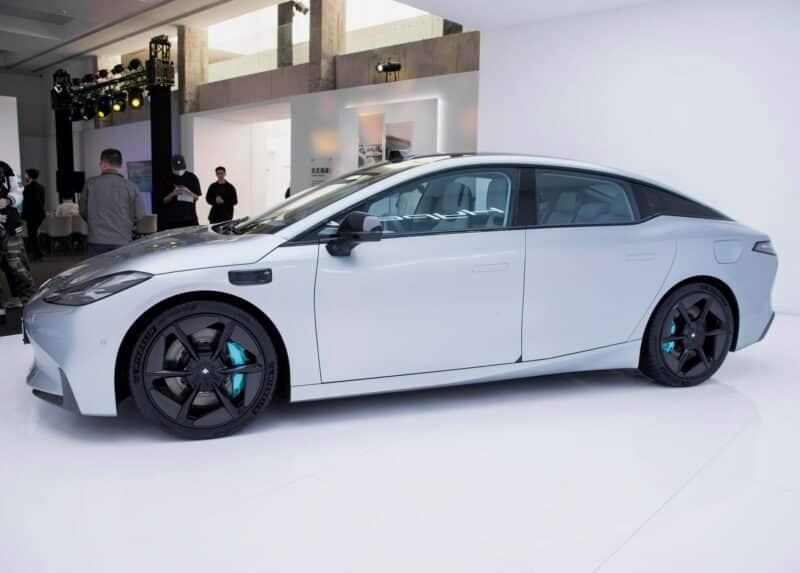 But Aion wants to go premium because that's where the margins are fatter. To get there, Aion will launch Hyper SSR supercar and this Hyper GT sports sedan. The Hyper GT debuted as a near-production concept at the 2022 Guangzhou Auto Show. It is a hyper aerodynamic car with a drag coefficient of just 0.19 Cd. The sedan has an active aero package with panels in the grille that open automatically at high speed and a rear spoiler that pops up at 80 kilometers per hour.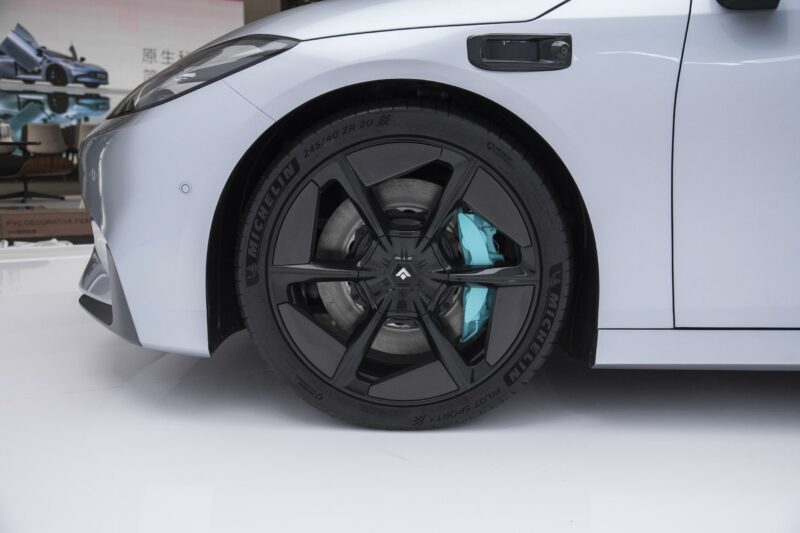 The tires are 20-inch Michelin Pilot Sport. The black alloys combine a sporty five-spoke design with aero blades.
The Hyper GT has three lidars that support the driving assistance systems, one atop the windscreen and one on each front fender. In addition, it has several high-definition cameras, millimeter wave radar, and ultrasonic radar. This will bring the autonomous driving level to about L 2.5. This '2.5' number is used by many Chinese automakers to indicate a sort of intermediate level between L2 and L3.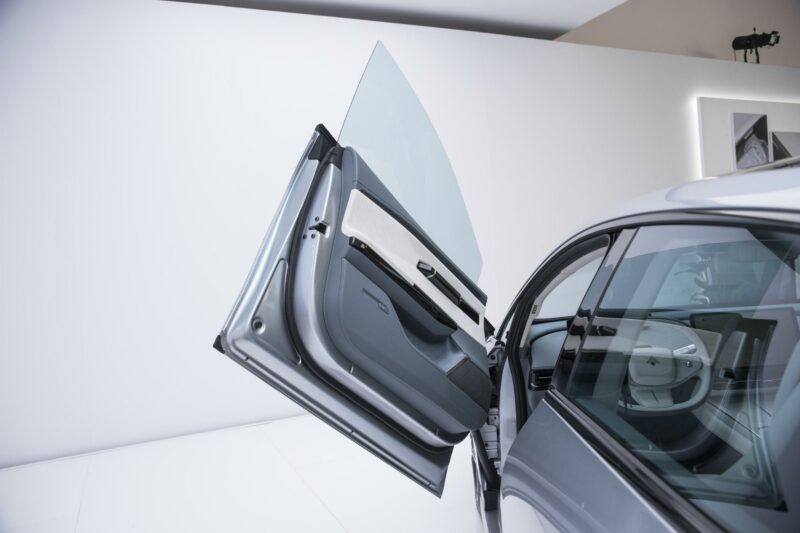 The party pieces of the Aion Hyper GT are the doors. At the front, it has supercar-style scissor doors. At the rear, it has…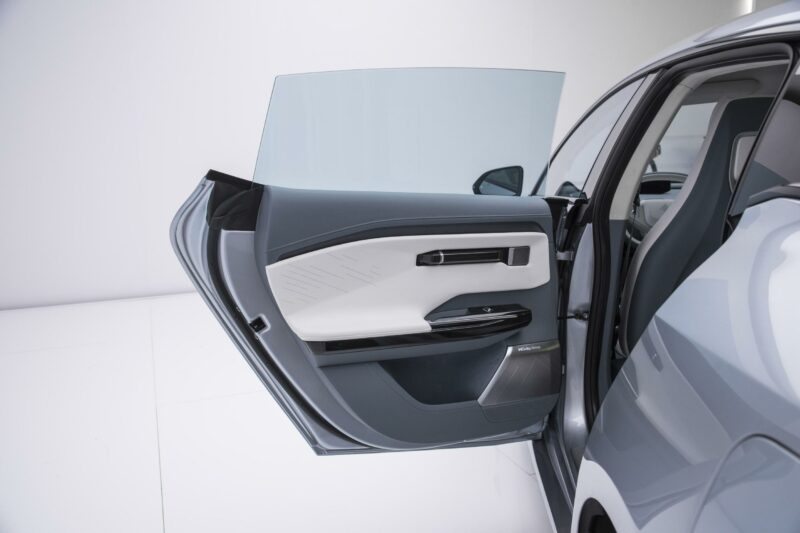 … frameless conventional doors. This setup is similar to the Neta S Yaoshi.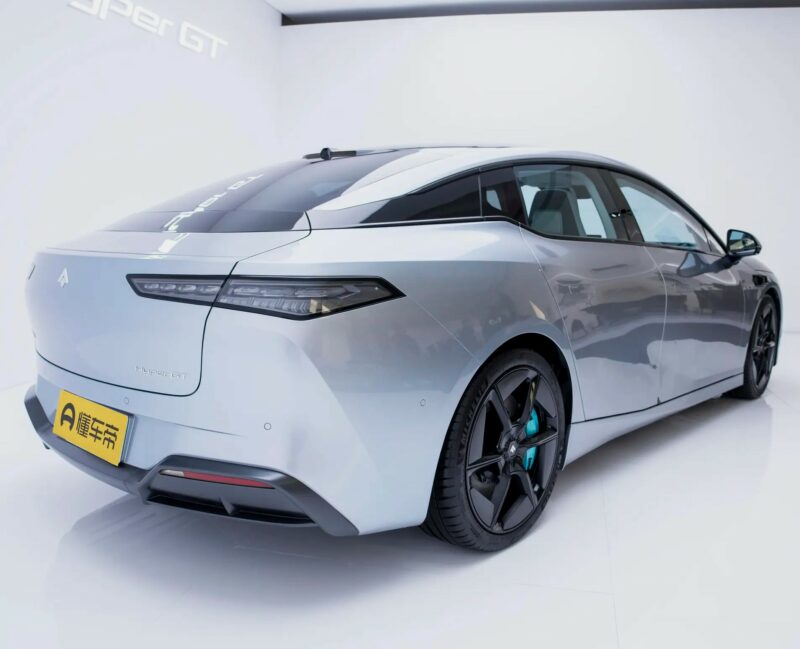 The Hyper GT stands on Aion's AEP3.0 pure electric platform. Initially, the Hyper GT comes only with a single electric motor at the rear. Output is 340 horsepower and 434 Nm, good for a 0-100 in 4.9 seconds. Later on, Aion will also add a twin-motor variant with about 600 hp combined.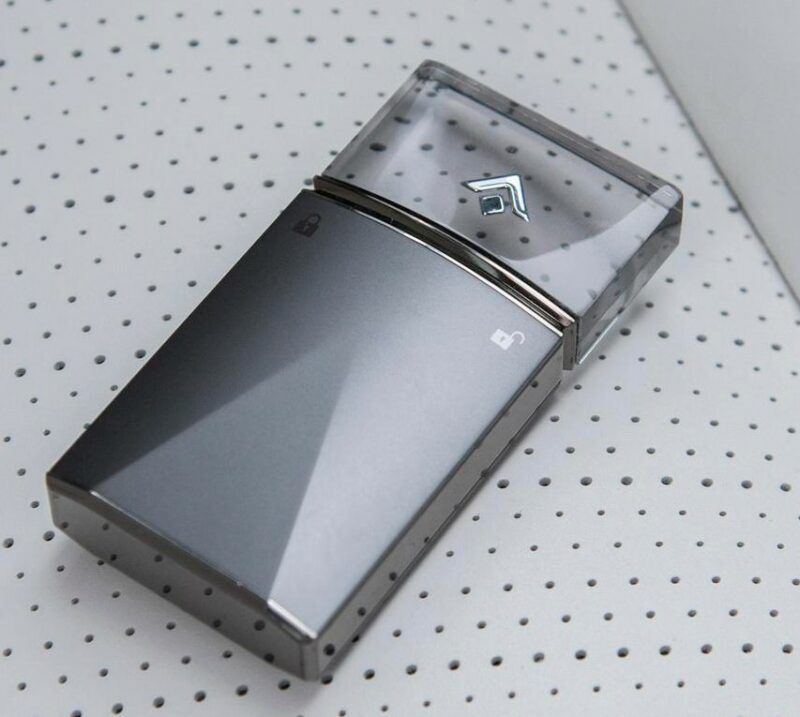 Even the key looks cool.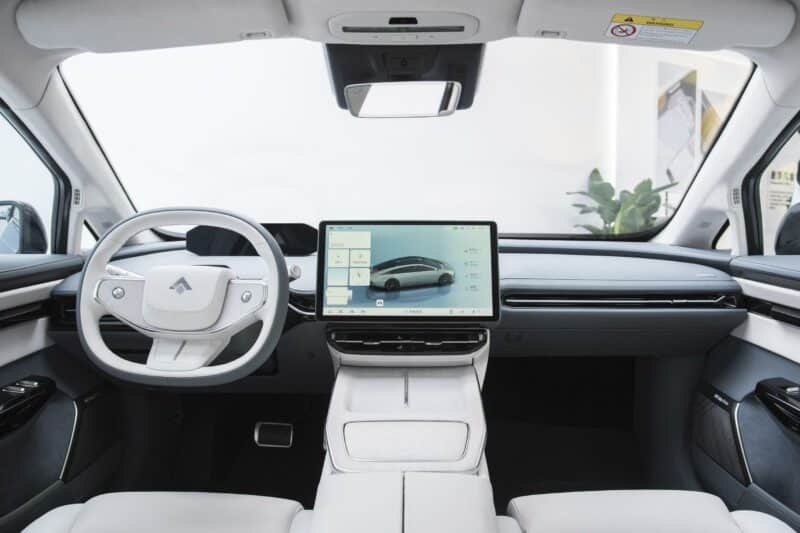 The interior is as pretty as the exterior, with a white three-spoke multifunctional steering wheel with Tesla-style scroll buttons on each side. There is an ultra-thin letterbox instrument panel that stands rather far away from the driver. Almost at the window's edge. The Hyper GT will get GAC's latest ADiGO Pilot high-level automatic driving assistance system.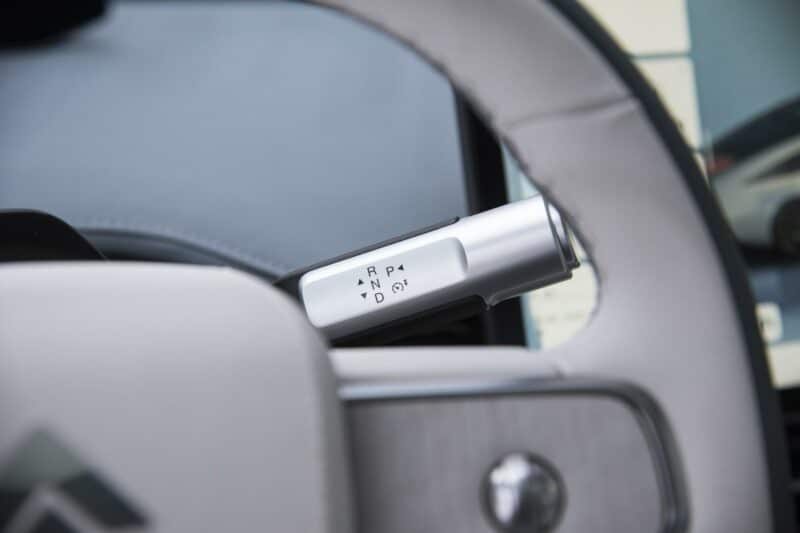 The drive selector is mounted on the steering wheel column. We see that a lot in China recently, on both ICE and NEV cars.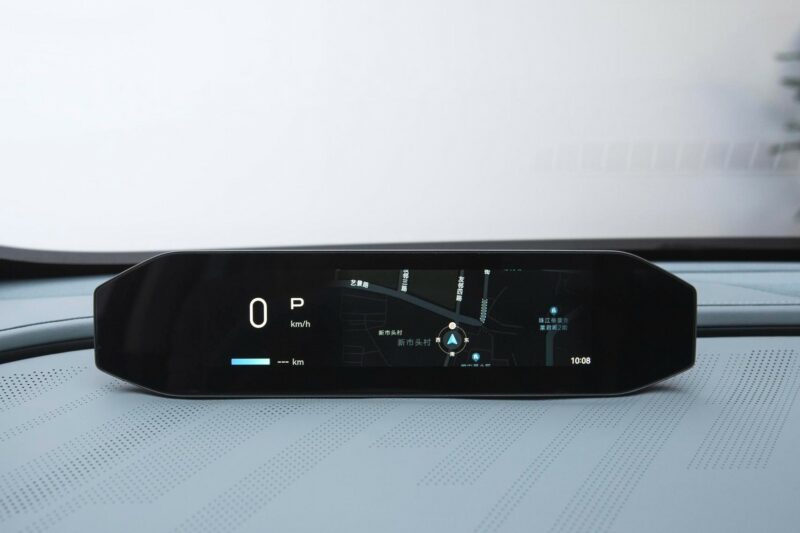 The instrument panel with super clear graphics.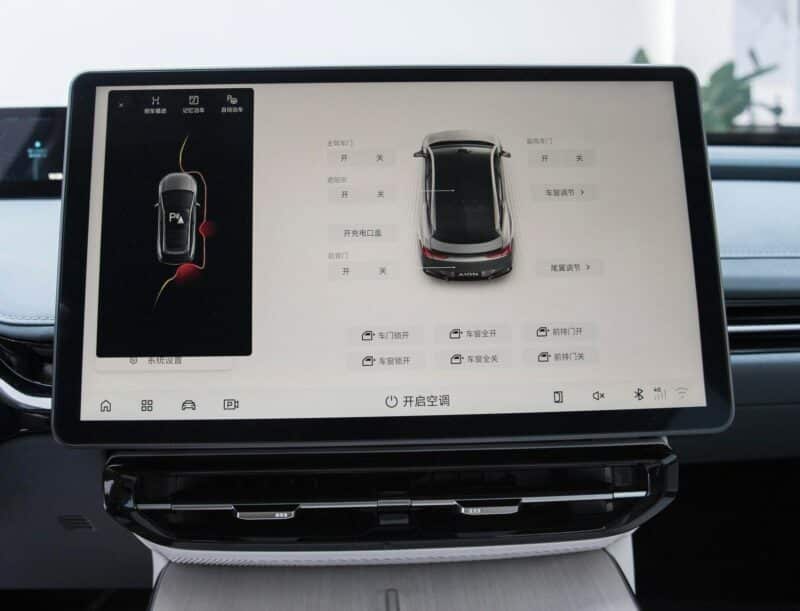 The main screen controls almost every interior functionality.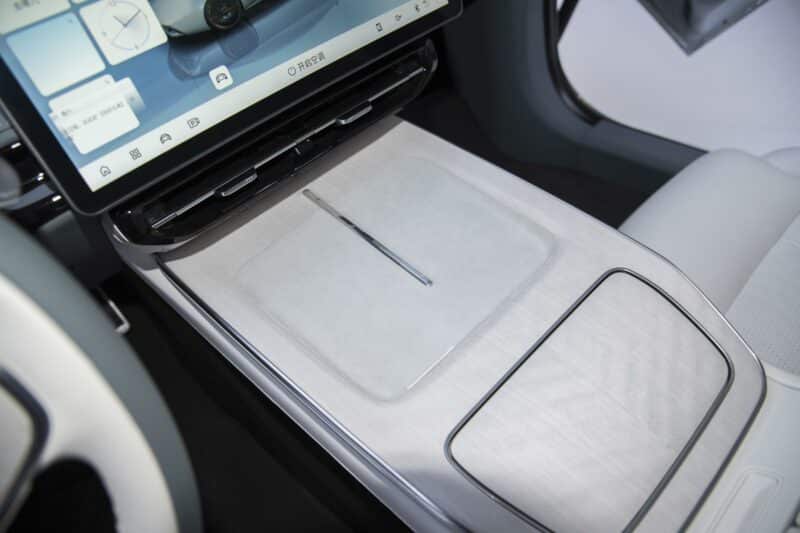 Chinese people like their smartphones large, so the wireless pad is extra large too. It can charge two smartphones simultaneously.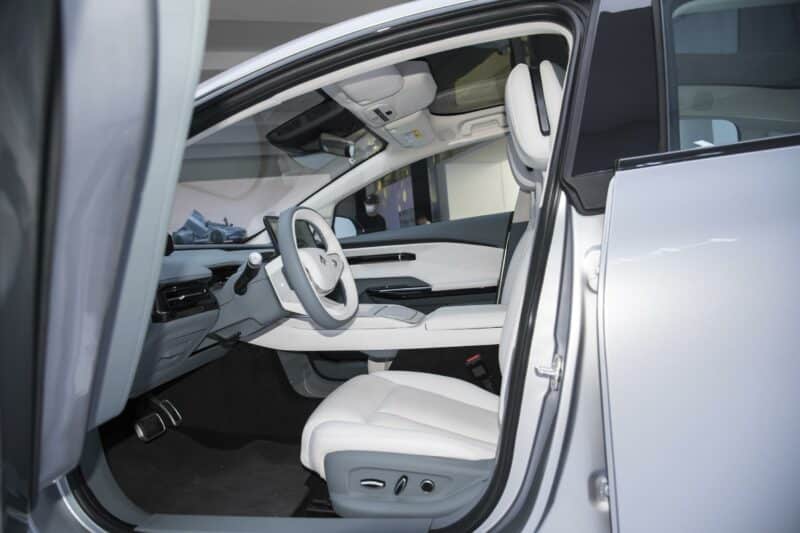 The Aion Hyper GT has sports-style seats, and speakers of the audio system are integrated inside the headrests. There is a large storage space under the center tunnel.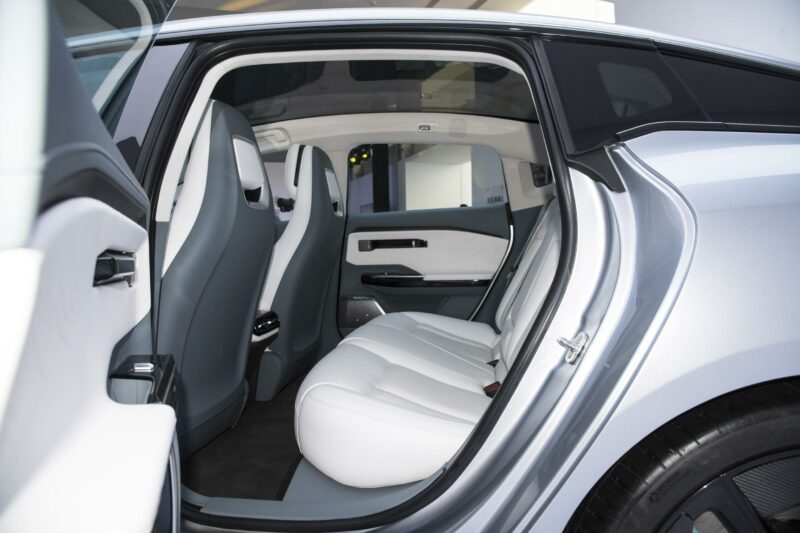 The large-size panoramic sunroof extends over the entire roof, making for a light and airy interior, helped by the white-green color scheme of this particular car. Chinese car buyers like light-colored interiors, unlike West European car buyers, who mostly prefer gray and dark gray shades.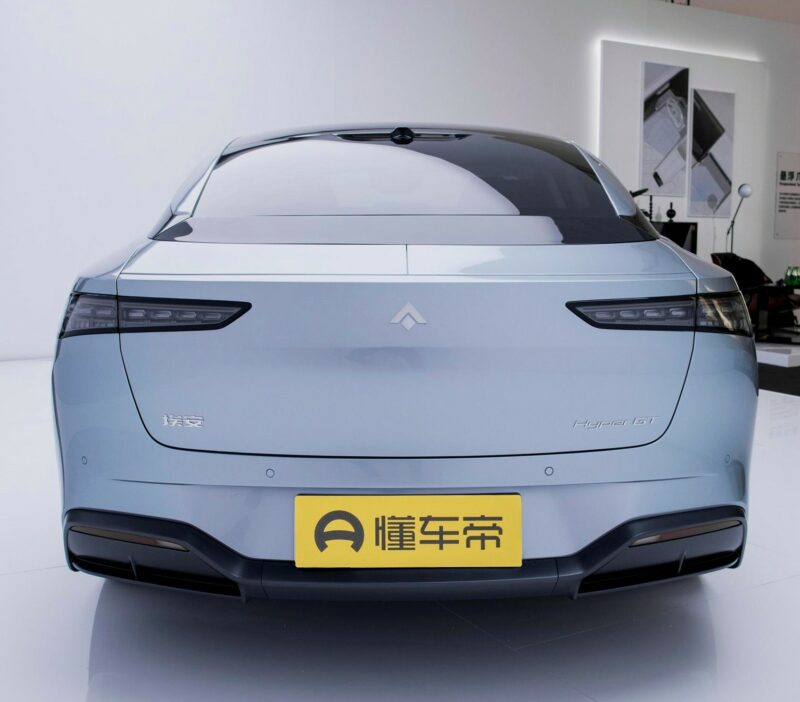 The back of the Aion Hyper GT is ultra clean, with large surface areas without a single line or crease. There is a high-definition camera above the window. The 'smoked' rear lights are a new design trend among Chinese automakers. Almost every new car we see has them.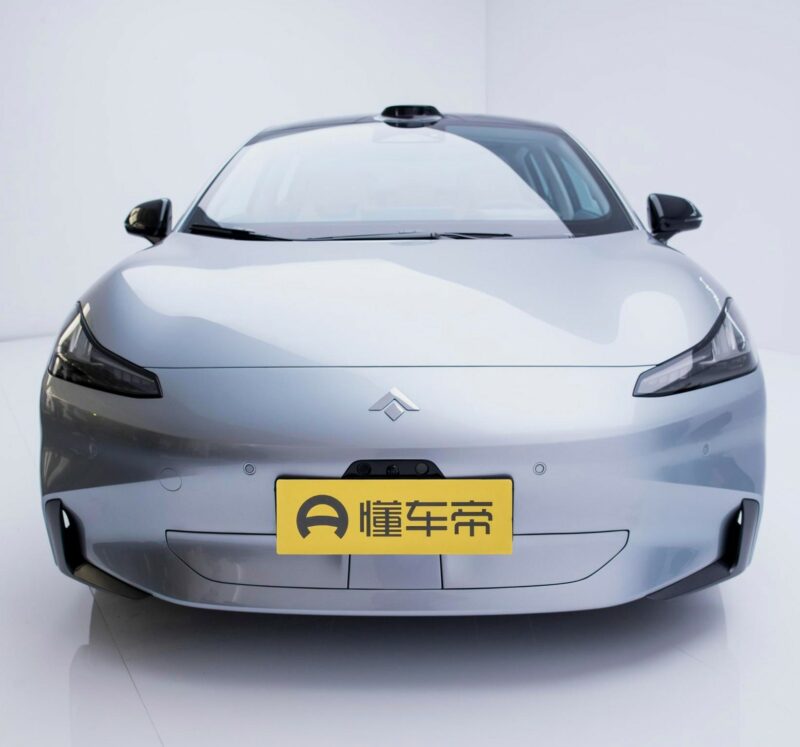 The Aion Hyper GT is expected to be priced at around 300,000 RMB (43,000 USD), but it is still unclear when it will be launched exactly. Public debut will be at next month's Shanghai Auto Show.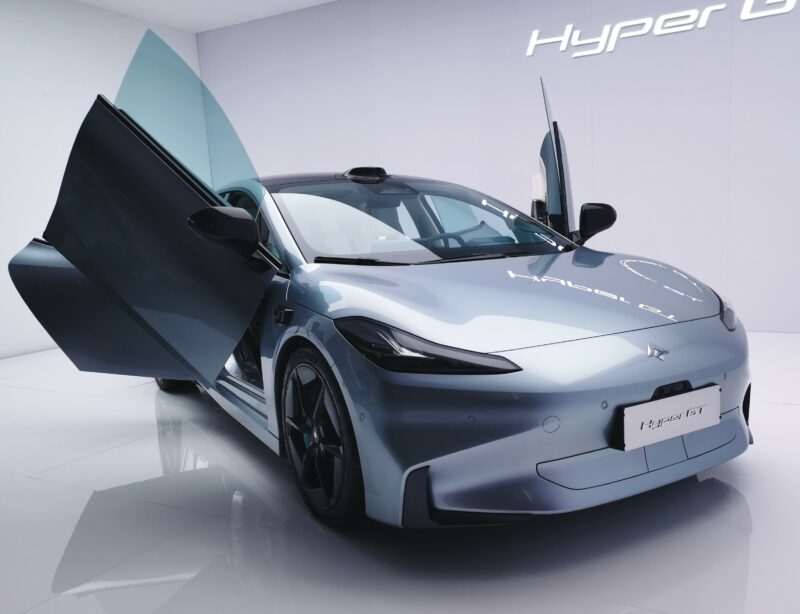 Doors up!
Images via: Dongchedi.