The all new seven-seat BYD S7 SUV has been launched on the Chinese car market. Price starts at 119.000 yuan and ends at 139.900 yuan, and that is much cheaper than expected. The BYD S7 is a more luxurious and powerful version of the BYD S6. The BYD S7 in turn forms the base for the upcoming super sonic BYD Tang Hybrid. The final production version of the S7 debuted in April on the 2014 Beijing Auto Show.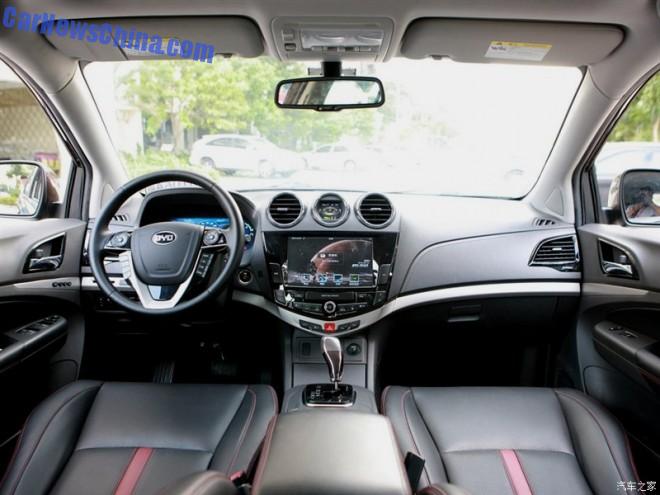 The BYD S7 is loaded with tech that you would normally expect in cars like the Mercedes S-class, shaming the competition into hiding. Chinese car buyers love this kind of stuff and it will certainly help BYD selling the S7.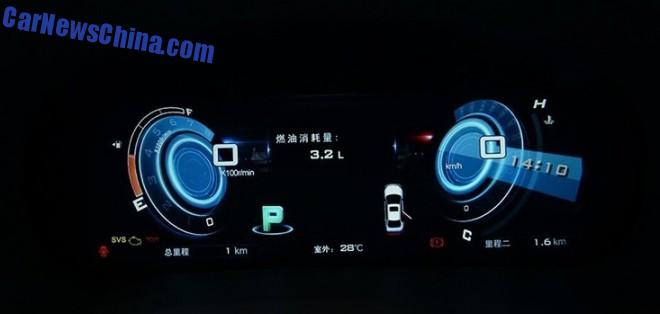 The dials are fully digital.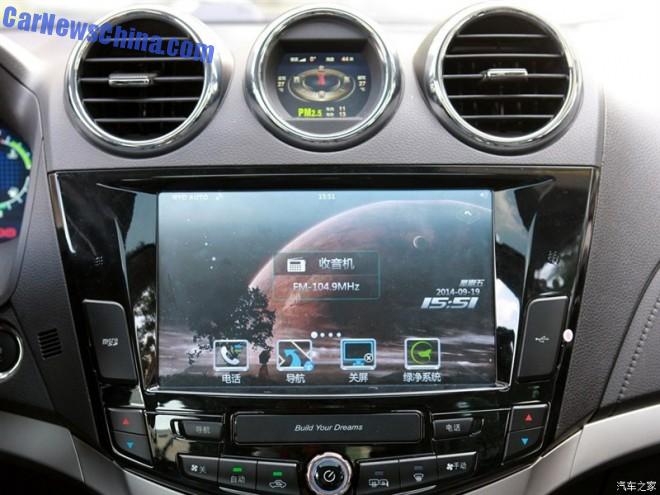 The small display between the air vents shows the data of the built-in air purifier, focused on filtering choking PM2.5 particles from the air. The BYD S7 is the first car in the word with an air purifier. BYD will roll out the system over all its other models this and next year.
The 10.2 inch touch-screen infotainment system includes satellite navigation, television, a 24/7 internet connection, a full-blasted music system, service updates, 500 GB data storage, and whatnot more. Build Your Dreams badge under screen a nice touch.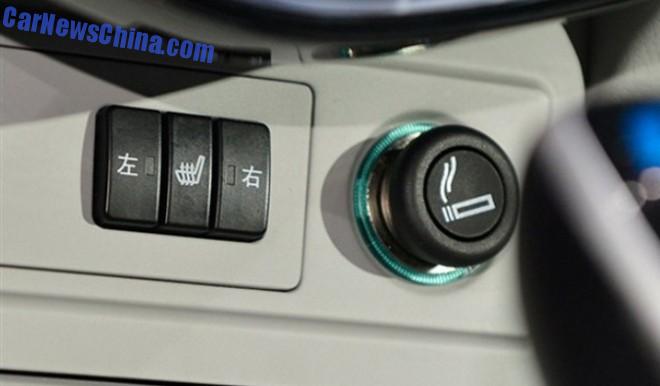 Get the 2.5 out and the tear in. The BYD S7 is equipped with a clearly marked cigarette lighter. Not a bad idea in a country where more than 50% of the adult men chain-smokes, but BYD better develop a device to filter secondhand smoke, for the child and such.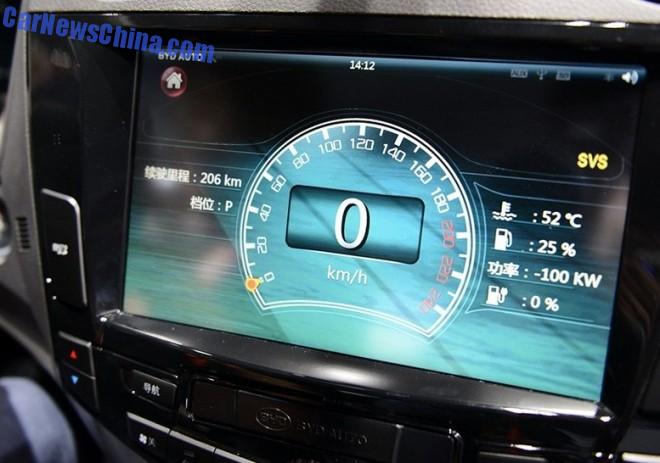 The central display can also show the speedo, so all seven passengers can see how fast they go.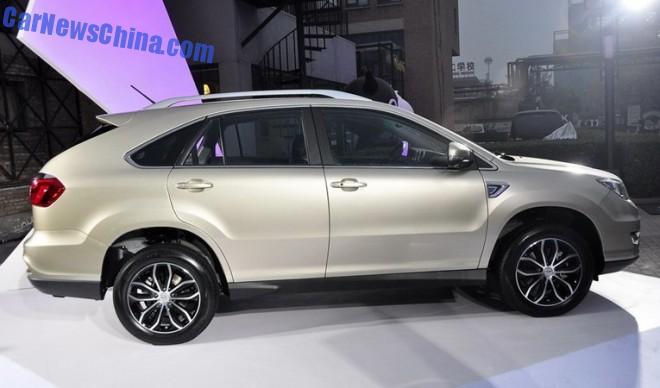 Power comes from a brand new 2.0 'TID'  turbocharged four-cylinder petrol engine with an output of 207hp and 350nm, sending power to all four wheels via a 6-speed DCT. The 2.0 turbo is the most powerful gasoline engine BYD has even built. TID stands for Turbocharged, direct Injection, Dual clutch.
Size: 4835/1855/1720mm, wheelbase is 2730.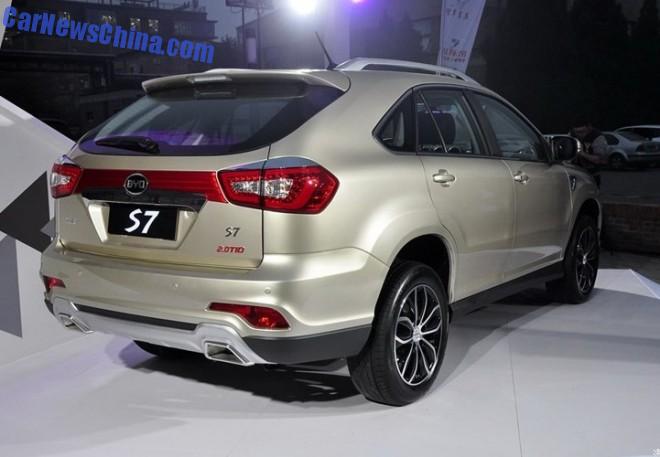 It is cheap, it is big, it is tech, and it has a fatass engine. What could possibly go wrong for the BYD S7? Not much really, we think, this looks like a sure winner.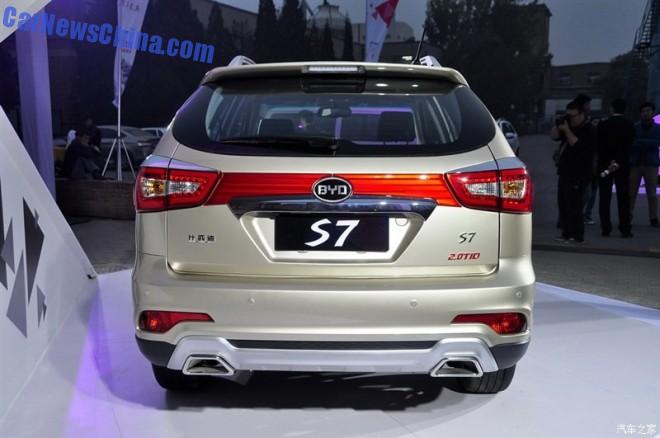 Bumper section a bit challenging.
Click or Die: