A wondrous white Volkswagen Santana Variant, Spotted in China in the Lido area in Beijing. The workhorse wagon is hipnefied by a virgin white paint job, a badass body kit darkened windows, lowered suspension for low riding, and beautiful racy BBS alloys.
Silver spoked and silver rimmed, with tiny nails in gold.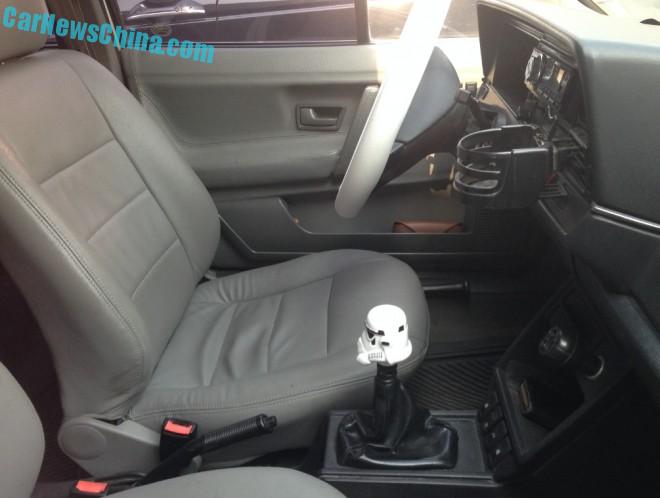 Interior looks pretty much standard bar for the white steering wheel cover, a cup holder fitted in one of the air vents, and MP3 player instead of a cigarette lighter, and best of all a Storm Trooper gear knob!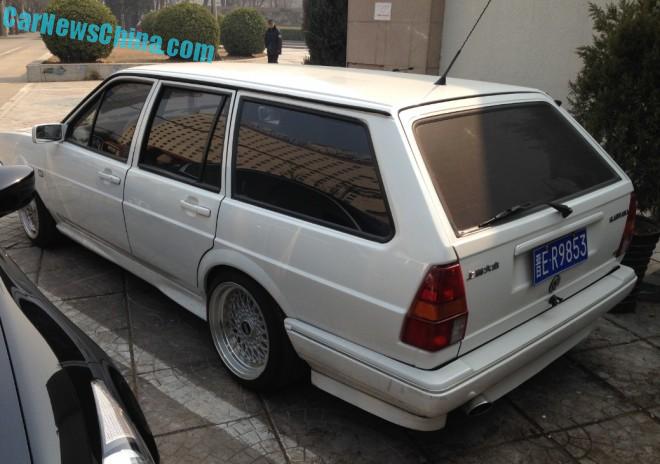 Windows completely dark with black window frames. Strip above windows in black as well. Old fashioned antenna looking great here.
The first generation Santana has a long history in China. Production of the sedan started in 1983 at the Shanghai-Volkswagen joint venture and the Variant was added in 1987. Both remained in production until January 2013 (!!!). The current Volkswagen Santana was launched in December 2012 and is so far only available as a sedan. The old Variant is slowly gaining some sort of a cult status, we are seeing a lot of hiply modified examples lately, such as a yellow brown low rider and one pure art.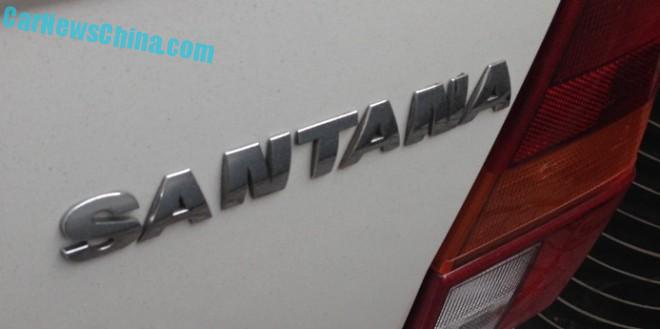 Over the years the Santana was available with a long line of engines. This particular car is powered by a 1.8 liter four-cylinder petrol which delivered 97hp and 157nm in standard form, but we bet this low riding speed machine has a few more horses under the bonnet!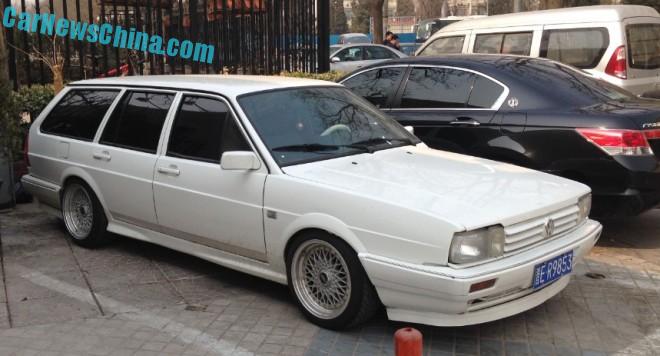 White steering wheel cover matches with white body. Brilliant.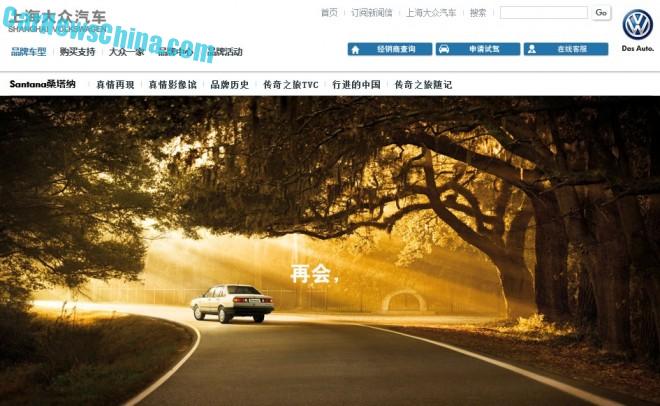 This is brilliant too. Production of the Santana ended in 2013 but it was and is a car that is truly loved by many zillions of people in China. Volkswagen knows this very well and this picture is still on their website today. The photo shows a white Santana sedan driving into the sunshine, with the characters simply saying 'zaihui', best translated as 'see you again'. Great work, Volkswagen.