That day not that long ago I finally had a chance to visit the famous Shanghai Car Museum, located about 1.5 hours by subway from the city center. No matter, the trip is worth it. We start today with this perfectly conserved 1983 Shanghai-Volkswagen Santana.

Mass production of the Volkswagen Santana at the Shanghai-Volkswagen joint venture started in 1985, but small batch production started in 1983. This fine black Santana in the museum was produced in the very first batch. The characters on the grille mean 'Shanghai'.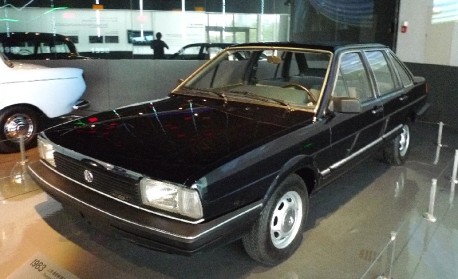 The Volkswagen Santana B2 was one of the first mass produced passenger cars in China. amazingly, production continues until today. There were many Santana-variants over the years, such as the Santana 2000/3000/Vista, but production of the classic never stopped and in the end outlived them all. Volkswagen showed an all-new Santana on the Guangzhou Auto Show last month, but even now production of the good old Santana will continue yet again!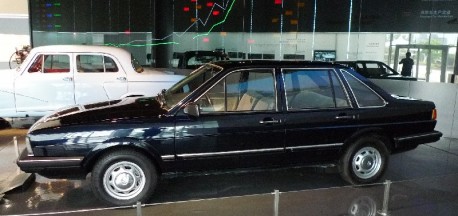 Note extra thick chrome around the small side window. Somehow the vehicle seems out of balance, especially at the rear, the 1985 models were much better. First engine was a 1.6 with 87hp. In 1987 Volkswagen added a 1.8 with 94hp. The 1.6 however continued all the way until 2006. Size: 4546/1690/1427, wheelbase is 2548.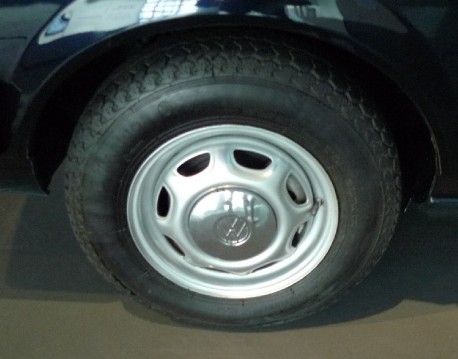 Beautiful 1980's Volkswagen wheel!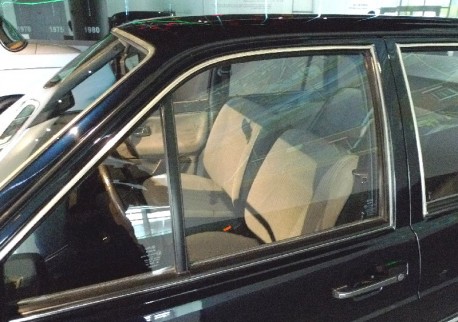 Vintage interior, no head rests for the front seats but it does have seat belts. The 1983 Santana was parked on a very dark booth in the museum, almost as if the museum were ashamed of it! No need for that, the B2 Santana certainly wasn't perfect but it is a vehicle full of character and it plays a very important part in China's short but tumultuous automobile history.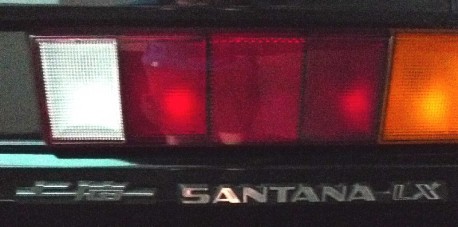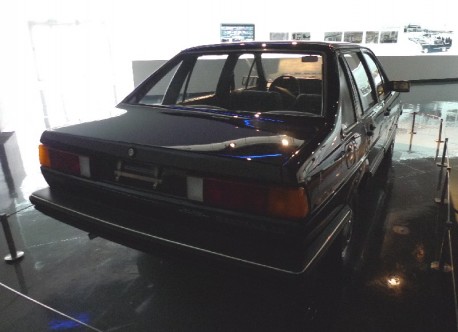 Great car. Later on much more from the Shanghai Car Museum.