A very speedy Volkswagen Santana Variant, Spotted in China in the Sanlitun area in Beijing. The good Volkswagen is painted in an original yellow brown paint that somehow loox incredible cool on a Santana with lowered suspension, black window frames, darkened windows, and  extra large wheels with black alloys.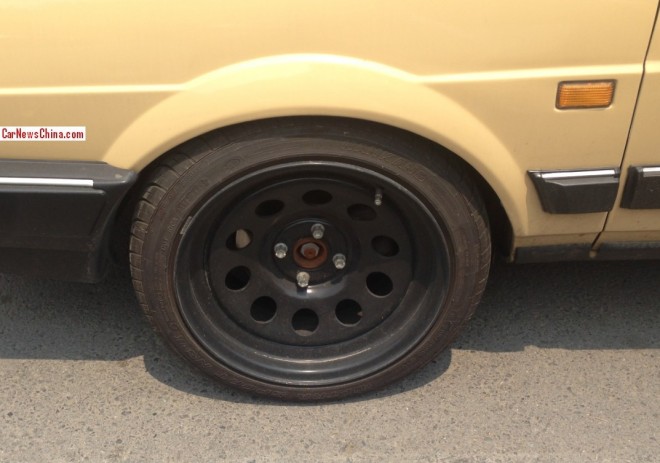 Wheels might be cheapo steel but again, it all works like magic on this car, by far the hippest Santana I have ever seen in China. The first generation Santana has a long history here. Production of the sedan started in 1983 at the Shanghai-Volkswagen joint venture and the Variant was added in 1987. Both remained in production until January 2013. The current Santana was launched in December 2012 and is so far only available as a sedan.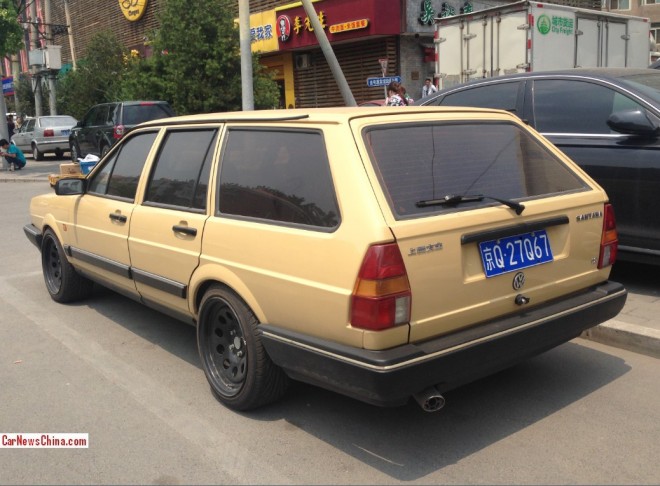 Over the years the Santana Variant was available with many different engines, the most common one was a 1.6 liter four-cylinder petrol unit with 94hp and 145nm. Chrome strips on bumpers are original, contrasting brilliantly with yellow-brown and black. Exhaust pipe is extra fat but not too much. A very subtle machine, understated even; a true masterpiece.