And here we have the very first live shots of the new Qoros 2 SUV concept, scheduled for debut tomorrow on the first day of the Shanghai Auto Show. The Qoros 2 features a daring design with all-black headlights, a rather black grille, red vents in the bumper, and red mirrors.
The Qoros 2 concept previews the vehicle-so-far-known as the Qoros XQ3 SUV, which is scheduled for launch on the Chinese car market in the fourth quarter of this year. The Qoros QX3 stands on a stretched variant of the platform that also underpins the Qoros 3 Hatch and the Qoros 3 Sedan.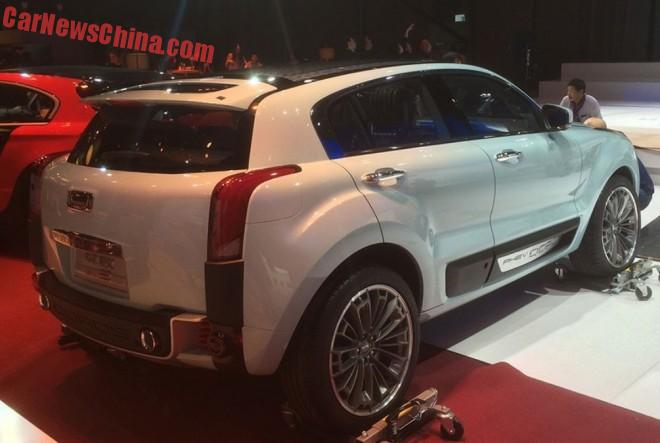 Rear lights of similar shape as the headlights, but red instead of black. No roof rails. Small exhaust pipes integrated in bumper. The concept, which is apparently not able to drive under its own power, is a PHEV 'powered' by a hybrid drive train centered around a new 1.8 turbo four-cylinder petrol engine.
The production version will get this 1.8 turbo and the 156hp 1.6 turbo that also sees service in the Qoros 3 range.