The final episode of the Chery story deals with all the left-over bits. Like most state-owned companies, Chery created some joint ventures, so that's worth having a look at. And unlikely as it may sound, considering its current line-up, Chery was a real NEV pioneer. So that's another point of interest. The article concludes with some developments on the corporate level.
Quantum economics
As mentioned last week, Chery formed a joint venture with some Israeli investors to create the Qoros brand. That may sound rather surprising because Israel doesn't have any car industry of note, but it does have some very wealthy individuals. One of them was Shaul Eisenberg. He was a Jew of Polish descent, but his family lived in Munich (Germany) during the 1930s. Still a teenager, Eisenberg and his family fled Nazi Germany in 1938 and ended up in Shanghai first and Tokyo a little later.
During World War II, Eisenberg was a factory worker in the Japanese industry, but after the war, he participated in the country's rebuilding effort. He started trading steel for the Japanese industry, importing raw materials from the US, and exporting finished products to India. Later he expanded his business to include more Asian countries, especially South Korea. Eisenberg became a pivotal figure in the emerging trade between Asia and Israel, and some other Western countries.
Eisenberg became a rich man and he used his wealth to found Israel Corporation in 1968, with the help of the Israeli government. Israel Corp was the nation's first equity fund aimed at attracting foreign investments and supporting the local industry. The company even got a 30-year tax break, called the Eisenberg law. Israel Corp first invested in shipping and oil refinery but later expanded to a wide variety of activities. Eisenberg died in Beijing in 1997, leaving a vast fortune.
Unfortunately, his heirs (his wife and children) got into a bit of a quarrel over the inheritance and as a result, they sold control of Israel Corporation to another wealthy Israeli family, the Ofer brothers. Sammy and Yuli Ofer founded the Ofer Brothers Group as a shipping company in the early 1950s. Later they branched out into many different fields of business (aviation, real estate, high-tech, media). In 1998, Ofer Brothers acquired a majority interest in Israel Corp.
The eldest son of Sammy was Idan Ofer. He started his career in the 1980s in the family shipping business, working out of Hong Kong. Later he founded his own shipping company, Quantum Pacific Group. When Ofer Brothers acquired Israel Corp, Idan became the Chairman and a board member. When both founding brothers died in 2011, Ofer Brothers was split between Idan and his brother Eyal. Eyal inherited the real estate and financial business (now called Ofer Global), Idan got the shipping business (now XT Group) and Israel Corp.
In 2007, Israel Corp led by Idan Ofer and Chery Automobile founded a joint venture called Chery Quantum Automotive Company intending to produce a global car brand in China. In 2011, after Quantum Pacific merged into the XT Group, the joint venture changed its name to Guanzhi Automobile. Guanzhi's English translation is Qoros. Last business deal of note, in 2014 Israel Corp split off part of its portfolio into a new company called Kenon Holdings. Kenon focused on the automotive and energy sector and thus took over the shareholding in Qoros.
The Qoros cars
It took no less than six years from founding the joint venture to the start of sales. Not really China speed. But Qoros did things a little differently, by starting from scratch. The company attracted some experienced engineers from Western car manufacturers, most notably BMW-Mini designer Gert Hildebrand, and set up technical cooperation with Magna Steyr for development and production purposes. A new factory was erected in Changshu (Jiangsu province), which was completed in late 2011. At the opening ceremony, Qoros also showed its first prototype.
That prototype became the Qoros 3 sedan, unveiled at the Geneva Motor Show in 2013. Sales in China commenced in December of that year. The Qoros 3 was a truly modern car with a newly developed platform and engines from the Chery-ACTECO series. In contrast to earlier attempts, the Qoros 3 became the first Chinese car to achieve the full five stars in the Euro-NCAP safety program. Qoros planned to sell the vehicle in Europe, but apart from a small pilot in Slovakia, that never happened.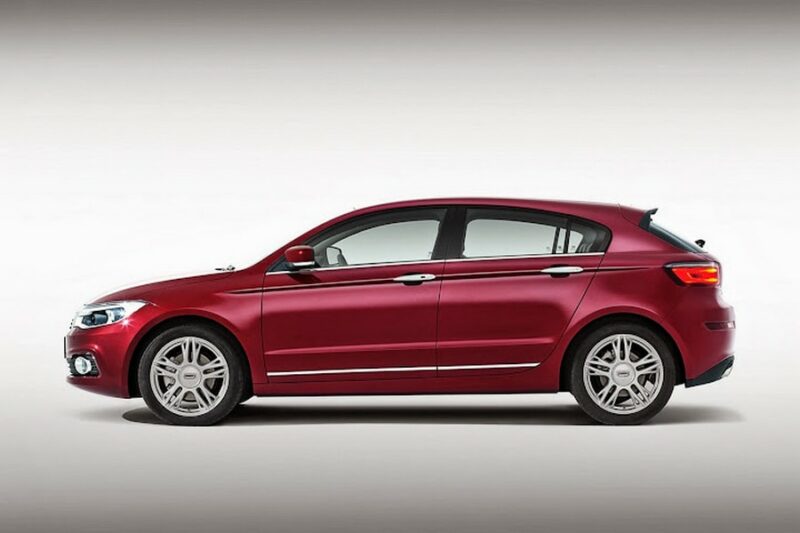 The Qoros 3 soon got a hatchback version too. With the increasing popularity of crossover vehicles, Qoros added raised ride height variants of both body styles. The hatchback got a brother in the City SUV and the sedan with plastic cladding and larger wheels was called GT. A real crossover SUV followed in late 2015, with deliveries starting in March 2016. The Qoros 5 shared its technology with the model 3 but had the much looked after SUV body.
Unfortunately, neither the 3 nor the 5 sold very well. In 2016, total sales amounted to just over 24,000 cars. Hardly satisfactory for what should have been a mass-market brand. With no new products in the pipeline, rebadging a Chery suddenly became an option. In 2017, Qoros showed the Young, a redesigned Chery Tiggo-7. Developments at the corporate level prohibited the introduction of the car. Keen buyers could get it though, as Chery Tiggo-7 Fly.
Baoneng takes over
In January 2018, property developer Baoneng Group took over 63% of the shares in Guanzhi Automobile, leaving Chery with 25% and Kenon Holdings with just 12%. Like its bigger competitor Evergrande Group, Baoneng had an ambitious plan to enter the automotive space. To emphasize these ambitions, Baoneng also acquired Changan-PSA (where the DS models for China were made) in early 2020. Then it laid out a strategy with multiple factories across the country and a switch to new energy vehicles.
The first, and so far only Baoneng-developed model is just an ICE car. Later in 2020, Baoneng revealed the Qoros 7, a larger and thoroughly redesigned SUV based on the Qoros 5. The 7 did little to change the fate of the Qoros brand. Like Evergrande, the property development arm of Baoneng Group defaulted on some loan payments and got in financial trouble. The multiple factories, which had seemed a scheme to acquire land use rights anyway, were cancelled and production of Qoros models came to an end.
In early 2022, Baoneng unexpectedly showed two new cars, the Qoros GX5 SUV and the Qoros 6 sedan. Both were said to be in pre-production stage. A few months later, Baoneng dropped the Qoros name in favor of the new brand BAO, but the two cars were not seen again. Instead, a small mini EV popped in the MIIT notices as the U-Belief A3 (Youbaoli), but it hasn't been launched on the market yet. Baoneng still makes the DS 9 sedan for Stellantis and the European market, but chances are slim that we're going to hear much of Qoros, BAO, or U-Belief again.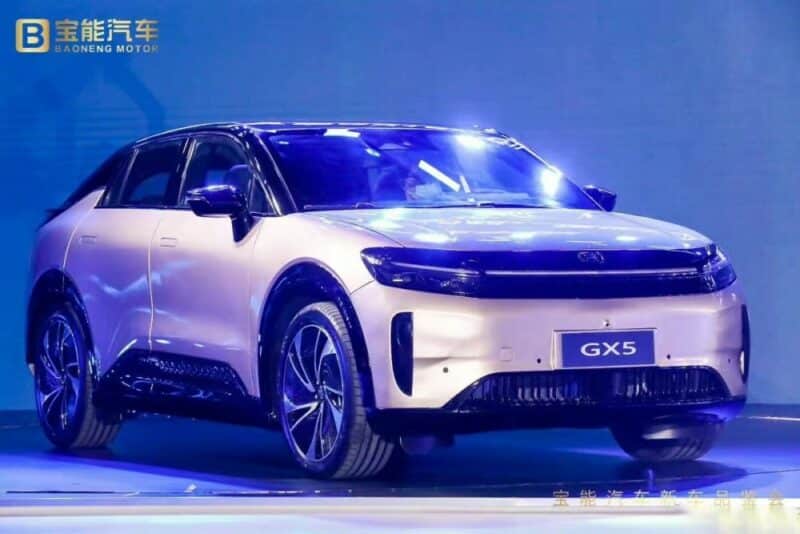 The other joint venture
In 2010, rumors surfaced that Jaguar Land Rover (JLR) might be looking for a Chinese manufacturing partner. Two years later, JLR signed a deal with Chery and construction of a new factory began in Changshu, the same city where Qoros was located. The deal was quite significant because JLR builds a number of cars on an all-aluminum platform, a technology not yet used in China. So, there were quite some challenges in setting up the supply chain and tooling for the factory, but by mid-2014 it entered operation.
Chery JLR introduced a range of models in quick succession, starting with the Range Rover Evoque and Land Rover Discovery Sport in 2015. The first Jaguar appeared in 2016, a stretched XF sedan. Then followed the stretched XE sedan in 2017 and the E-Pace SUV in 2018. In 2019, The Evoque was replaced by a second generation. All these models are still in production.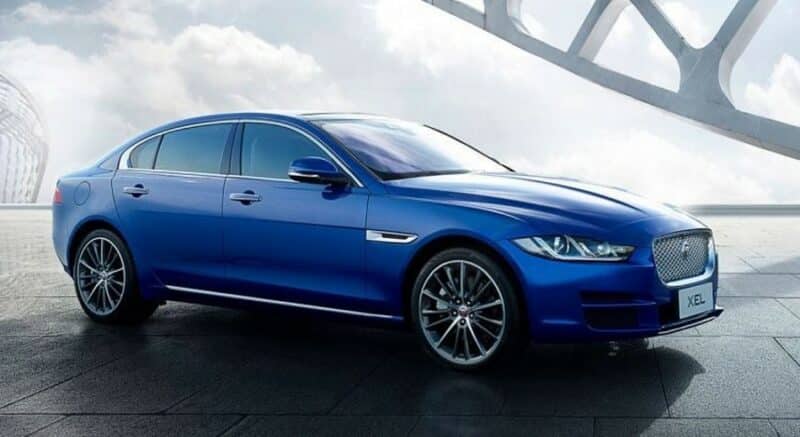 The joint venture hasn't introduced any new models since 2019 however. The Evoque mk. 2 was the last one. More recent models like the new Range Rover or the new Land Rover Defender, both popular models in the Chinese market, are imported cars. Of the locally made cars, only the Evoque sells reasonably well, meaning the factory runs well below capacity. JLR's global strategy hasn't been very consistent lately, with many board room adjustments and altered plans, so Chery JLR may be in limbo for a while longer.
The EV Pioneer
Judging from its current lineup, you might be inclined to think there's not much electrification going on at Chery Automobile. But the opposite is true, it was once one of the pioneers. The first Chery electric car still had lead-acid traction batteries, that's how long ago they started. But indeed, the follow-up on the early efforts has been lackluster and Chery is not a big player in the New Energy segment. Which might change soon.
Already in 1999, Yin Tongyue set up a department for research into alternative propulsion systems. Later, in 2008, this department would be incorporated as a separate business called Chery New Energy. The early efforts centered around alternative fuels, so the Seat Toledo-based Fengyun model became available with LPG and CNG engines. Chery was also one of the first manufacturers to offer a hybrid drive train in the A5/Cowin-3 and later E5 model.
Chery New Energy fostered some imported talents. Fang Yunzhou, long-time leader of the engineering department and nicknamed 'Mr. Hybrid', left Chery in 2014 after a 16-year employment. He founded Hozon Automobile, which makes the Neta brand. Leader of the sales department Qin Lihong might even be a more familiar name. He teamed up with Li Bin and became one of the co-founders of Nio.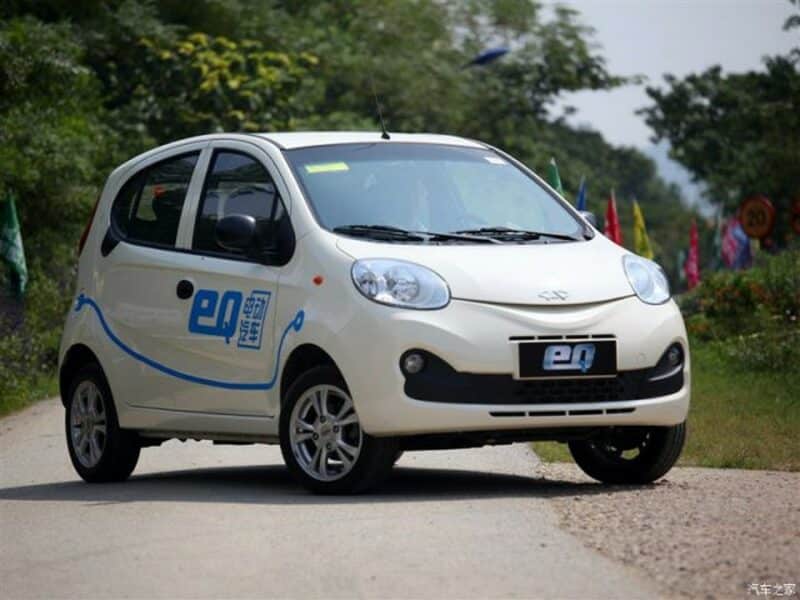 Chery's first EV, the one with the lead-acid batteries, was an electrified version of the original QQ model and appeared in 2009. Chery also made an EV version of the second-generation QQ, that appeared in 2014. It was marketed as a stand-alone model as Chery eQ. The first dedicated EV, a small city car with 2 or 4 seats, came in 2016 and was supposed to be called Ant. The nickname stuck and while its real name is eQ1, it's usually called Little Ant (Xiaomayi). The eQ1 caught an unexpected sales boost in 2019 when it was one of the very few mini EVs still eligible for tax exemption after revamping the rules.
Chery's EV program centered mostly around these small cars, although it electrified the Arrizo-5 (2107) and Tiggo-3X (2019) as well. But these were mainly meant for the professional market (taxis, rental cars). In 2020 however, Chery went upmarket with the eQ5, also called Big Ant (Damayi). This is probably China's most underrated EV, as it took advantage of Chery's experience with JLR. The eQ5 has an all-aluminum structure, like Jaguars and Nio's, but sells at prices nowhere near these brands. Due to disappointing sales, the eQ5 was restyled earlier this year and upgraded to eQ7.
Following the huge success of the Wuling Hongguang Mini EV, Chery renewed its efforts in the city car segment. In 2021, it introduced the QQ Ice Cream, which is a hardly disguised copy of the Wuling. A year later, it added a slightly larger and more luxurious model above the Little Ant, called Wujie Pro (sometimes translated as Unbounded Pro). These small cars still make the bulk of Chery's EV sales.
But things are about to change. Chery New Energy introduced a new plugin hybrid architecture across several of its brands to meet China's growing demand for these cars. The company will also get its own all-electric brand with iCAR, expected to launch soon. Chery's premium brand Exeed has announced a line of EVs under the Sterra sub-brand. And last but not least, Chery will manufacture some EVs for Huawei under the Luxeed brand. So, after losing its initial advantage to China's many EV startups, Chery's electric cars may soon be back in the limelight.
Expansion strategy
Chery's total production lingered around 700,000 cars per year for quite a while, but broke through the 1-million barrier two years ago and keeps rising. Both in the domestic market and for exports. So, like others, Chery has been looking for capacity expansion. Through deals with local governments, the company has realized new factories and will acquire existing ones.
In the last episode, we saw that Chery used funds from a local government for a new facility in Sichuan province with the Kaiyi as collateral. The company did similar deals twice more around 2020. In Shandong province Chery set up a joint venture with Qilu New Energy Automobile, a new brand wholly owned by the province. Qilu showed its own product, the Costin EC1, a mini EV closely related to the Chery eQ1. And in Hebei province it did a similar deal with Shijiazhuang City authorities, who created Ruiteng New Energy Automobile. Ruiteng (Radten) showed the interesting RT1, a sedan based on the aluminum platform of the Chery eQ5. Both factories were built, but both the Costin EC1 and the Ratten RT1 never made it to the market.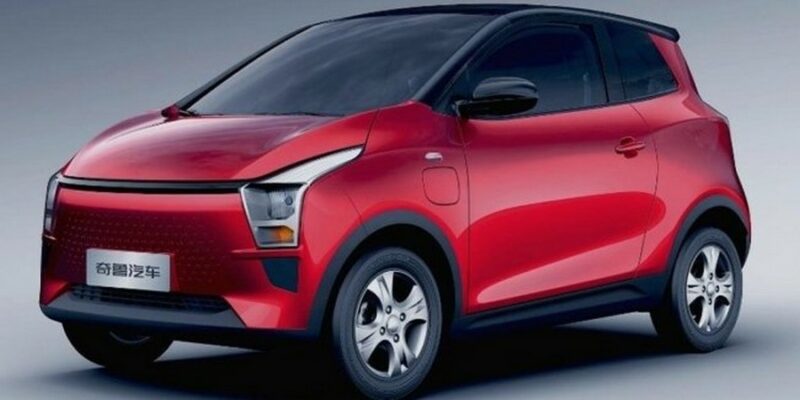 In Fujian province, Chery made a deal with the public owners of the once famous Soueast brand. Chery would provide new products and retooling for the factories and once certain targets were met, the existing Soueast owners would transfer their shares to Chery. Since the beginning of the year, Soueast makes a version of the Jetour X70 labeled as Soueast DX8. Most likely this means that Jetour branded vehicles are already also made in the Soueast factory.
The latest addition to Chery capacity comes from Shandong Guojin New Energy Automobile, better known as Sinogold. This is a new energy startup from 2016, that once made global headlines with their first car. The Sinogold GM3 was a carbon copy of the Citroen Picasso, albeit with an electric power train. The GM3 sold relatively well for a while, but during the covid pandemic, Sinogold got into financial trouble. It was saved by the authorities from its home town, Zibo City. Apparently, Chery has a similar deal with Zibo City as with the owners of Soueast. Sinogold has ditched the GM3 and now makes the Arrizo-5 EV, including a version under its own brand (Sinogold Junxing). Interestingly, the Costin EC1 reappeared a while ago. Sinogold is planning to make the car as Sinogold Tangguo.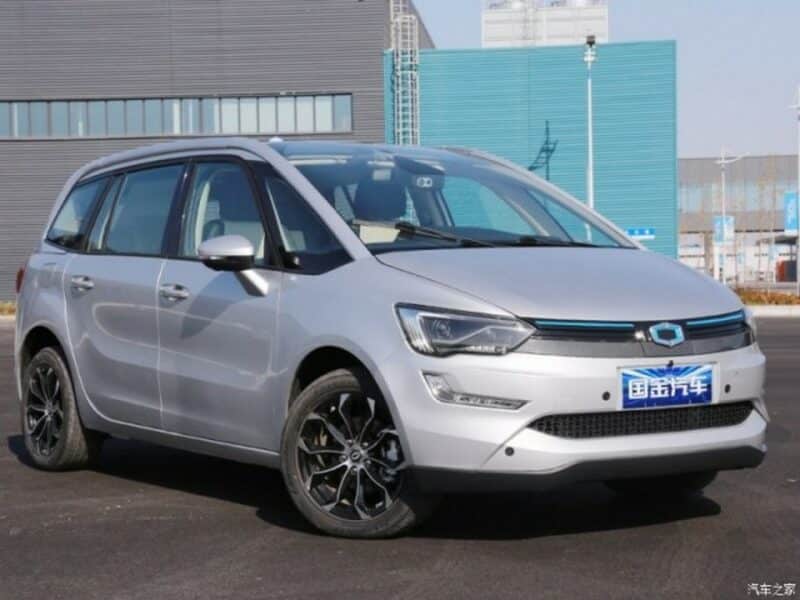 Corporate affairs
Chery is basically two companies. Chery Holdings is a large group with many activities. It has a shipyard, owns real estate, a financing arm, logistics companies, mining, a large parts industry and it owns the well-known Zoomlion brand for heavy machinery. It used to be owned by Wuhu City, but starting in 2010, about 25% of the shares have been transferred to an employee fund. This fund is owned for almost 90% by Yin Tongyue himself. Surprisingly, Chery Holdings has no direct shareholding in Chery Automobile, the second company.
Chery Automobile is jointly owned by Wuhu City and Anhui Province, with some very small shareholdings for private equity funds. Chery Automobile controls all Chery's car manufacturing activities, including Chery Commercial Vehicles (Karry), Chery New Energy, and Chery JLR. So, Chery Holdings and Chery Automobile are not directly linked, but they are strongly related. Both have mainly the same owners and Chery Holdings controls much of the supply chain and financial companies.
At several times in the past 25 years, there has been speculation about an IPO for either company. But so far, it never happened. However, after a difficult 2019 (when China car sales declined), Chery was strapped for cash and this was the start of major changes in the company ownership. Wuhu City sold a large portion (47%) of Chery Holdings to Qingdao Wudaokou, formally a private equity fund, but much of the money was probably supplied by Qingdao City. Since then, Chery constructed its second super factory in the city.
The factory was completed in 2022 and that was the sign for Qingdao Wudaokou to partly pull out again. They sold 20% of their shareholding in Chery Holdings to a company called Luxshare (Lixun) Precision. In addition, Luxshare also acquired 8% of Chery Automobile and 6% of Chery New Energy. The company might need an introduction. Luxshare was established in 2004 by two brothers, who used to work for Foxconn. They copied the business model of their former employer and became a foundry for electronic components. Luxshare did quite well and has since entered Apple's supply chain, they make several components for Apple devices.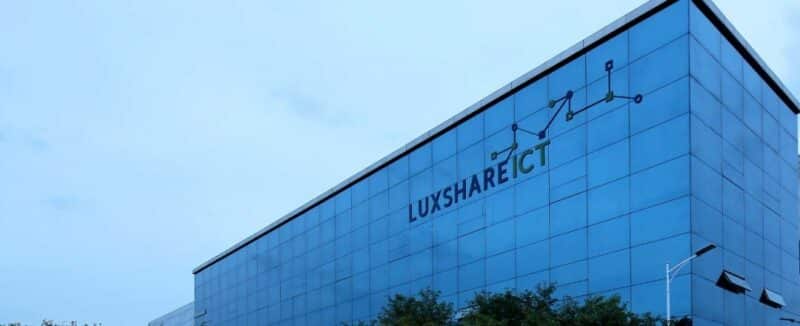 In 2010, Luxshare created an automotive division, specializing in wiring harnesses and connectors. That gave them a foothold in the Chinese car industry. Ten years later, they added a smart mobility division, expanding into products like millimeter-wave radar and vehicle domain controllers. This smart mobility division of course operates in a fast-growing market with many future opportunities.
Besides the shareholding, Luxshare also announced a future joint venture with Chery, for the production of electric cars. There's no news after the initial announcement, but like Foxconn, Luxshare seems intent on building its own cars. How exactly that will materialize, still remains a question. But the brand name of Chery's cooperation with Huawei, Luxeed, may hold a clue. Or maybe it doesn't.
Yin Tongyue, who determined the course of Chery for so long, is approaching retirement age. He doesn't seem inclined to retire yet though. After a few difficult years, Chery is now riding the wave of Chinese manufacturers in the home market and it's always expanding its global exports. And with the introduction of Luxshare as a major shareholder, the company is no longer a truly state-owned entity, opening the way for further mixed reform. Chery has often done things slightly different than its competitors, but for now, the future looks bright.