The Qoros 3 Hatch will be launched on the Chinese car market,  giving Qoros an entry in the all-important compact-hatchback segment. Price starts at 119.900 yuan and ends at 171.900 yuan ($19.000 – 27.000).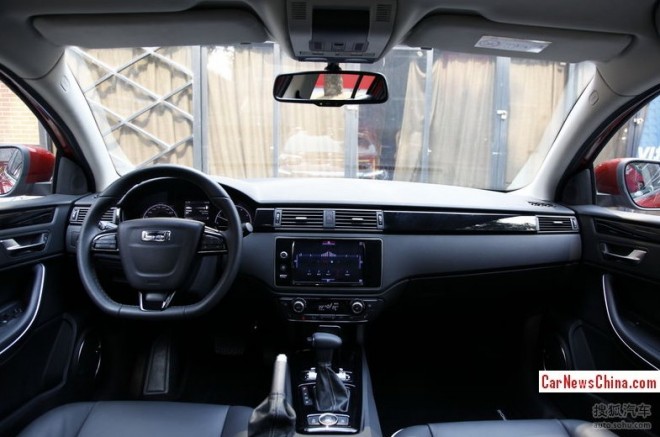 Sleek interior with a flat-bottomed steering wheel and a huge TFT touch screen.
The Qoros 3 Hatch is based on the Qoros 3 Sedan that was launched in November last year. There are two engines available: a a 1.6 with 126hp and 155nm and a 1.6 turbo with 156hp and 220nm, both mated to a six-speed manual or a 6-speed DCT. Size: 4438/1839/1445, wheelbase is 2690.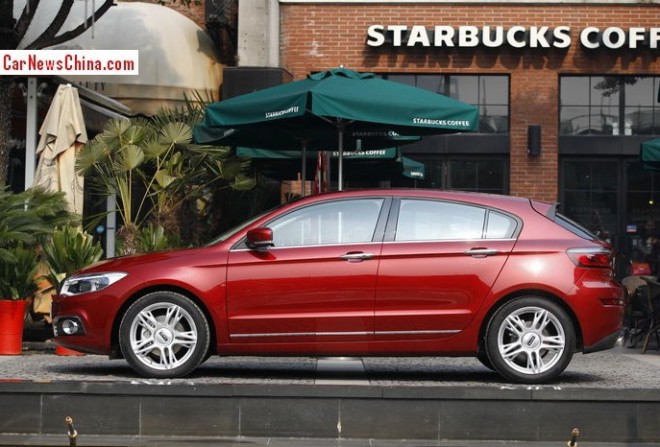 Don't we all love to take our laptops to Starbucks to meet like-minded people on line?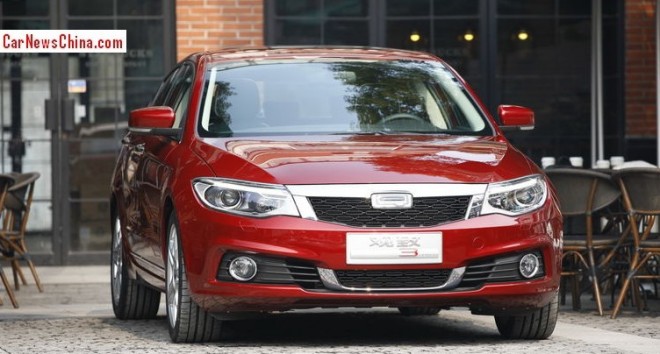 But! Is the Qoros 3 Hatch cool enough for the business? Parked here straight in front of empty coffee tables. The Starbucks (no password!) WiFi signal probably isn't strong enough outside. The Qoros 3 Hatch helps. The vehicle is equipped with a permanent internet connection using a system called 'Qoros Cloud'. You can connect your mobile devices to it, but only via Bluetooth, and that is like, you know, like, so 2002.