This is the all-new superbly impressive Hongqi LS5 SUV, one of the most talked-about new cars on the 2015 Shanghai Auto Show in China. The Hongqi LS5, formerly known as the Hongqi P504, is a full-size full-luxury limousine SUV, it will be launched on the Chinese car market in early 2016.
The LS5 is the first SUV for the iconic Hongqi brand, owned by First Auto Works (FAW). Hongqi started tinkering about an SUV in 2009 and production was finally confirmed in 2012.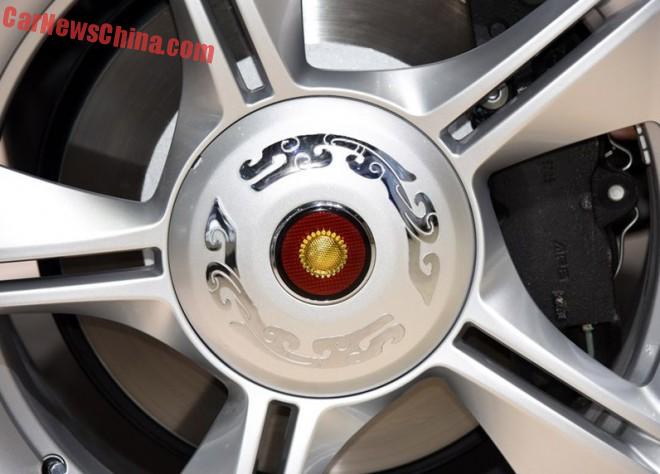 The alloys look a tad too cheap from faraway but are actually works of art, with the famous 'Golden Sunflower' logo in the center, surrounded by traditionally Chinese drawings depicting the wind. The sunflower has been used by Hongqi on various vehicles since the early 1960's.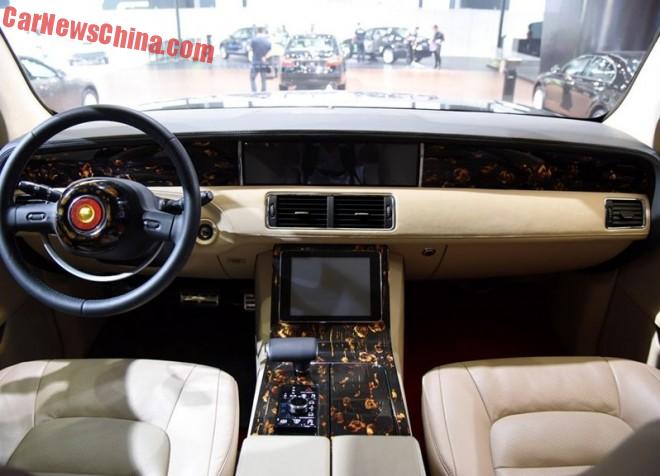 A brilliant interior with real wood and lots of leather. Thin steering wheel with inner ring for the horn a reference to the interior of the iconic CA770 (with Golden Sunflower). There are no gauges or any other instruments in front of the driver. All the information needed will be shown on two central LCD screens, one in the dash itself and one below it in the center console. There aren't any buttons either, bar for just one for the drive-selector. Sweet, but Hongqi can make it all really work for the production version..?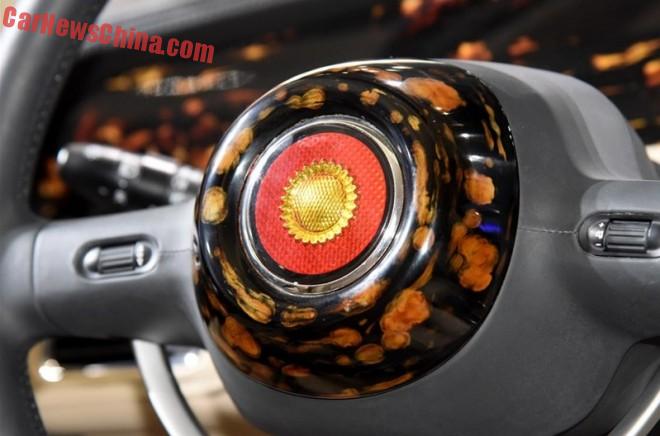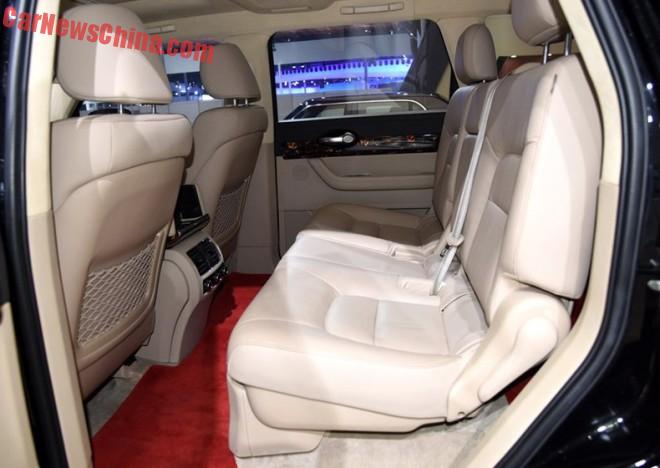 No captain seats but a rather cheap-looking bench, which can fold to give access to…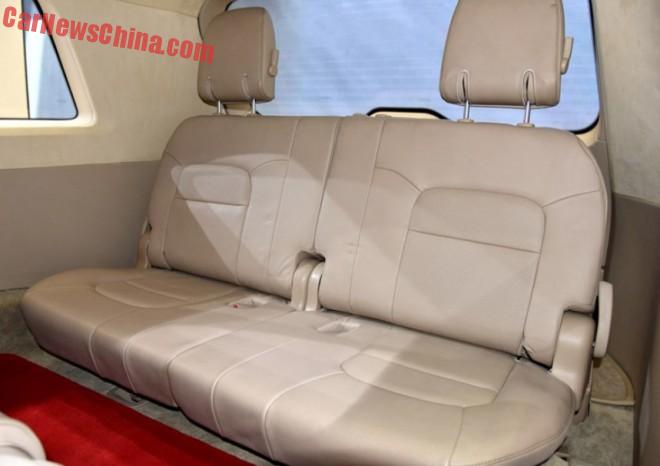 … the third row (!). No space for the bags or the dog.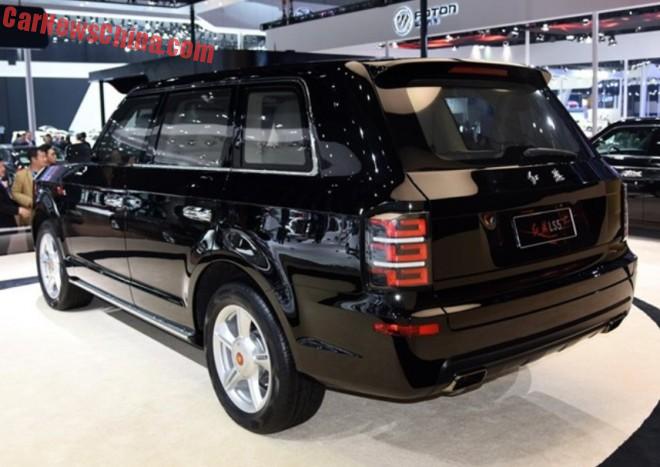 The Hongqi LS5 is set to compete with cars such as the Porsche Cayenne, BMW X5, and Mercedes-Benz M-Class. It is a huge car: 5198/2098/1890, wheelbase is 3060, and that makes it bigger then the outgoing Audi Q7. Weight is a heavy 2850kg.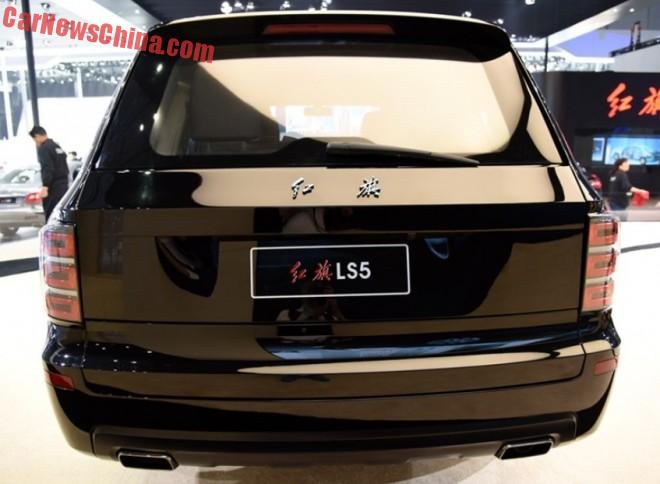 Characters are 'Hongqi', meaning 'Red Flag'.
Power comes from a brand new twin-turbocharged V8 engine of unknown origin. The engine develops 381hp and 530nm, and is mated to an eight-speed tiptronic gearbox sending power to all four wheels. Top speed is claimed to be 220 kilometer per hour and 0-100 will be gone in only 8.1 seconds.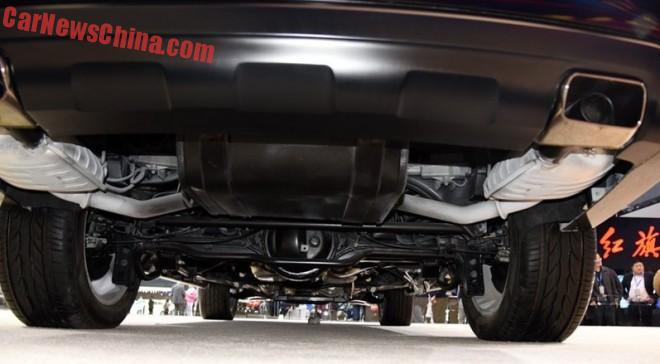 That looks like a live rear axle…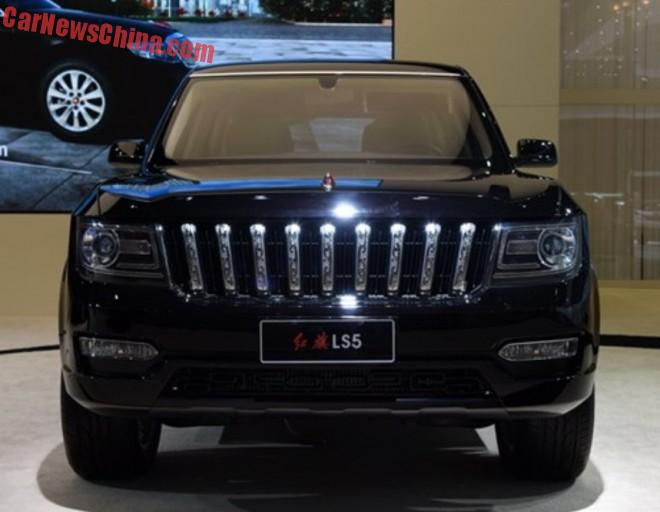 Hongqi ornament on the bonnet, big grille with nine vertical bars, flanked by surprisingly small headlights. She is standing high on her feet, and with that axle, she might actually be able to do some serious and luxurious off-roading.