An extremely speedy Lamborghini LP640-4 Murcielago supercar, Spotted in China in the great city of Shanghai by Reader Antoine Chalendard, thank you for the pictures! The lunatic Lamboo is wrapped in an eye-killing bling-bling shiny blue wrap and further sexed up with darkened headlights, darkened windows, a black roof, black side air intakes, black mirrors, a large wing on the back, and racy tires with crazy matte gray alloys.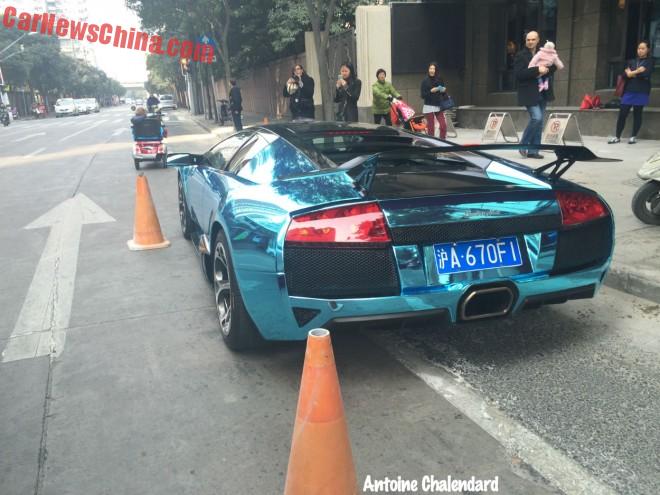 Wuzzy wing design; high in the center and lower on each side. Will sure do many good to down force.
The vehicle stands safely behind two orange traffic cones, a necessity in this part of town where bicycles, scooters, tricycles, and whatever else on wheels passes closely by. Note license plate, A·670F1. Looks hip and all but this ain't no LP670-4 SV, and it has been a while since Lamborghini competed in Formula 1 with the 291, and they will likely never go back again.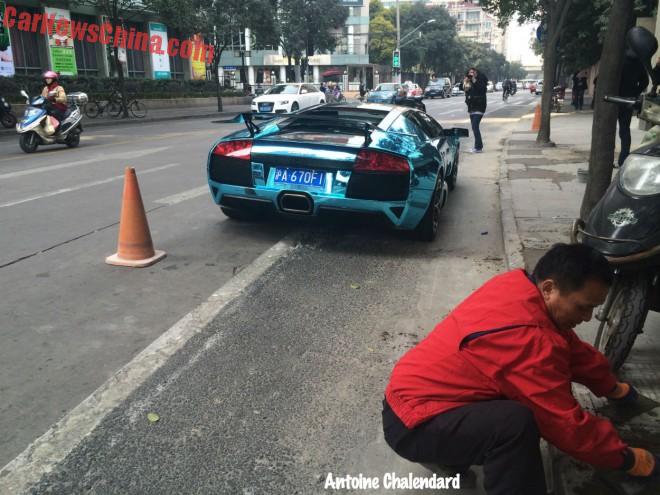 Man in red is working on the pavement. Brilliant photos again by Mr. Chalendard!
The Lamborghini LP640-4 Murcielago is powered by a mighty 6.5 liter V12 with 640hp and 660nm, good for a 340 kilometer per hour top speed and a 0-100 in 3.0 exactly. Speedy Italian blue!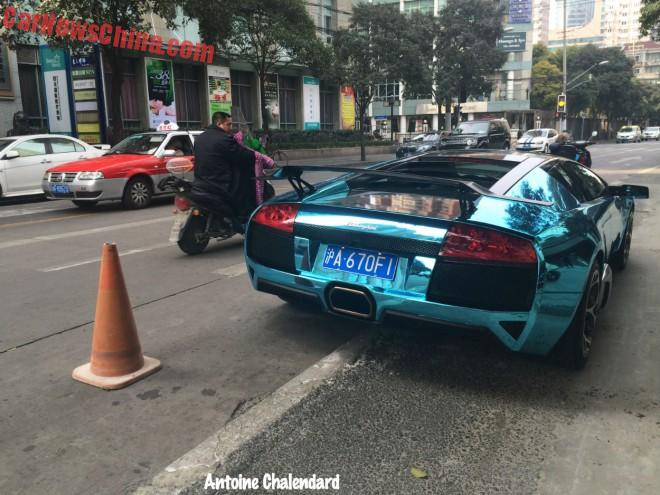 The wrap is so shiny it will turn the whole street into gray, if parked there too long.